Bemidji State University alumna Madison Reynolds always knew she wanted to join the United States military. After an illustrious career in Bemidji State's Department of Technology, Art and Design, Reynolds enlisted as a U.S. Army artilleryman just moments after graduating in May 2021.
"I have always loved the military and the United States and have wanted to serve for as long as I can remember," the Bemidji, Minnesota, native said. "I decided to join after completing college so I could go in at a higher rank."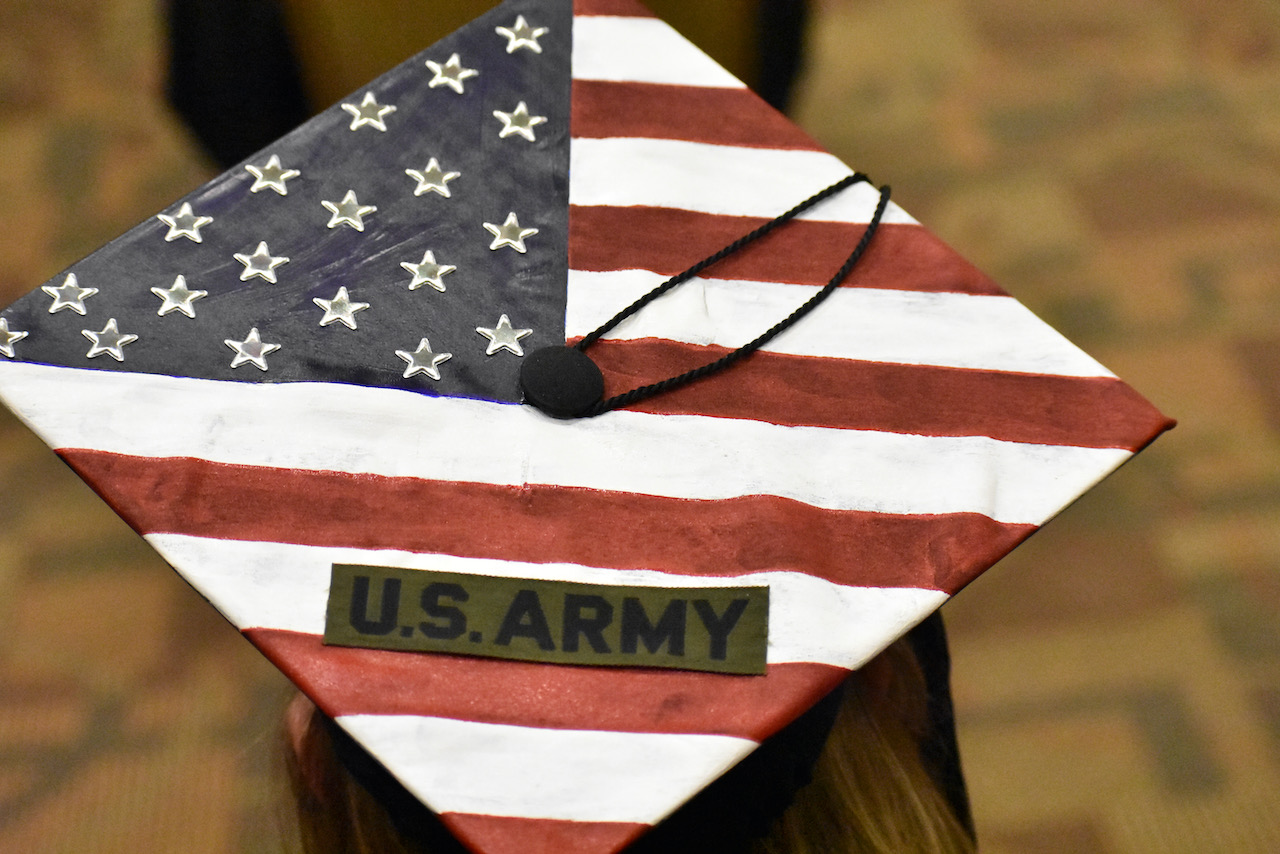 During her time on campus, Reynolds took advantage of the many opportunities presented through the TAD department including her most notable experience traveling abroad to Germany and the Netherlands in February 2020 with the university's Design Guild, a student organization specifically for students studying design.
"That was my favorite experience throughout college," she said. "I was able to see the Cologne Cathedral, a World War II museum, participate in the Cologne Carnival and go to Schloss Drachenburg, a gorgeous castle in Königswinter."
Reynolds' coursework led her to find a passion in layout design, as she enjoyed creating unique logos, branding manuals and magazines. During her senior year, she worked closely with the Sustainability Office on a campus installation meant to elevate the lives and legacies of scientists from diverse backgrounds. Reynolds was the lead designer for the project and worked closely with a student team and Erika Bailey Johnson, sustainability director, to create 17 bio-based vinyl wall wraps that were installed in Sattgast Hall at the close of the Spring 2021 semester.
"This project will increase the diversity of professionals displayed in Sattgast Hall, "Bailey Johnson said. "When an underrepresented student walks to their classroom or lab, they will more likely be able to see themselves in the images on the walls presented of professionals in their field of interest. This will lead to increased inspiration and engagement in their chosen profession."
After posting a collection of her work to Instagram, she was discovered by Anaverde Magazine, a community-based lifestyle magazine based out of Palmdale, California.
"The editor of the magazine reached out to me after discovering my page," Reynolds said. "I have now designed several issues for the magazine since our first issue back in October."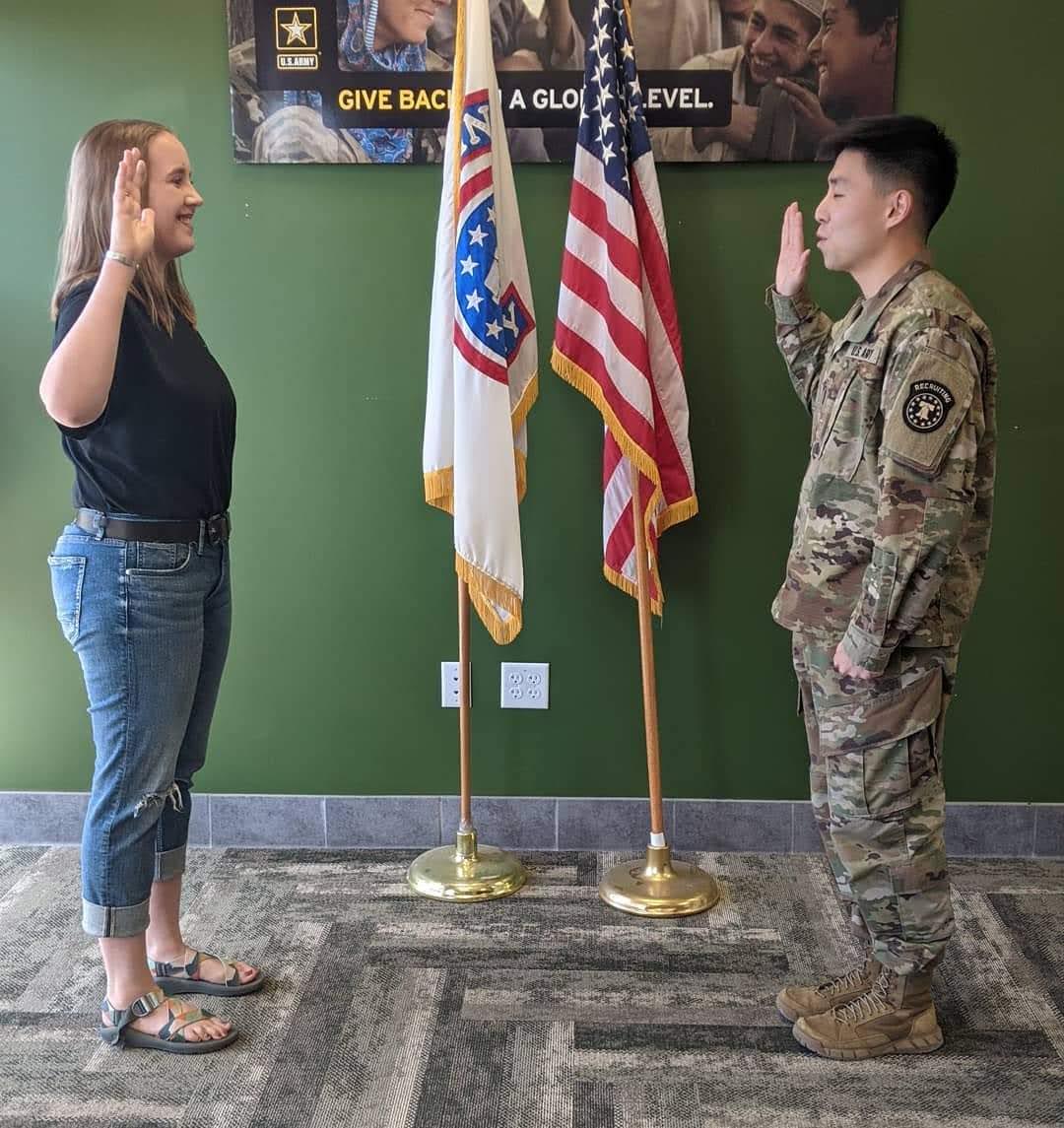 Sworn into the U.S. Army on May 7, Reynolds chose to be a forward observer, a role primarily responsible for leading, supervising and conducting artillery fire on target locations. She left Bemidji for basic military training on May 17 and hopes the skills she learns while serving will make her stand out as an employee in the future.
"I plan to continue doing design work on the side if I'm able to, and I plan to use my degree after serving in the Army," she said. "The Army will help make me a more hirable employee in the future because of the skills I'll learn while serving."
Links
2021-B-184