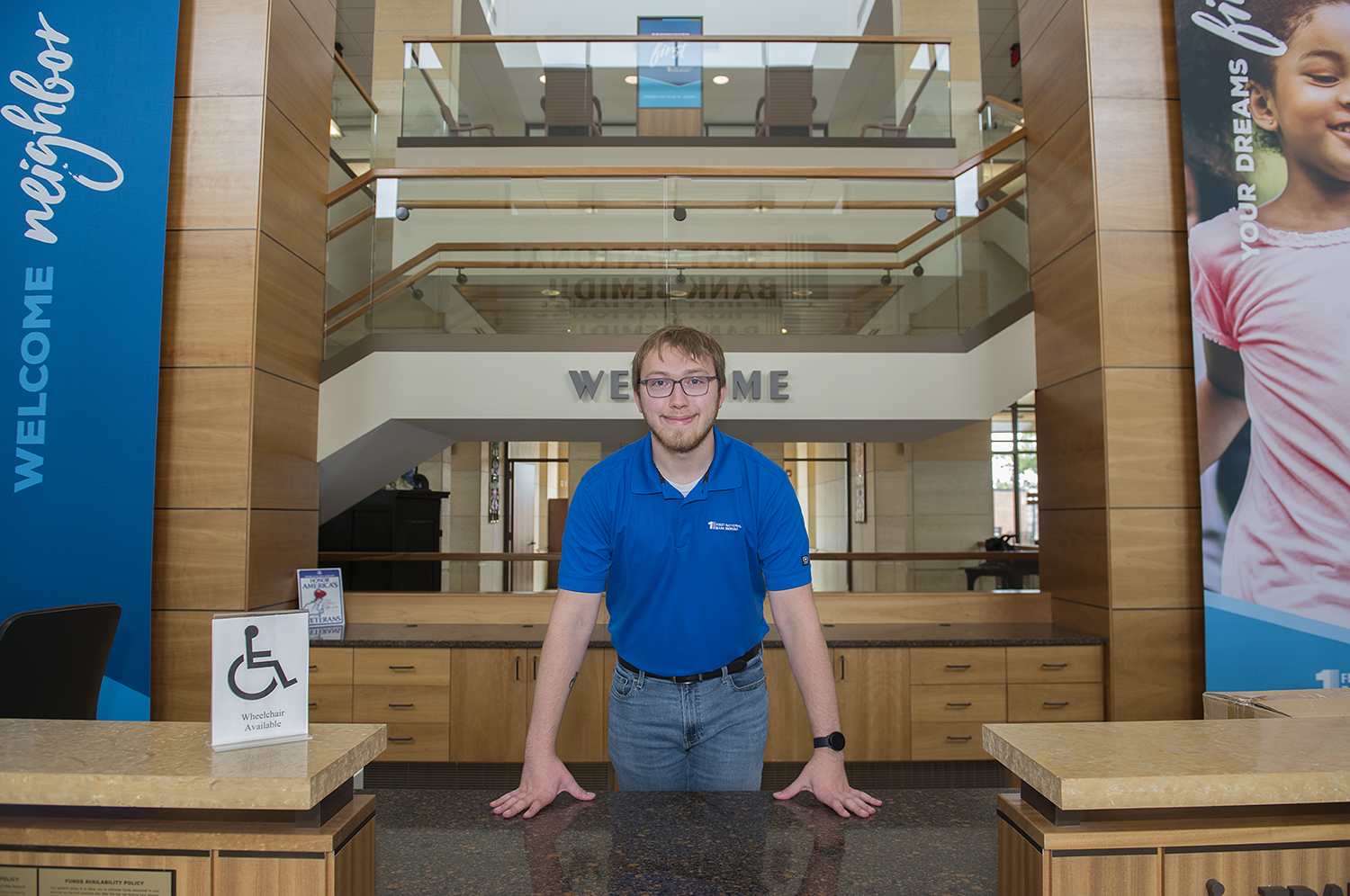 Born and raised in Bemidji, Minnesota, Carson Liapis knew from a young age that he wanted to build his career and continue his family's legacy at First National Bank Bemidji. Now a senior at Bemidji State University, he has prepared himself to do just that.
"My family has been involved at the bank for years," Liapis said. "It is something that has always surrounded me and led to my interest in business administration."
Liapis got a head start on his career when he started working at the bank in 2018 as a customer service representative. Now, three years later, he is finishing his degree in business administration with an emphasis in finance while interning for the project manager at First National.
"In my internship, I research different products that the bank is looking to implement for our customers," Liapis said. "I am gaining a broader knowledge of how the bank operates and what goes into deciding which projects to pursue for the organization."
Expected to graduate after the Summer 2021 semester, Liapis has secured a new position in deposit services support and will start after he finishes his current internship. In this role, Liapis will be responsible for answering phone calls for his department, making appointments and getting customers the help they need.
Liapis, who is completing his BSU degree in only three and a half years, says his adviser Douglas Leif, professor of business administration, was instrumental to his success.
"Leif has been a big help to me during my time here," Liapis said. "He has helped me figure out what all I needed to do in order to be successful and finish school as fast as I have."
Contact
Links
2022-B-005