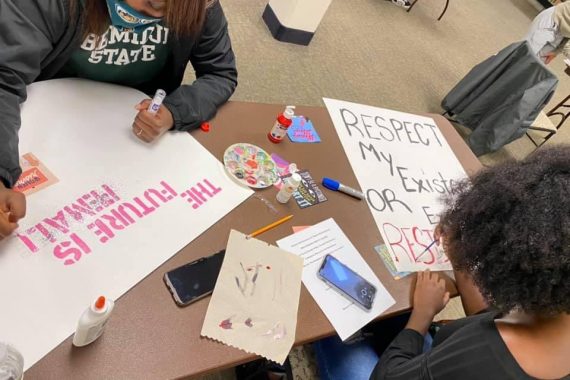 Bemidji State University Division of Diversity, Equity & Inclusion is co-sponsoring Bemidji's 2021 Overcoming Racism day-long conference on Nov. 12. The conference will be held virtually and in-person at Metropolitan State University in St. Paul, Minn.
This year's theme, "The Fierce Urgency of Transformation Now," will explore the importance and urgency of addressing racism in Minnesotan communities.
In addition, Bemidji State's Dr. David Frison, assistant professor of business administration, will serve as a panelist moderator and session moderator for NAACP Vice President Cynthia Wilson. In addition, Frison served as the chief organizer for the conference in the Bemidji area.
The conference's keynote presentation will feature Ruth Buffalo, a representative from the North Dakota House of Representatives. Buffalo, originally from Mandaree, North Dakota, is a citizen of the Mandan, Hidatsa and Arikara and has served in various capacities focused on building healthy and safe communities throughout the state. Additionally, the event will feature breakout sessions discussing topics including "Link for Equity in Bemidji Schools," "Nature Doesn't Discriminate" and "Learning to be White in Rural America."
Contact
Dr. David Frison, assistant professor of business administration
Links
2021-B-044