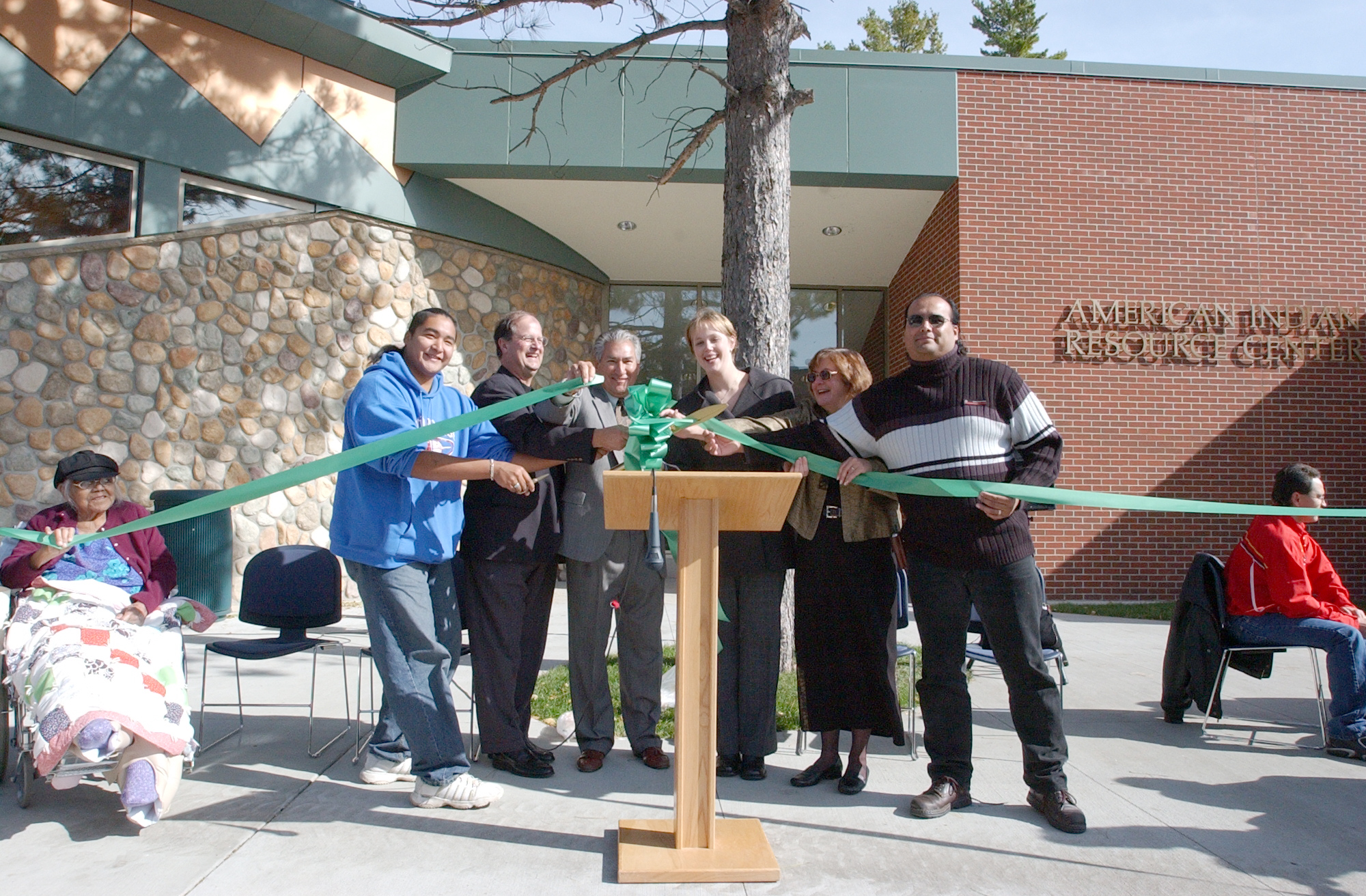 Leon "Lee" Cook, the inaugural director of Bemidji State University's American Indian Resource Center and a longstanding figure in the Native American advocacy across the nation, has died. He was 82.
A member of the Red Lake Nation, Cook dedicated his life to advocating for sovereignty, education and economic opportunity for American Indians.
In addition to his generations-long career working with policy and social welfare, Cook was named director of the American Indian Resource Center in 2002, which replaced the 1970 Indian Studies Center. He held this position until 2006.
"If you do not dream, if you do not have a vision, nothing will ever happen," Cook said at the AIRC's 2003 ribbon-cutting ceremony. "The AIRC is a compliment to the community, campus, past BSU presidents, and alumni. They had been dreaming for a long time, and it is now here. It is real and operating. It will be creating a presence for Indian people for many years to come."
And it is.
But the AIRC does more than serve American Indian Students. It's reach extends beyond campus, to the Native American population within the state, and to Indigenous people across the country.
Chrissy Downwind, the current executive director of the AIRC, said Cook's passion for American Indian education and history of uplifting students is still felt at the center today
"Lee's passing came with great sadness. We will continue to honor his legacy of dedication and growth amongst American Indian students," Downwind said. "Our community here at Bemidji State, the American Indian Resource Center and within Indian Country as a whole lost an advocate, friend and pillar in education. The friends and family of Lee here at the AIRC honor and respect all he has done to lead us to where we all are today. Miigwech Lee, Gigawaabamin Miinawaa."
Cook was born in 1939 in Red Lake and went on to graduate from both St. John's Preparatory School and St. John's University. In 1966, Cook graduated with a master's degree from the University of Minnesota's School of Social Work.
"Lee was one of the great patriarchs of Indigenous education and helped shape major pieces of national legislation while serving as Vice President of the National Congress of American Indians," Dr. Anton Treuer, professor of languages and Indigenous studies, said. "He was charming and full of good
humor, devoted to students and had a dynamic personality. I considered him a personal mentor as well as a good friend."
Condolences may be left at ceasefuneralhome.com.
Links
2021-B-048