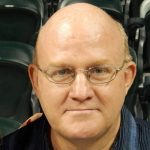 At Bemidji State University, the liberal arts and career development go hand in hand. Offering 70 undergraduate areas of study and eight graduate degrees encompassing arts, sciences and select pre-professional programs, our expert faculty prepare students to lead inspired lives in a global society. When not in the classroom, these academic professionals are committed to participating in national and international dialogues about their discipline.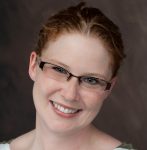 Dr. Eric Forsyth, professor of human performance, sport and health, co-authored a recently published article titled "A Mixed-Methods Approach to Identifying Participation Issues Pertinent in Interscholastic Athletics." His article was published in the Journal for the Study of Sports and Athletes in Education.
Dr. Season Ellison, associate professor of history, was the lead author of a chapter titled "Reading the Local in the New Now: Mapping Hidden Opportunities for Civic Engagement in the First Virtual City as Text™ Faculty Institute" that was released in a National Collegiate Honors Council monograph.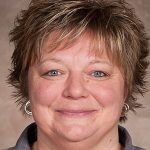 Dr. Shannan Norman, associate professor of human performance, sport and health, received the Lou Keller Award from MNSHAPE, a school-based professional association that provides professional services and resources for teachers, organizations, and individuals who provide quality programs. The Lou Keller Award honors and recognizes outstanding services and contributions given by a college or university professor or other professional worker in the fields of health, physical education, recreation or dance.
Professor Emerita of Nursing Riki Scheela received a United Way Women Leaders Tribute Award and was recognized at United Way's Women United Tribute Awards Breakfast.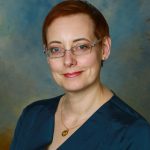 Dr. Ana López-Aguilera, assistant professor of Spanish, published a the textbook "Culturas hispanas a través de la pantalla" which analyzes Latina/o/x representation in pop culture. Additionally, the book received an Innovation Grant from the Minnesota State system of colleges and universities and is available as an online education resource here.
Quality Matters Certification
The following members of our campus community have recently earned the Quality Matters Certification Mark following a rigorous review process. The QM Certification Mark is the internationally recognized symbol of online and blended course design quality and represents an ongoing commitment to creating learning environments that provide learners with a clear pathway to success.
Dave Massaglia, associate professor of accounting, ACCT 3202 Intermediate Acct II online course.
Joann Fredrickson, professor of business administration, BUAD 4354 course.
Bill Joyce, associate professor of accounting, ACCT 6100 course.
For more information contact Julie Adams in eLearning.
Entries in the Faculty Achievements section come from information submitted to the Office of Communications & Marketing. Would you like your work to be featured in next month's digest? Click here.
2022-B-050