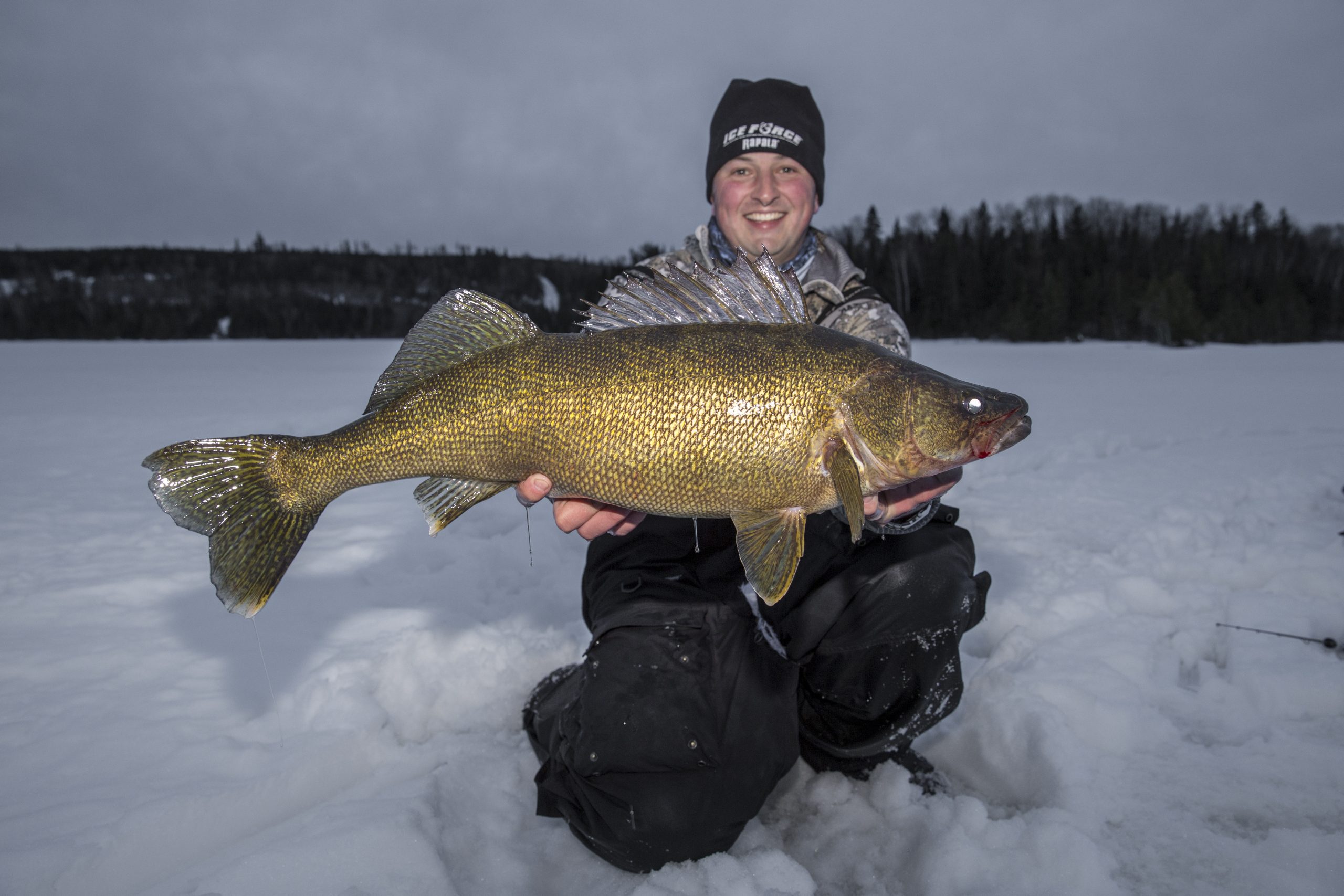 Bemidji State University alumnus Sam McSharry '09 has always loved the outdoors and knew he wanted to spend his career helping others enjoy it as well. After nearly a decade working as a salesman for outfitters in the Midwest, McSharry was recently appointed a regional sales manager for the internationally renowned fishing company, Rapala.
Growing up in Bemidji, Minn., nestled in the north woods, McSharry enjoyed an outdoor lifestyle from an early age. At 17 he began his career in the outdoor industry at Gander Outdoors, a retailer for hunting, fishing, camping and other outdoor recreation gear.
McSharry's momentum in the field was amplified when he went on to earn a dual degree in business administration with an emphasis in marketing and marketing communications from Bemidji State.
"My grandpa and my dad got me into hunting and fishing at a young age and I have them to thank since it is a great lifelong activity I could make a career out of," he said. "I chose Bemidji State for the lifestyle, location and the good programs."
During his time at Gander Outdoors, McSharry discovered he liked working in sales and outfitting customers with the right gear to suit their needs. After graduation, McSharry moved into a full-time sales associate position for the Rassat Outdoor Group out of Maple Lake, Minn., and served both Wisconsin and the Upper Peninsula of Michigan.
"My favorite part of my job was relationship selling," he said. "I enjoyed the people that owned the shops and the time spent making assortments with them to sell at retail. I also fished with many of them and spent time after work hours getting to know them."
Skilled in merchandising, product knowledge and sales, McSharry was additionally named Rapala salesman of year at Rassat for the success he had with his Wisconsin clients.
McSharry began his role as regional sales manager for the North Central region of the United States at Rapala on April 1 but will continue to work closely with his team at Rassat as he widens his horizons to include other Midwest-based sales groups.
"I am most excited about calling on new markets and learning more about the fishing business," he said. "Rapala is the most respected brand in fishing that has a lot of tradition, so it is great to work with a well-respected company."
As a student at Bemidji State, McSharry was heavily involved on campus and enjoyed competitive fishing as a member of the BSU Fishing Team and was also part of the Bemidji Chapter of Muskies Inc.
"Bemidji State is the perfect place for people who love the outdoor lifestyle to turn it into a career," he said.
Contact
Links
2021-B-158