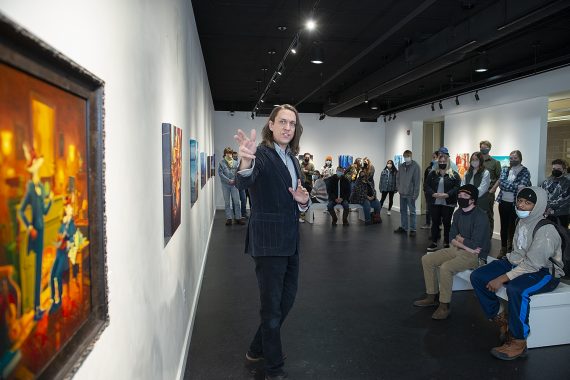 From Jan. 19 to Feb. 11, Bemidji State University's Talley Gallery will present the multi-medium prints created by BSU alum Nicholas Jackson '06. The exhibition, titled "Through the Darkness: Painted Hope" features a unique collection of paintings featuring fantasy settings and elements of storytelling that the artist implements in his in work.
Jackson's journey through his artistry tells a story of resilience and exploration. After graduating from Bemidji State, he became a full-time freelance illustrator for ten years. During this time, Jackson worked for a multitude of different publishing companies creating children's books. When he was not working on his commissions, Jackson created his own art and experimented with different mediums.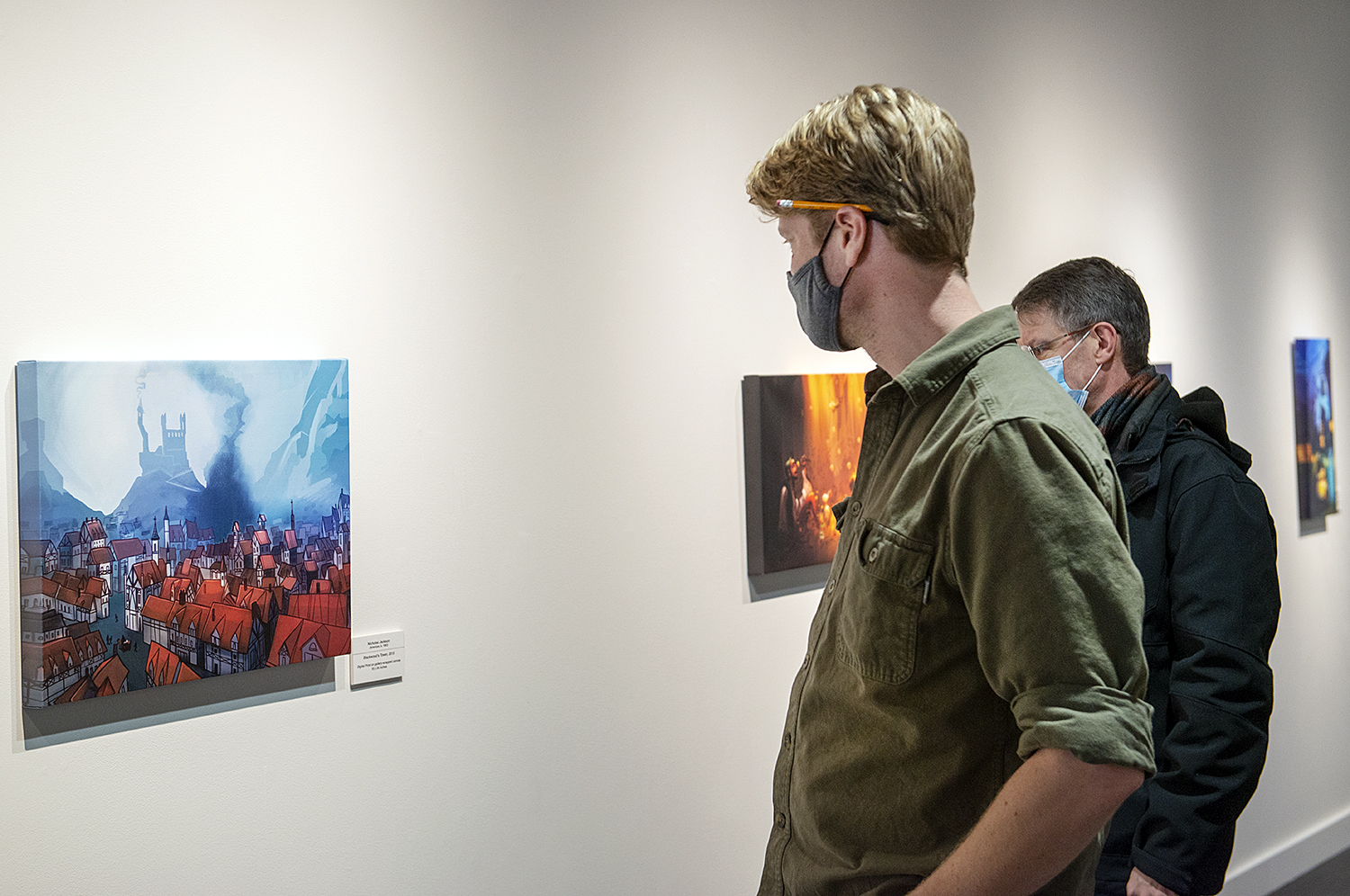 After suffering an injury in his arm, Jackson was told that he no longer be able to paint, but he persevered. The images featured in the gallery exhibit include scenes from fantasy novels and movies that Jackson has worked on, as well as his own recent illustrations. A unifying message within the brightly colored pieces are images of perseverance in the face of adversity.
"I was devastated," Jackson said. "I knew within myself that I am an artist, that I need to create."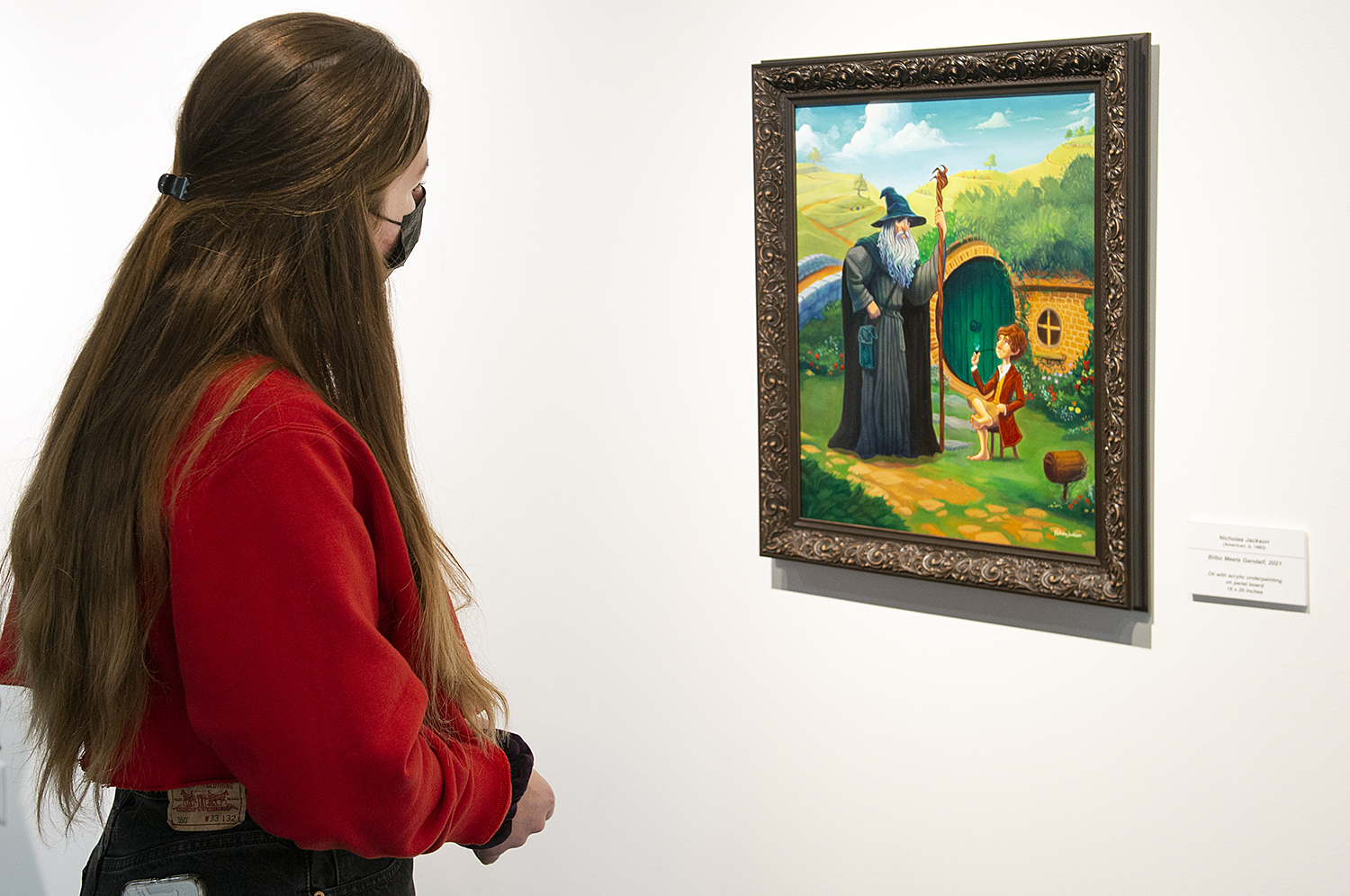 As he healed, Jackson explored different avenues to continue making art. After many attempts at utilizing different types of mediums, Jackson found that oil painting caused him the least amount of pain. The themes of his painting became centered around images of hope. In addition to creating images inspired by the stories that resonated with him through his life, Jackson also created images inspired his own stories.
"As an artist I think it's important to pay homage to the stories that came before you," he said. "Each image that I have chosen are images that have inspired me and I hope they inspire others to tell stories."
About the Talley Gallery
Bemidji State University's Talley Gallery was dedicated to the memory of Ila Mae Talley on Sept. 27, 1975. Talley joined the Bemidji State Teachers College faculty in 1946 and taught at the college until her death in 1963. During her tenure, she organized the Bemidji Creative Arts Center and the Minnesota Art Education Exchange, now known as the Art Educators of Minnesota. At BSC, she taught a variety of students in elementary art, techniques of weaving, introduction to art and methods of teaching art.
The Talley Gallery's exhibits, collections and programs have supplemented BSU art education and cultivated a greater understanding of and appreciation for creative expression in the Bemidji region. Each year, the gallery hosts six visiting professional artists and juries three BSU student shows – two senior art shows and one scholarship show. All Talley Gallery activities are supported by the Bemidji State student activity fee.
Located in Bridgeman Hall room 140 on the campus of Bemidji State University, the Talley Gallery is barrier-free and open at no charge to the public. The gallery is open Monday through Friday from 9 a.m.-4 p.m.
Contact
Links