Bemidji State University is now home to the first equity certificate program within the Minnesota State system of colleges and universities, offering undergraduate students a credential they can carry into their degree field and, ultimately, into their professions.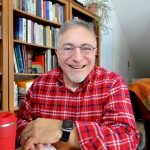 With Dr. Dan Allosso, assistant professor of history, at the helm as the inaugural equity certificate director the program is on track to launch in Fall 2022.
The equity certificate includes three main components – an introductory to equity course, three core courses and a capstone experience with community based opportunities.
Steven D. Parker, campus diversity officer for Bemidji State and Northwest Technical College, said the program is the product of a conversation started by Dr. MaryTheresa Seig, dean of the college of arts, education and humanities, in Spring 2021.
"I imagined students with various majors choosing to do a focal area in equity that would help them to become more marketable after graduation, Seig said. "A student studying social work could earn the equity certificate with a poverty focus or an Indigenous focus or any number of other foci that would be useful in their careers."
Since then the idea brought many faculty, staff, students and administrators together to create an equity certificate program that directly aligns with Minnesota State's Equity 2030 goals, which aim to eliminate educational equity gaps at all colleges and universities of Minnesota State by 2030. This strategic plan is intended to guide and inform equity and inclusion work in the immediate and long-term future between 2020-2025.
"The development of the equity certificate is a seminal effort to lessen equity gaps and to dismantle oppressive system," Parker said. "This opportunity is not just for our students; we are hoping to offer the equity certificate to anyone. This includes faculty and other humans in our system, leveraging our Minnesota State community."
Appointed in December 2020, Allosso has developed a curriculum packet which includes a proposal for the certificate program itself, as well as two new courses, introduction to equity and applications of equity. The curriculum packet also includes a list of over 50 courses from Bemidji State's history, psychology, sociology and communication studies, and languages and Indigenous studies programs that students can use to fulfill their core course requirements.
"This is evidence of how long Bemidji State professors have been integrating equity into their courses," Allosso said. "I would very much like to expand this list of interior courses as rapidly as it is practical to do so."
This spring, Allosso will meet with each of Bemidji State's academic department to update faculty on the program and how to get involved.
In his two and a half-year appointment, Allosso will act as the primary liaison for the program, advise students pursuing an equity certificate, work with the Bemidji community to develop internship opportunities for equity certificate students, teach at least one equity course each year and more. Allosso's appointment will end Spring 2024.
Contact
Links
2021-B-055