Beginning summer 2022, Bemidji State University's Department of Social Work will offer its addictions program fully online for students working in social or human services.
Designed for working professionals in the social work, criminal justice, psychology and community health fields, the program includes a 20-credit addictions minor and a 60-credit certificate. Students who complete the addictions minor will learn to effectively treat individuals with addictions and those who acquire the certificate will receive the coursework and internship needed to become licensed alcohol and drug counselors in the state of Minnesota.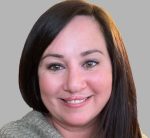 Amanda Longie, assistant professor of social work who is also the faculty liaison for BSU's licensed alcohol and drug counselor internship program, said moving Bemidji States's existing addiction curriculum online will make it easier to equip working professionals with the knowledge and skills to help those struggling with addiction.
"There is both a community and national need for professionals in the helping professions to understand what addiction is, how it impacts the individuals they work with and how to help them," she said. "Our community and nation are in an opioid epidemic that has been exacerbated by the COVID 19 pandemic. Substance use among individuals has rapidly increased and it is crucial all professionals are prepared to assist individuals who are struggling with addiction."
For more information about the courses in this online program visit the Bemidji State undergraduate catalog.
Developing Diversity and Ethics in Addiction Training
In preparation for summer session, which begins May 16, Bemidji State will hold a free, full-day Developing Diversity and Ethics in Addiction training on April 29 from 9 a.m.-3 p.m.
Longie said the training is designed for alcohol and drug counselors, treatment coordinators, social workers, along with mental health, criminal justice and nursing professionals, but is open to anyone interested in the topic.
Held virtually, the day will begin at with an overview of BSU new addictions minor by Longie. Her presentation will include an overview of the program's curriculum and the university's LADC internship program.
"The addiction minor and certificate coursework will help students gain an understanding about addiction and how to incorporate interventions into their daily work with individuals that struggle with substance abuse," she said.
Bemidji State's Dr. Mark Standing Eagle Baez, assistant professor of psychology, will present on integrating western treatments with Indigenous approaches to substance use disorders and Barry A. Lehman, a licensed alcohol and drug counselor and the former chair of the Minnesota Association of Resources for Recovery and Chemical Health ethics committee, will discuss the ethics of addiction counseling.
Training attendees will earn four continuing education units approved by the Minnesota Board of Behavioral Health and the Minnesota Board of Social Work. Registration is required.
Contact
Links
2022-B-109