Dr. Donna Pawlowski, professor of communication studies, was one of two honorees inducted into the Central States Communication Association Hall of Fame during it's annual convention from March 30-April 2.
The Hall of Fame induction is the highest award bestowed to an association member and is given out annually at the convention. Pawlowski was named a 2022 Hall of Fame inductee alongside M. Chad McBride, chair and professor of communications studies at Creighton University in Omaha, Nebraska.
Hall of Fame membership is given to those who have been a member of the Central States Communication Association for 25 years or more and who have contributed to the discipline of communication through scholarship, teaching and mentoring, participation at conventions and service to the association.
"As a discipline, communication studies revolves around human connection and the shared meaning of communication; how do we create messages for each other and how do we understand those messages," Pawlowski said. "We create messages for different contexts like relational, organizational or applied contexts."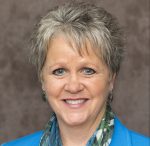 The Central States Communication Association has 27 interest groups, caucuses and sections that promote particular communication areas or other member interests. Pawlowski is the primary planner and for the convention's undergraduate and administration sections and currently serves on the association's finance committee.
In addition, Palowski presented during two panel discussions at this year's convention, "Re-Connecting to Campus Post-COVID-19: The Tangible and Intangible Needs of Institutions" and "Creating Curricular Connections: Building Health Communication Curriculum Within and Beyond the Communication Discipline."
About Communication Studies at BSU
Bemidji State's Department of Sociology and Communication Studies offers two majors and three minors. The Communication Studies major prepares students to effectively examine how oral and written communication influence the lives of individuals, relationships, communities and organizations in our ever-changing society.
The program's courses – which range in topics from public speaking to communication in a diverse society to conflict management – all help students develop and maintain strong communication skills that encourage and examine human connections.
About the CSCA
The Central States Communication Association is an academic organization of communication professionals including college and university professors, students and K-12 educators.
Found in 1931, the association promotes the communication discipline in educational, scholarly and professional endeavors. Comprised of the 13 Midwestern states, the association is governed by an Executive Committee and is legislated by its constitution and bylaws.
The organization has become the largest regional communication association in the United States and the fourth largest academic communication association in the world.
Contact
Links
2021-B-117