On Thursday, June 2, Bemidji State University and Northwest Technical College gathered to celebrate the tenure of President Faith C. Hensrud during a retirement party. In August 2021, Hensrud announced that she is retiring as president of the university and college effective June 30, 2022.
The event, held at the American Indian Resource Center, welcomed faculty and staff from across both campuses, for an evening of hors d'oeuvres and cake. Dr. Devinder Malhotra, chancellor of the Minnesota State system of colleges and universities, and Roger Moe, a member of the Minnesota State Board of Trustees were also in attendance.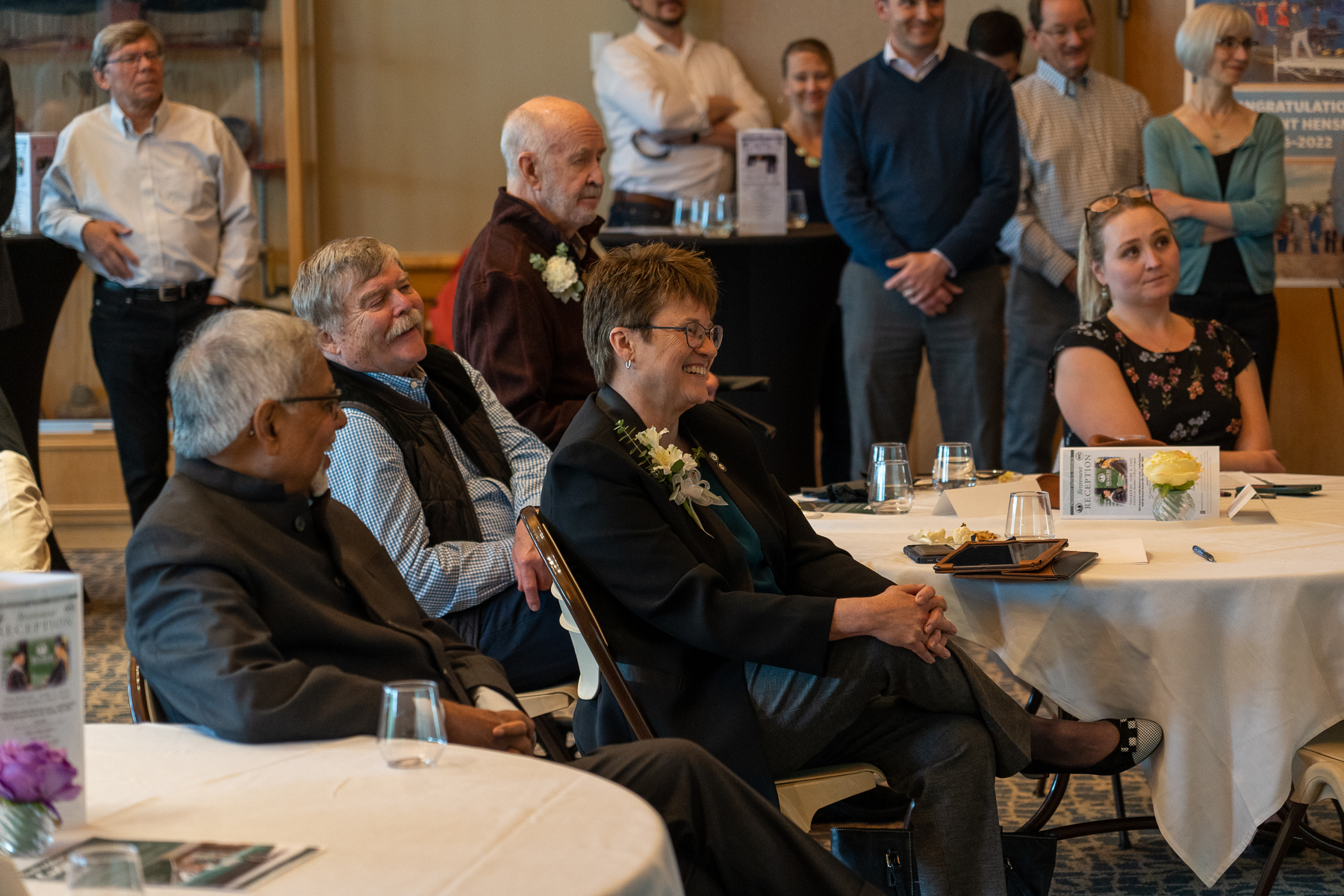 In his address, Chancellor Malhotra commended Hensrud on her commitment to equity in higher education and posturing Bemidji State and Northwest Tech as destination institutions for American Indian students.
"Under Faith's presidency, both institutions have committed themselves to become the preferred destination for Native students," he said. "Both institutions have committed themselves to deepen and enhance the partnership we have with our tribal communities and tribal nations. Thank you for your contributions, but more importantly your leadership."
Similarly, Moe acknowledged Hensrud's leadership at Bemidji State and Northwest Tech amidst the COVID-19 pandemic.
"You have earned the name Faith," he said. "Thank you on behalf of the board of trustees."
Chrissy Downwind, executive director of the American Indian Resource Center, opened the event by gifting Hensrud a Pendleton blanket. The gift was followed by an honor song performed by Lee Lussier, Jr.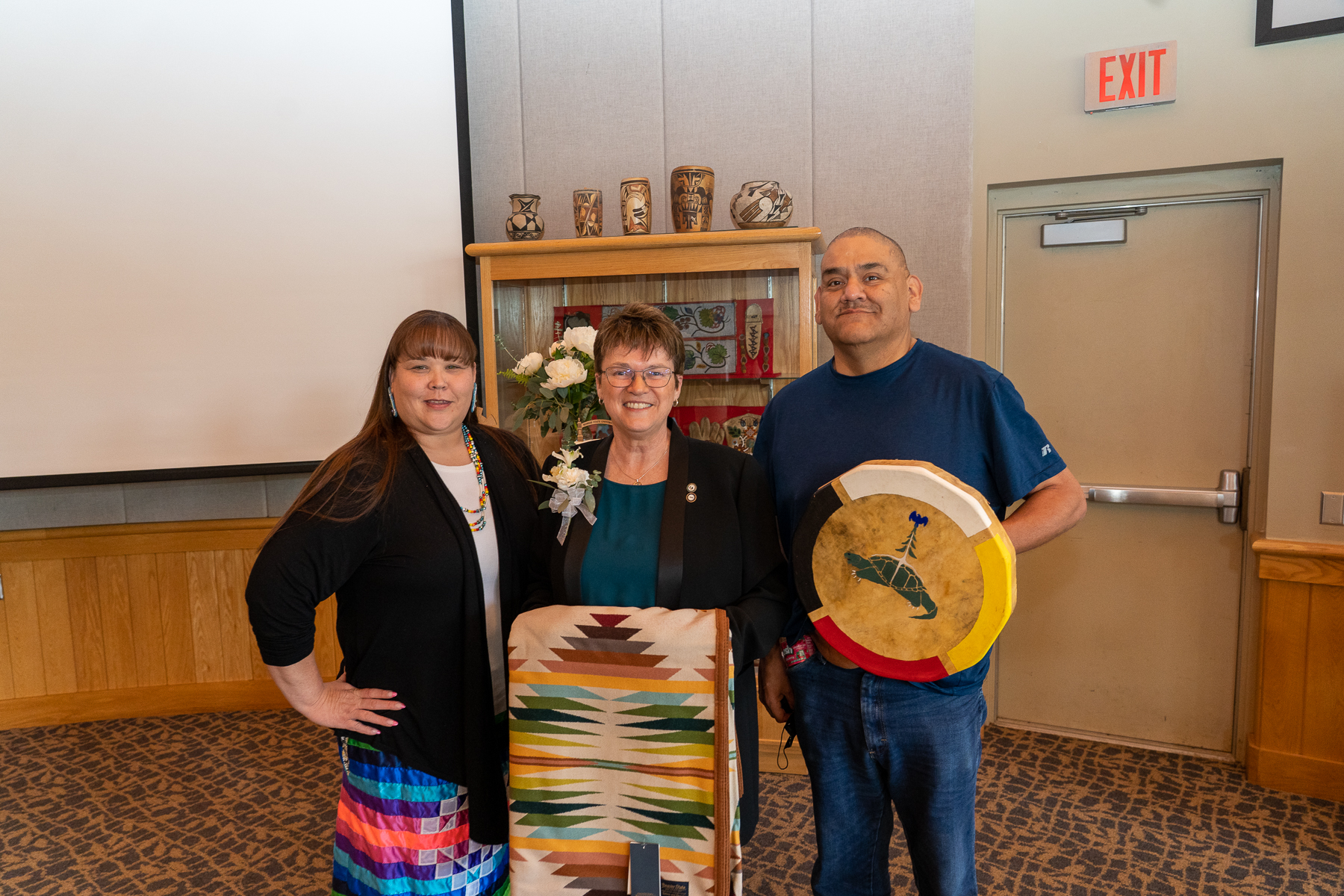 Tracy Dill, director of athletics, emceed the event and BSU students Owen Dailey, a music education sophomore from Delano, Minnesota, Gwen Youso, a music education senior from Bemidji, Minnesota, Ben Bartholomew, a music education freshman from Grand Rapids, Minnesota, Adedayo Lawal, a music freshman from Bemidji, Minnesota, and Brady Kacon, an incoming freshman from Grand Rapids, Minnesota, provided instrumental music throughout the event as well.
In addition to hearing from Chancellor Malhotra and Trustee Moe, Cynthia Cashman, president of the Bemidji State Alumni and Foundation Board, and Erin Echternach, president of the NTC Foundation Board, offered remarks for Hensrud.
On behalf of the university's Alumni and Foundation, Josh Christianson, executive director of university advancement, also made Hensrud an honorary alumna and presented her with a personalized BSU Beavers hockey jersey.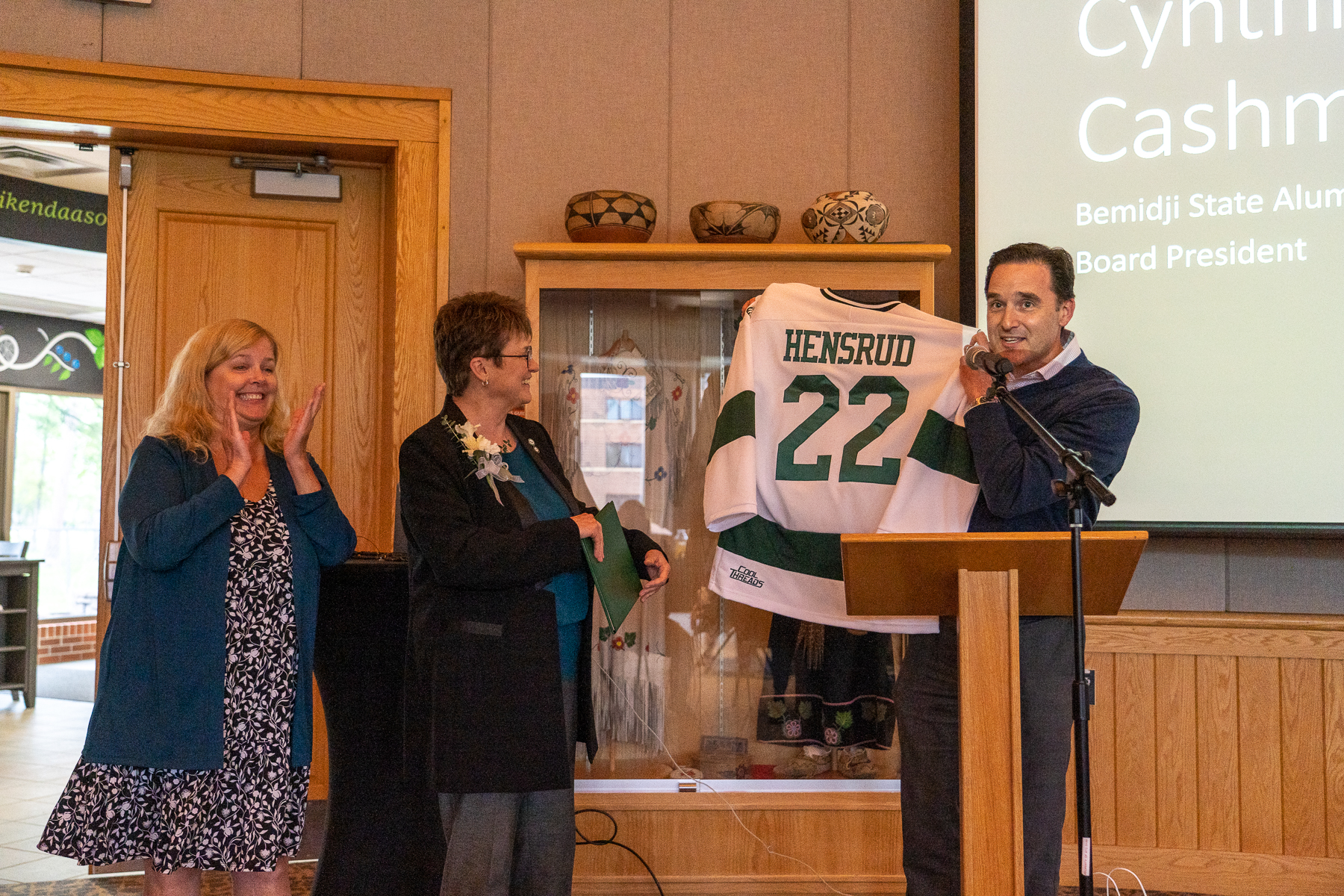 President Hensrud's Tenure 2016-2022
Hensrud's tenure as president of both institutions has been defined by extensive strategic planning processes, broad-ranging successes in forging new partnerships in the community and throughout the northern Minnesota region, and a diligent emphasis on social justice.
Her efforts to improve the connections between both institutions and the region's Indigenous nations have been particularly noteworthy. Hensrud has formed American Indian Advisory Councils for both BSU and NTC; signed dual-enrollment agreements with all four Minnesota tribal colleges, creating a model replicated by other Minnesota State universities; and led a process to craft an acknowledgement of BSU's campus location on ancestral homelands of the Ojibwe and Dakota people.
In 2020, BSU had the largest number of enrolled American Indian students (350) and graduates (65) in its history.
"The work that we've done within the American Indian communities and in the tribal relationships is really an area of pride for me," she said. "There's always more work to do if we are to become a destination institution for American Indian students, and to see us make progress towards that has been special."
Under Hensrud's guidance, both BSU and NTC have seen increases in the diversity of their student bodies. A Center for Diversity, Equity & Inclusion provides services and programming for students at both campuses, and in 2021 Hensrud hired a Campus Diversity Officer to guide the strategic priorities of both campuses related to diversity, equity and inclusion.
At NTC, a partnership between the Northwest Minnesota Foundation and NTC Foundation have led to significantly increased scholarship support for NTC students. The college also has greatly expanded its partnerships with area high schools, which includes teaching nursing and plumbing courses on high school campuses.
NTC also opened its Student Success Center, which has dramatically increased tutoring services and other support for its students. Use of new software has also expanded NTC's ability to identify students who may be in need of increased academic support, allowing staff to quickly connect students with the resources they need.
Under Hensrud's leadership, NTC and BSU formed a partnership with sister Minnesota State institutions on the Iron Range, called Advanced Minnesota, which greatly expands customized training opportunities within the greater Bemidji region.
Both campuses have also seen extensive renovations under Hensrud's leadership. At Bemidji State, a decade-long dream to replace Hagg-Sauer Hall was finally realized in 2020. A new building, which has won numerous awards for government construction projects, was dedicated as part of an extensive campus renovation project which re-imagined space in four other academic buildings. At NTC, a brand-new commercial refrigeration lab highlighted significant renovations to labs for the college's automotive, electrical construction and nursing programs.
Hensrud renewed BSU's commitment to environmental sustainability by joining the Campus Climate Commitment, which focuses on climate and resiliency.
In addition, both BSU and NTC had successful accreditation visits with the Higher Learning Commission. BSU's accreditation was reaffirmed by the commission through 2030, and NTC had a successful mid-cycle accreditation review in 2020.
Most importantly, however, Hensrud guided both BSU and NTC safely through the first 18 months of the COVID-19 pandemic. Both campuses have shared in the wide-ranging disruptions caused by the pandemic and various mitigation strategies. However, due in part to their shared pandemic response, neither BSU nor NTC have had a confirmed case of COVID-19 as a result of on-campus spread, and no employees or students have been lost to the virus.
Hensrud was announced as the president of Bemidji State University and Northwest Technical College on April 20, 2016, assuming the role on July 1 of that year. She succeeded Dr. Richard A. Hanson, who had served as president of both institutions since July 2010.
Prior to her tenure as BSU & NTC president, Hensrud served in a variety of roles at the University of Wisconsin-Superior for nearly 20 years. She joined the faculty in 1995 as a lecturer in its Department of Business and Economics, and later would serve as leader of the school's distance education and continuing education programs; associate vice chancellor for academic affairs and outreach; interim provost and vice chancellor for academic affairs and dean of faculties; and finally as provost and vice chancellor for academic affairs. She held that position for four years before moving to Bemidji.
She also is a U.S. Army veteran, serving on active duty with the 24th Transportation Battalion at Ft. Eustis, Virginia, from 1986-89 and as a member of the U.S. Army Reserve from 1989-2000.
The Board of Trustees of the Minnesota State Colleges and Universities has named John Hoffman to serve as the next president of Bemidji State University and Northwest Technical College. The appointment will become effective on July 1, 2022.
Photo Gallery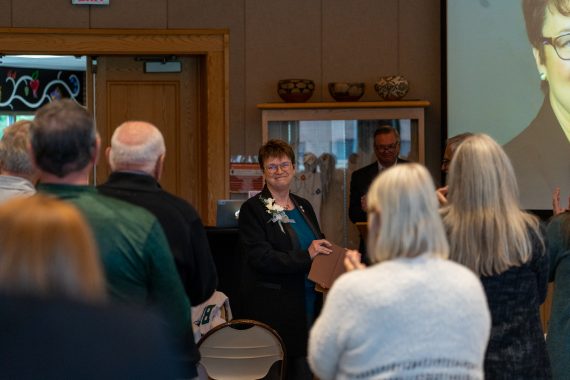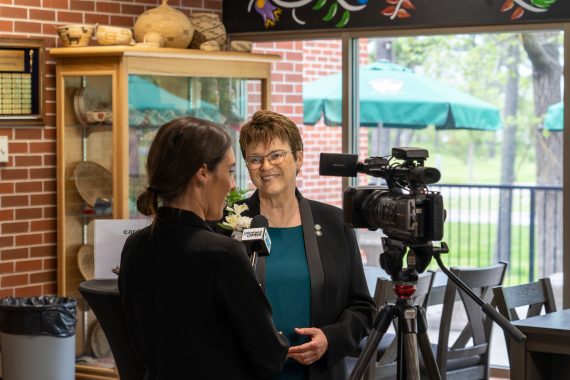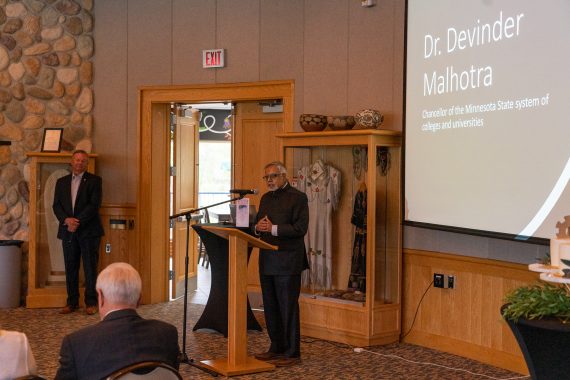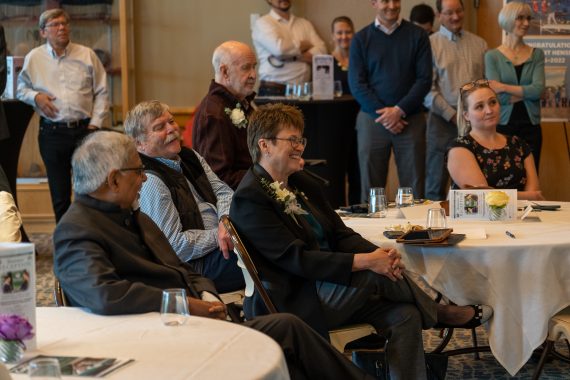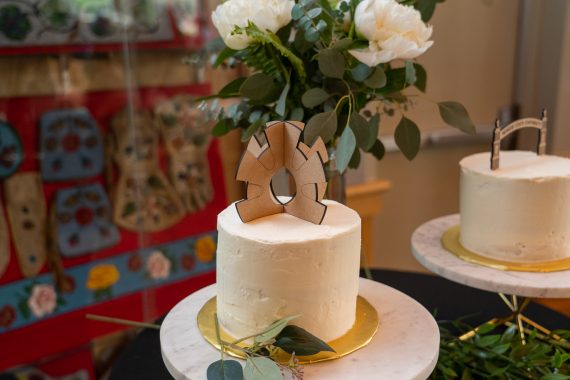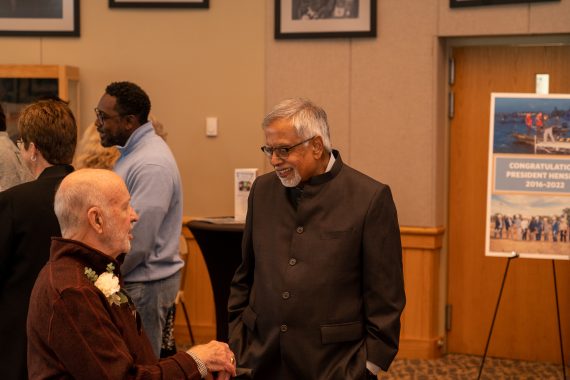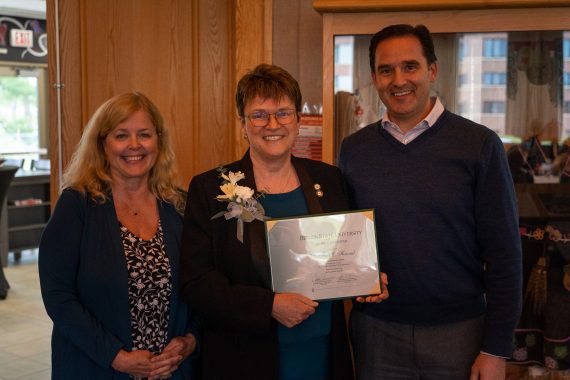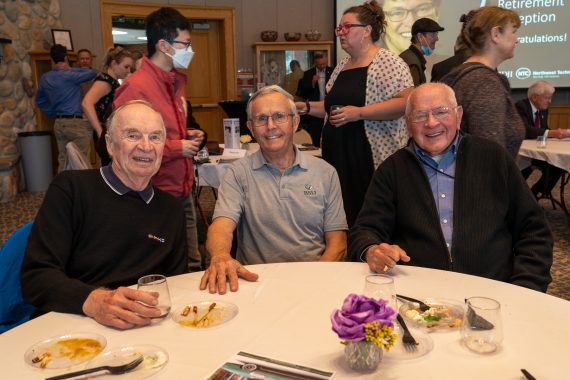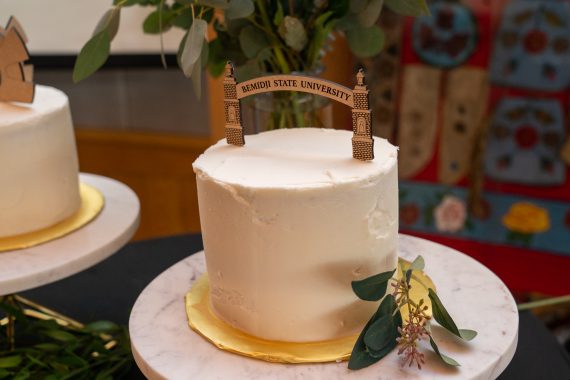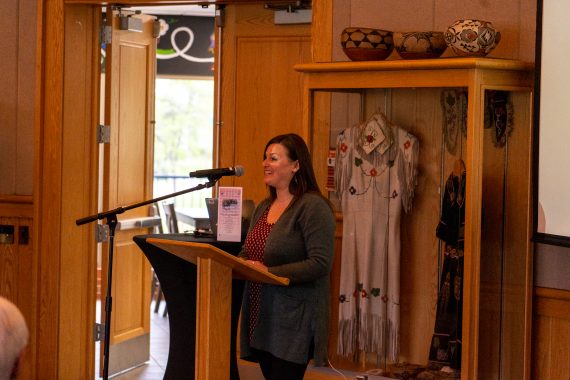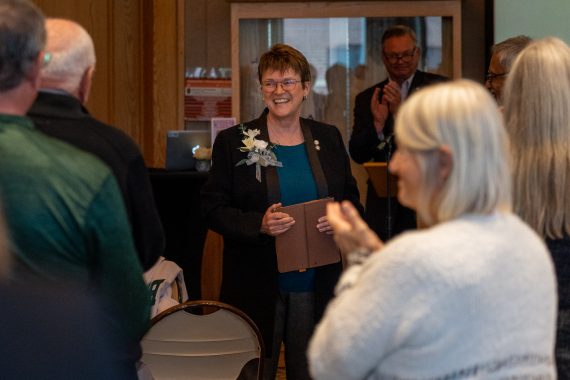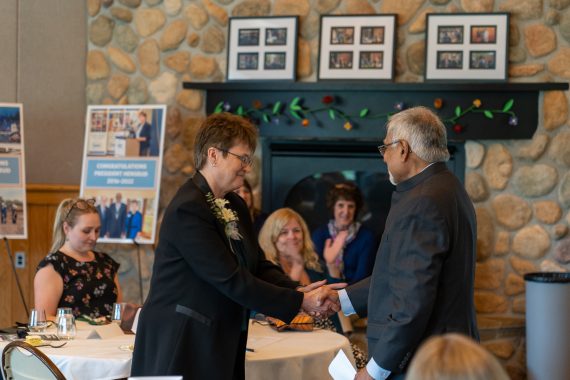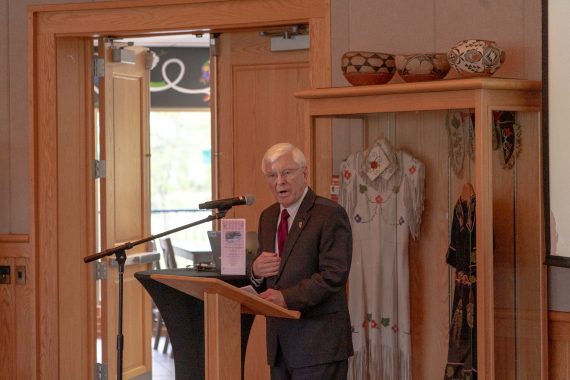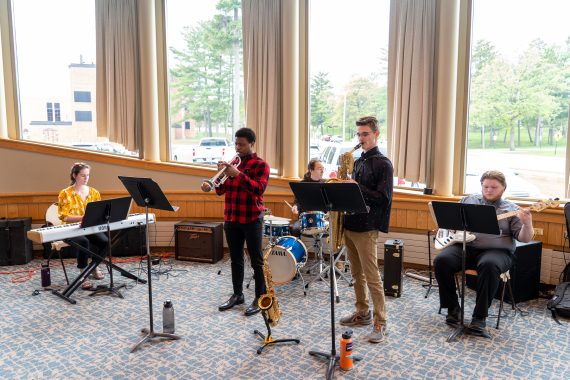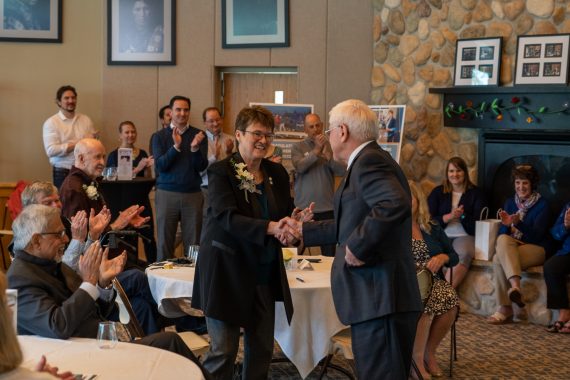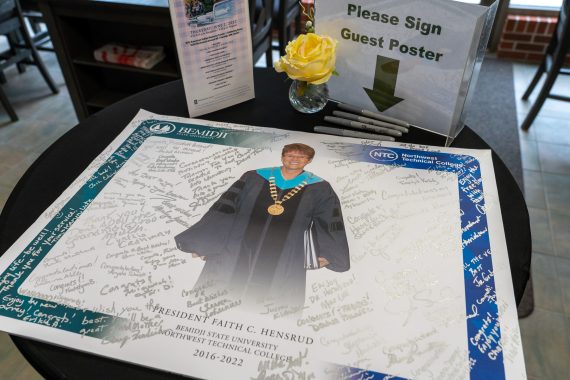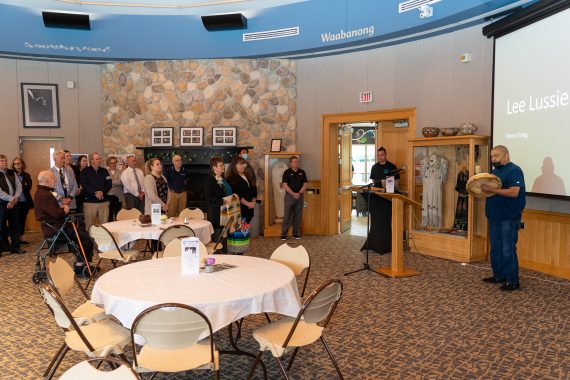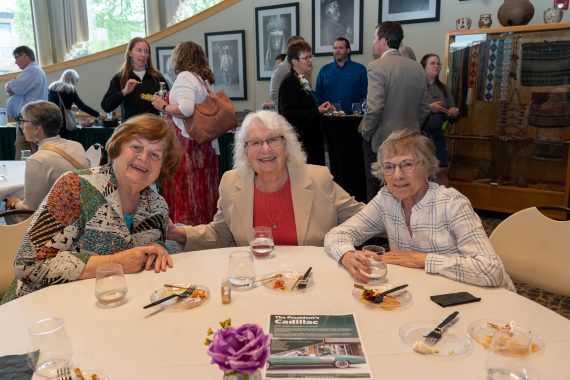 Link
2022-B-122