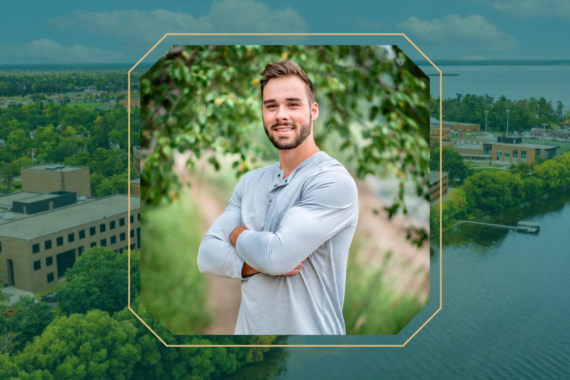 When applying for college, Andrew Hanson '19 felt pulled into the tight-knit campus community and natural environment surrounding Bemidji State University. Originally from Perham, Hanson applied to BSU wanting to join the baseball team. His plans quickly changed after suffering an arm injury during his senior of high school.
"I was disappointed that I wouldn't get to be on the baseball team, but I was still enthusiastic about studying at BSU," Hanson said.
While taking business administration courses, Hanson was drawn to one of the creative aspects of marketing — videography.
"I found the business field interesting, but I realized that I enjoyed the creative processes in the field," Hanson said.
Hanson soon after switched his major to marketing communication. Wanting a competitive edge in the job market after graduation, he added minors in mass communication and electronic communications.
"I wanted a unique skill set that would help me stand out in my job search," Hanson said. "The programs that Bemidji State offered helped me create a schedule that would fit my needs as a student."
From video editing to analyzing consumer behavior, the courses Hanson took developed the skills needed to jumpstart his career after graduation.
In 2019, Hanson became marketing director for Aramark, BSU's food service provider, where he was responsible for promoting on-campus dining options and catering services.
"My first job in the marketing industry pushed me to explore different mediums and strategies," Hanson said. "It proved that learning never ends, and that you have to actively innovate."
While expanding Aramark's presence to its audiences, he continued to build his video portfolio and hone his creative skills through freelance projects.
"A big part of being successful in this field is gaining experience in whatever way you can," Hanson said. "There's a lot of hands-on learning involved, which means putting yourself out there."
This freelance work brought him to Evolve Creative, a marketing agency in Bemidji that offers web development, graphic design, branding services and videography. He is Evolve Creative's sole videographer.
"I love that my job is never the same every day," Hanson said. "It's motivated me to improve in my craft and always be open to learning."
He recently spoke to current BSU students about his career at an event hosted by the university's American Marketing Association student chapter.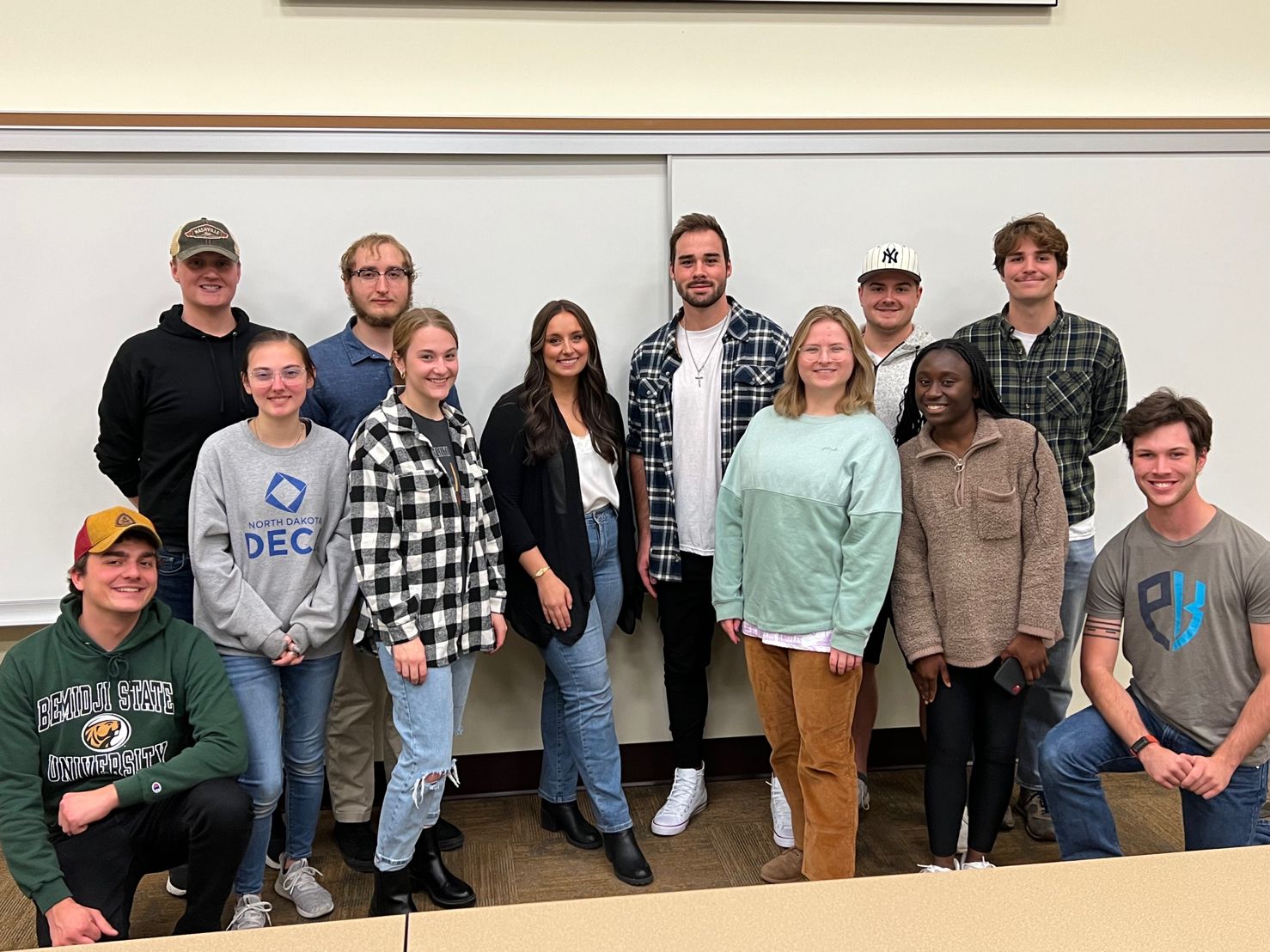 "I learned a lot of important things during my time at BSU," Hanson said. "It's rewarding to speak to students who are in the same position that I was once in."
About BSU's Marketing Communication Program
A degree in marketing communication prepares students for a career developing and implementing marketing strategies and plans, including video creation, print material development, story writing, public relations sales and more.
Link