Bemidji State University honored those who served in America's armed forces Nov. 7-10 with a week of campus events leading up to Veterans Day.
Missing man tables were placed in the lower Hobson Union Lakeside food court and Walnut Hall's Northwoods Cafeteria. Serving as a reminder of the sacrifices of the country's fallen, missing and imprisoned veterans, the tables remained throughout the week and were presented by the BSU Student Veterans Club, the Office of the President, Bemidji's Ralph Gracie American Legion Post #14 and Bemidji High School's JROTC.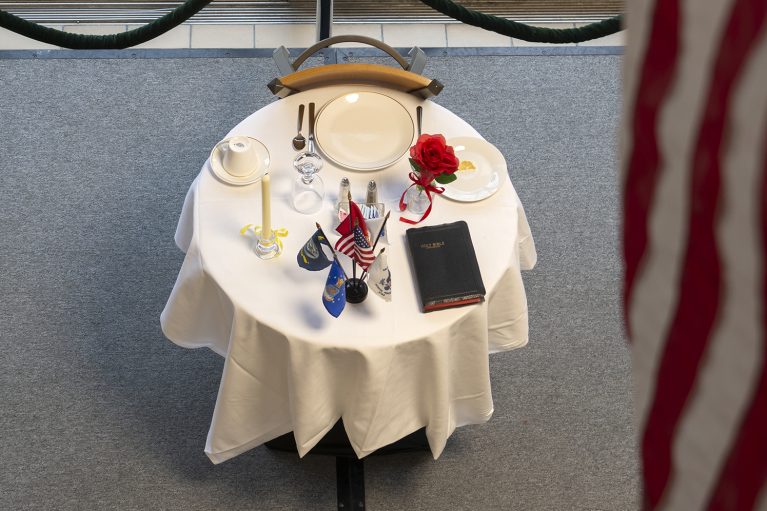 On Nov. 9, Dr. Mike Herbert, professor of criminal justice, read from his new book "Leaving Campus: A World War II Epitaph" in the A.C. Clark Library. The book tells the stories of Bemidji State Teachers College students who served, and ultimately lost their lives, during WWII.
Other events included a veteran's social and support group in Decker Hall, a ruck march through downtown Bemidji and a flag raising ceremony with a performance of "Taps" by BSU music professor Scott Guidry.