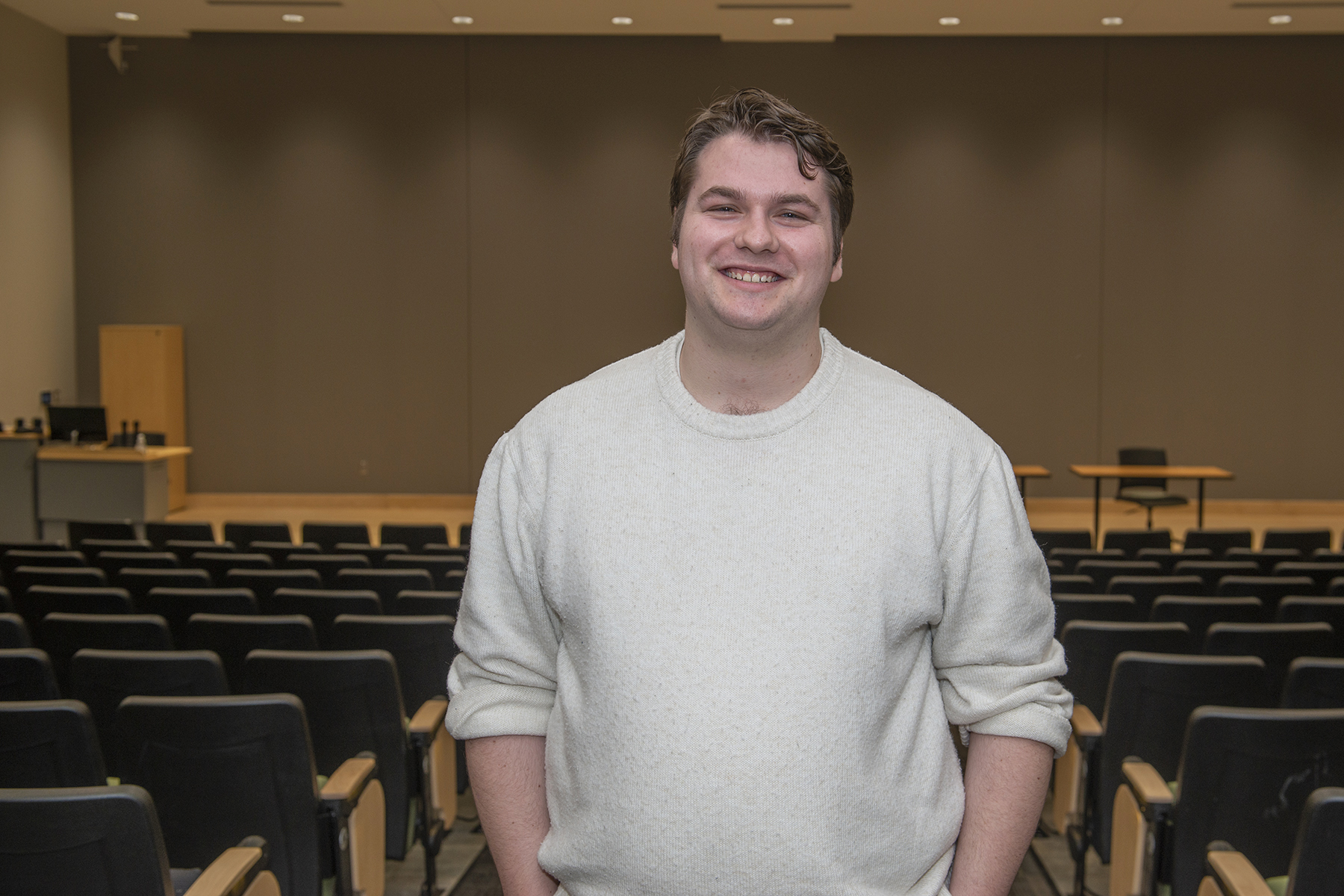 BSU senior and Hermantown native Cameron Burnap's important communication research is helping bring attention to experiences of often-marginalized people within the Christian faith.
His presentation, "Suicide and Psychological Distress Amongst LGB Christians in Interpersonal Contexts: An Autoethnographic Application of Communication Privacy Management," explored how lesbian, gay and bisexual Christians are affected by psychological distress and suicide in their interpersonal relationships with others in their churches at the National Communication Association's national conference on November 17-20 in New Orleans.
According to Burnap, who is the first student from BSU's Communication Studies department to present at a national conference, there is almost no research data available about LGBTQ+ communities in the church. His research proposal incorporated communication privacy management theory, an important communication study topic, which tries to explain how people share and withhold private data from others and the effects on individuals when this information is shared without their consent.
"For LGBTQ+ Christians, this relates to church members forcing them 'out of the closet,' or telling others that they are lesbian, gay or bisexual," he said. "Despite the U.S. moving toward being more accepting of LGBTQ+ individuals, there is still a lack of acceptance in many church spaces across the country."
Burnap was one of eight students invited to present research proposals at the conference, which was attended by hundreds of students, faculty and communication professionals from across the nation. In addition, he was one of only three students in the country elected to the Lambda Pi Eta Student Advisory Board, which is tasked with supporting the organization and coordinating future conferences. Lamba Pi Eta, NCA's official university honor society, also awarded BSU's Alpha Zeta Chi student organization Rookie Chapter of the Year honors.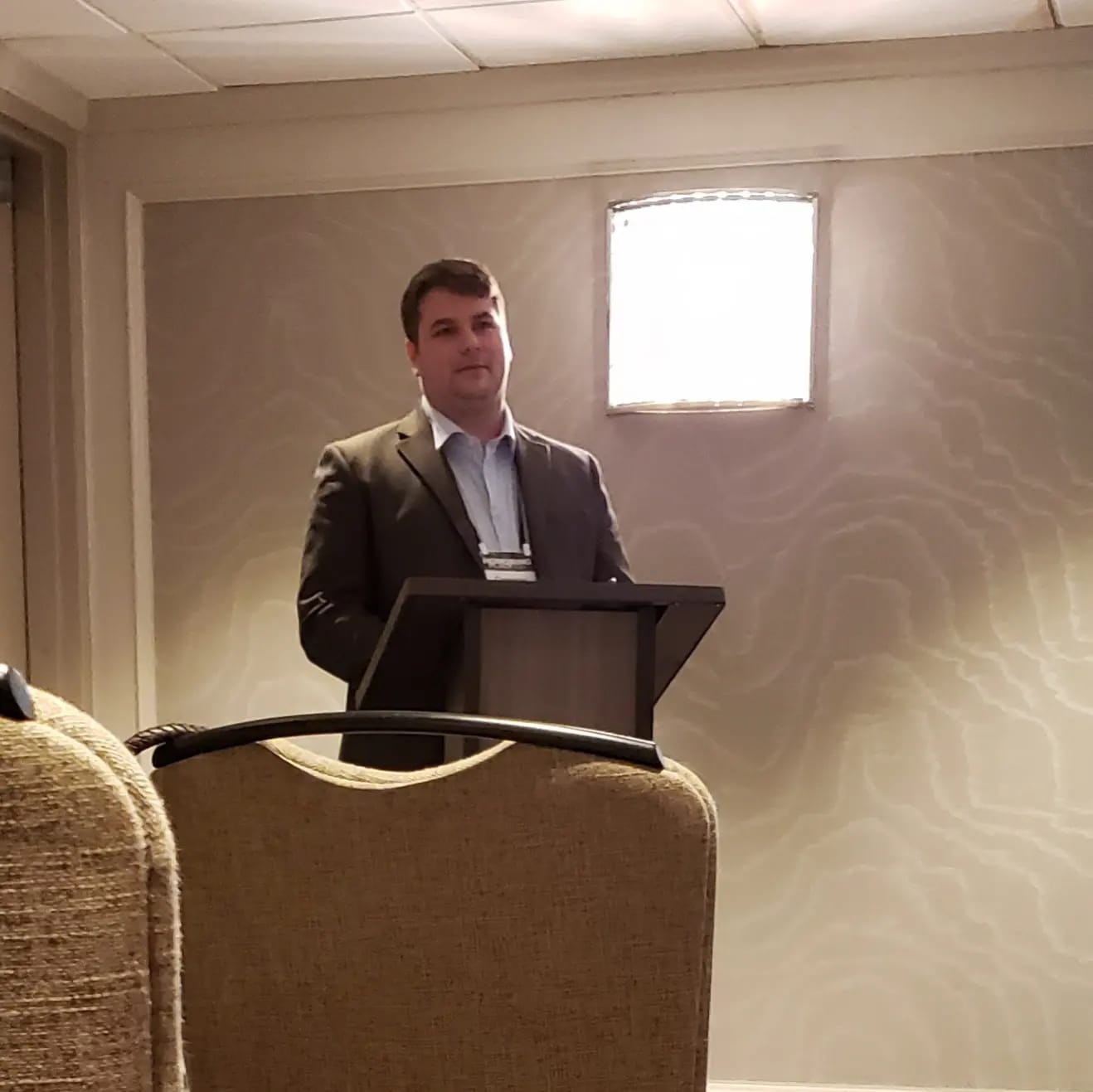 Burnap was not expecting to be named to the advisory board, especially at his very first NCA conference.
"It felt a bit surreal," he said. "I am excited to be in this role and serve alongside other peers from across the country. It was amazing to see that people valued the input that I have and I hope to bring concerning new chapters of LPH."
Burnap is thankful for his NCA conference experience and the opportunities provided through BSU's communication studies program, especially as he closes out his BSU education and begins applying to communication and psychology master's programs.
"There are so many different people who are invested in the communications studies discipline, do amazing research and are willing to encourage one another," he said. "Overall, it was a great experience and something that I hope future BSU communication studies students get to experience."
About Communication Studies
One of BSU's newest majors, communication studies prepares students to effectively examine how oral and written communication practices influence the lives of individuals, relationships, communities and organizations in our ever-changing society.
Contact
Links