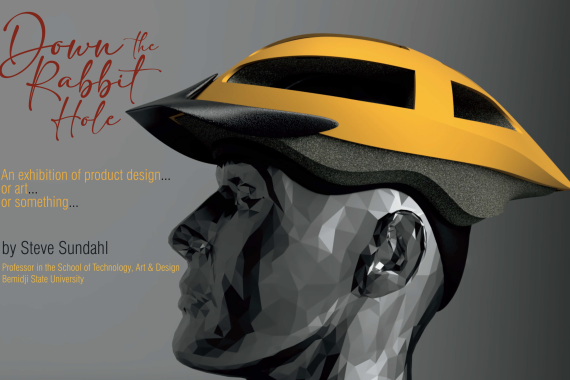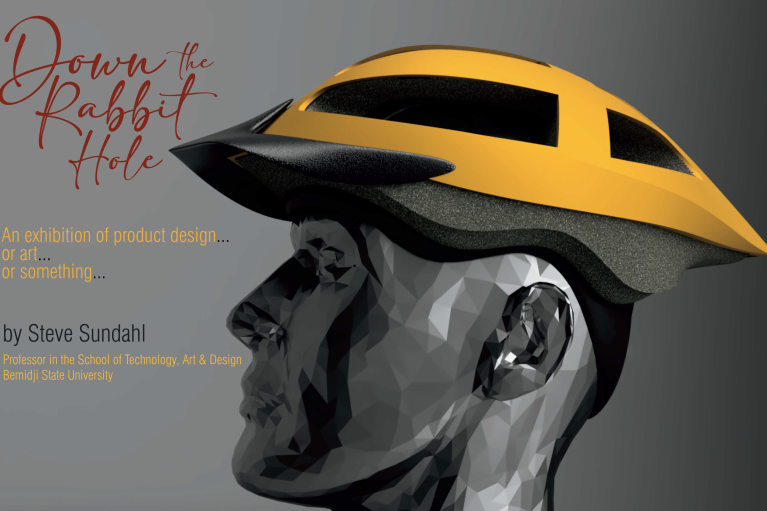 "Down the Rabbit Hole," an exhibition of work by Steve Sundahl, associate professor of technology, art & design, will be coming to Bemidji State University's Talley Gallery beginning February 14.
"Down the Rabbit Hole" is an expression of new exploration taken by Sundahl during a recent sabbatical. The show consists of working product prototypes and imagery related to different sports, with a significant emphasis on cycling.
An opening reception will be held February 14 from 2 – 4 p.m. and is open to the public and media. The exhibit will be on display through March 25.
Located in Bridgeman Hall room 140, the Talley Gallery is open 9 a.m. – 4 p.m. Monday through Friday.
Contact
Laura Goliaszewski, art gallery director
Link
Talley Gallery