Students from five Minnesota high schools sang the mountaineer's song, reveling in the tale of "The Frozen Man" as the culminating performance for Bemidji State University's BSU Sings! Day 2023.
The four-part choral piece, composed specifically for BSU Sings! Day by Dr. James Bowyer, associate professor of music at BSU, explores lessons that can be learned from Ötzi, a man who lived between 3350 and 3105 BC. The oldest known European mummy, Ötzi was discovered in the Alps between Austria and Italy in 1991.
Bowyer said the song shares the mysteries surrounding Ötzi while providing opportunities to consider valuable life lessons. Ötzi, also called "the Iceman," is said to offer an unprecedented view of Copper Age Europeans, and evidence of wounds — including an arrowhead found in his shoulder — lead researchers to believe he may have been murdered. Bowyer said he became fascinated by the story and by the idea of examining an ancient man's life through the archaeological clues he left behind.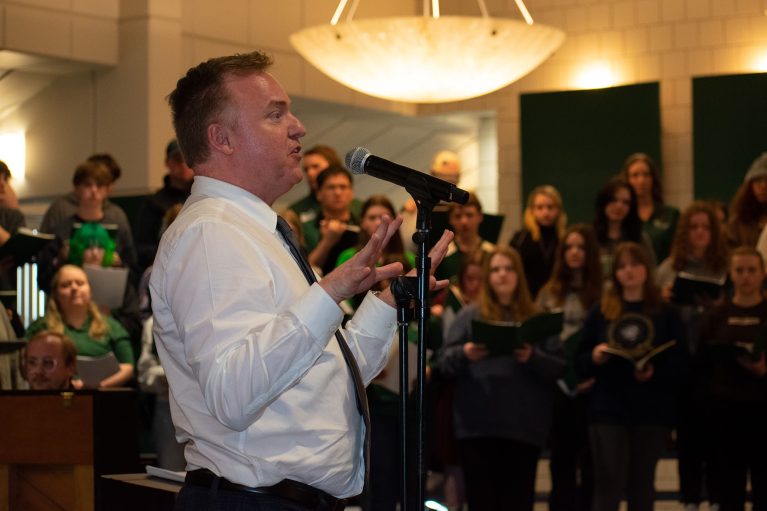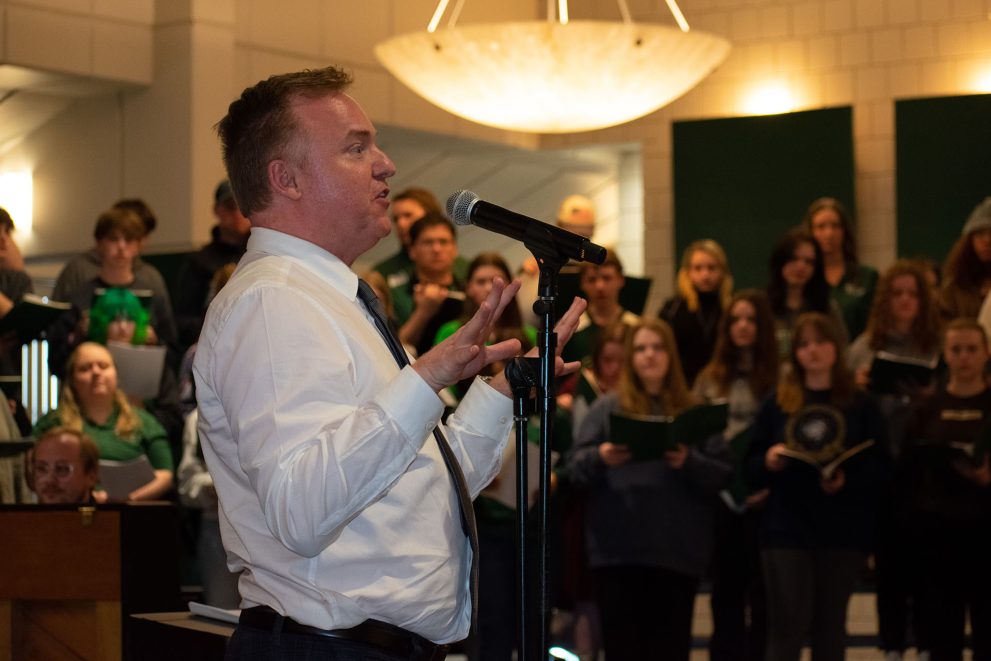 "Life is hard, but we can learn from the frozen man," Bowyer said. "There are no guarantees, so live a full life — that's something we could learn from him."
The song's refrain reinforces this notion — students sing of mindfulness, knowing in a moment, "all could be gone."
"So we sing the mountaineer's song / Mindful in a moment in all could be gone / Live well your life: there's no guarantee / The Frozen Man, he teaches me."
Bowyer also composed a piece for 2022's inaugural BSU Sings! Day, called "Daybreak."
More than 140 students from five Minnesota high schools visited Bemidji State University for the second annual BSU Sings! Day, held March 15, 2023. The high school choirs joined BSU faculty and students for a day of music theory and rehearsals before participating in a culminating public recital.