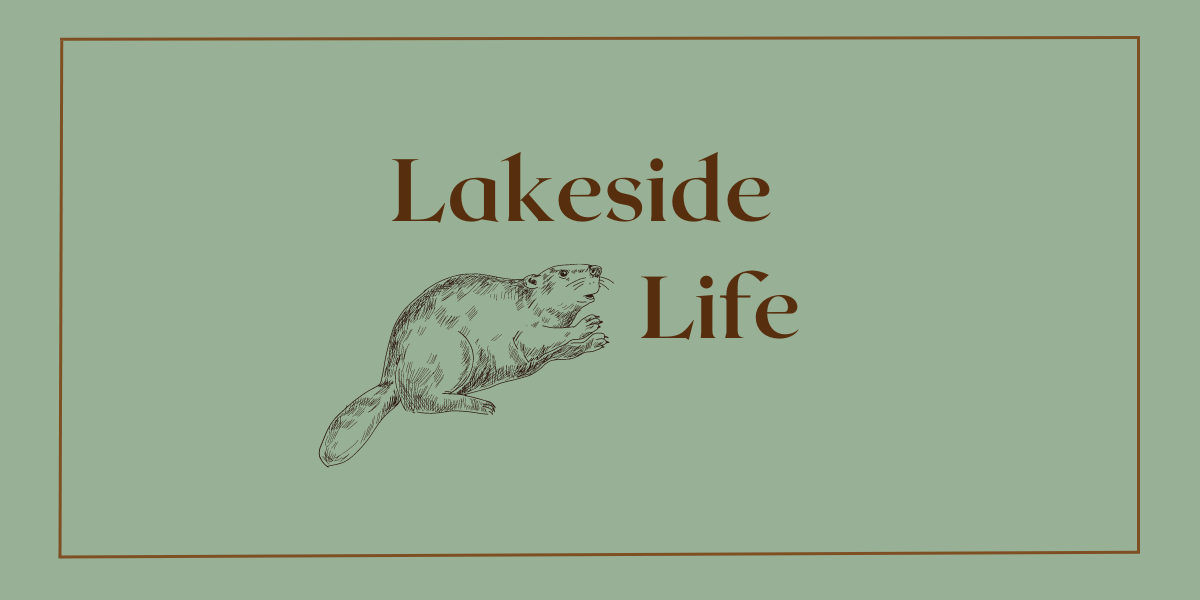 Lakeside Life is written and produced by Bemidji State students. Each month, they'll give you an inside look at how they live, study, work and play at BSU…the university on Lake Bemidji.
No matter if you are a current or prospective Beaver, you'll want to read what they have to say about the Lakeside Life.
Lily's Big Adventure at LaSalle Lake
It was a chilly October Saturday morning when my friend, Isabella, and I excitedly packed the van and drove to the La Salle Lake State Recreation Area, about a 30-minute drive from Bemidji. Despite the growing chill in the air, the area was still vibrant with life. We were there to hike the Challenge Trail, a 12-mile loop that would take us around the entire lake.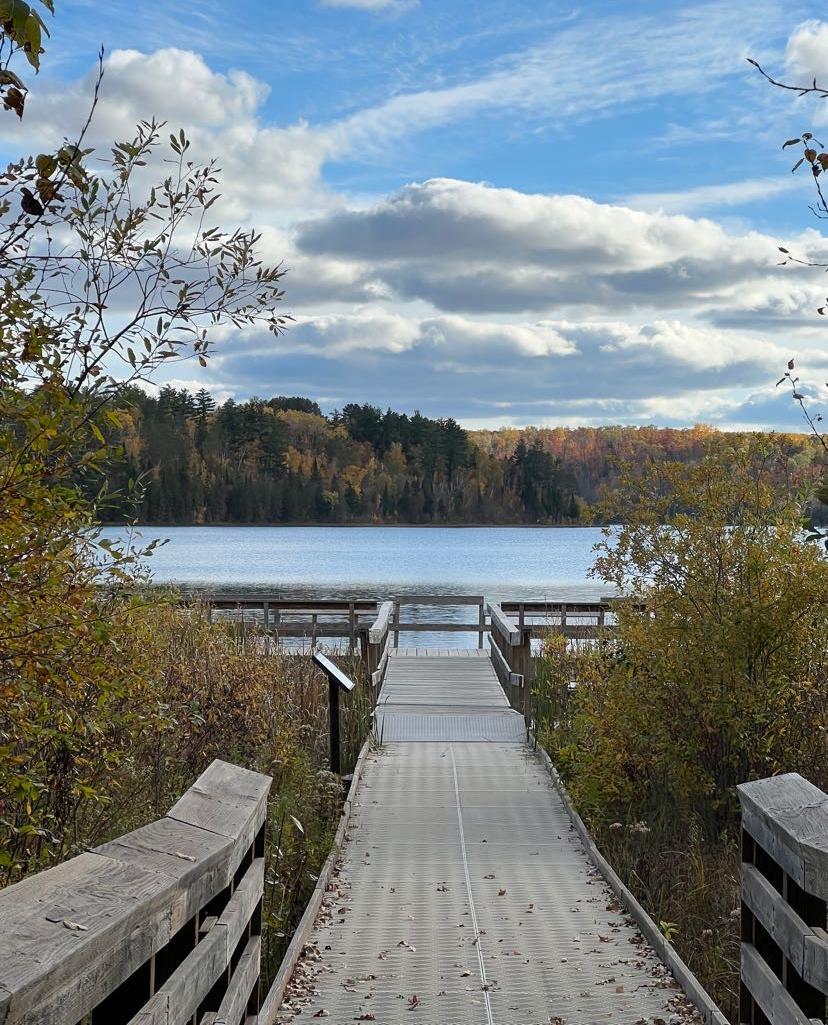 ---
Beware the Grouse
The leaves crunched under our hiking boots as they fluttered from the canopy overhead. A stream of color swayed in the gentle wind as autumn worked its magic.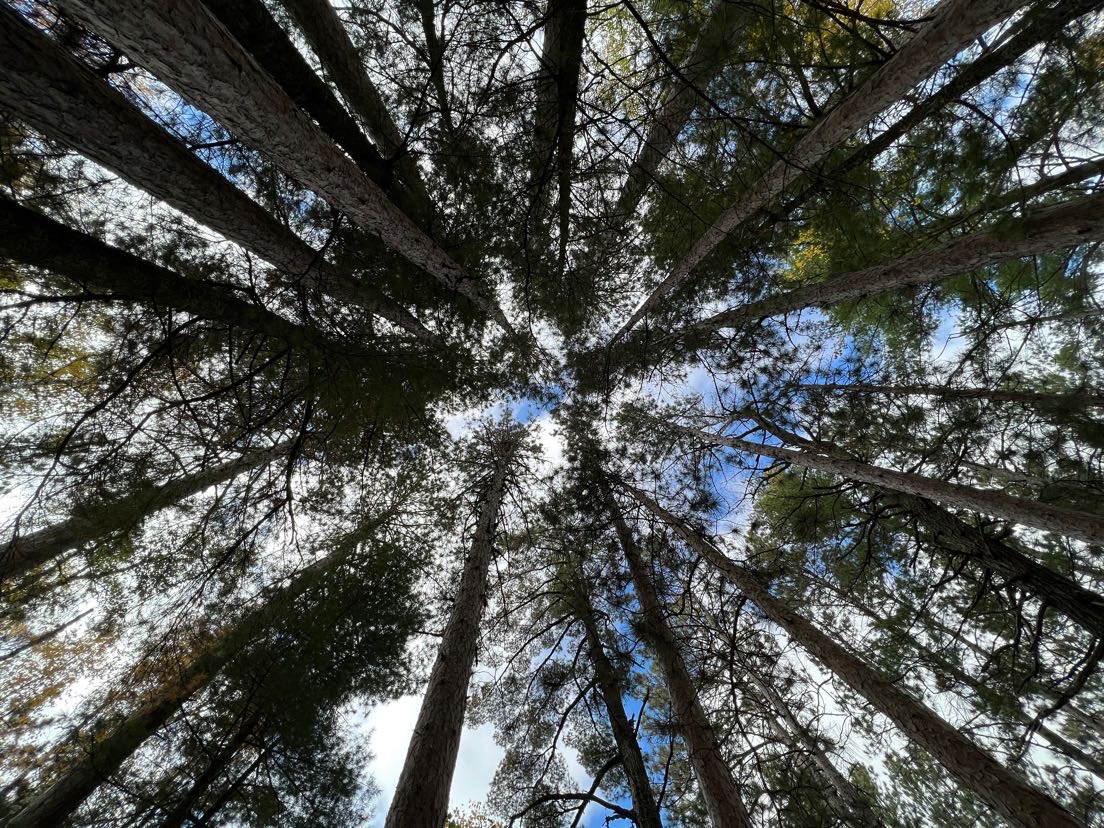 With grouse hunting season well underway, we donned bright orange hats for safety. Being from the Cities and with no hunting experience, I had never seen a grouse, let alone heard one. I froze with fear the first time I heard one's unmistakable wing beats.
I quickly turned to Isabella with widened eyes.
"What do we do?" I whispered frantically. My imagination raced to find an explanation for that infamous growling sound.
Isabella smiled reassuringly and pointed out the small bird hidden in the brush. We laughed as the adrenaline slowly faded.
---
Crossing LaSalle Creek
The trail map marked two water crossings in bold ink that read "No Bridge." We traveled uphill first, then back down under towering trees that billowed gently in the wind. We could hear the sound of flowing water as we approached the first crossing.
Ahead of us was a large stream dotted with swamp grass and a beaver dam (Bucky's work?) stretching across it. We could have turned around then, but we didn't. The only way to the other side was to use the dam as a bridge.
We painstakingly balanced on top of intricately woven twigs as the stream trickled underneath our feet. We met each other on the other side, jumping in celebration.
"We made it!"
---
Water Crossing: Part Two
We celebrated our triumph over the first water crossing but felt the anticipation of the second one coming up.
"I mean, we did it once. I'm sure this next one won't be that bad."
We struggled to find the marked trail through all the overgrowth. After some wandering, we spotted blue arrow signs on trees that showed us the way.
We abruptly stopped at the sight of another "No Bridge" sign. Here we go.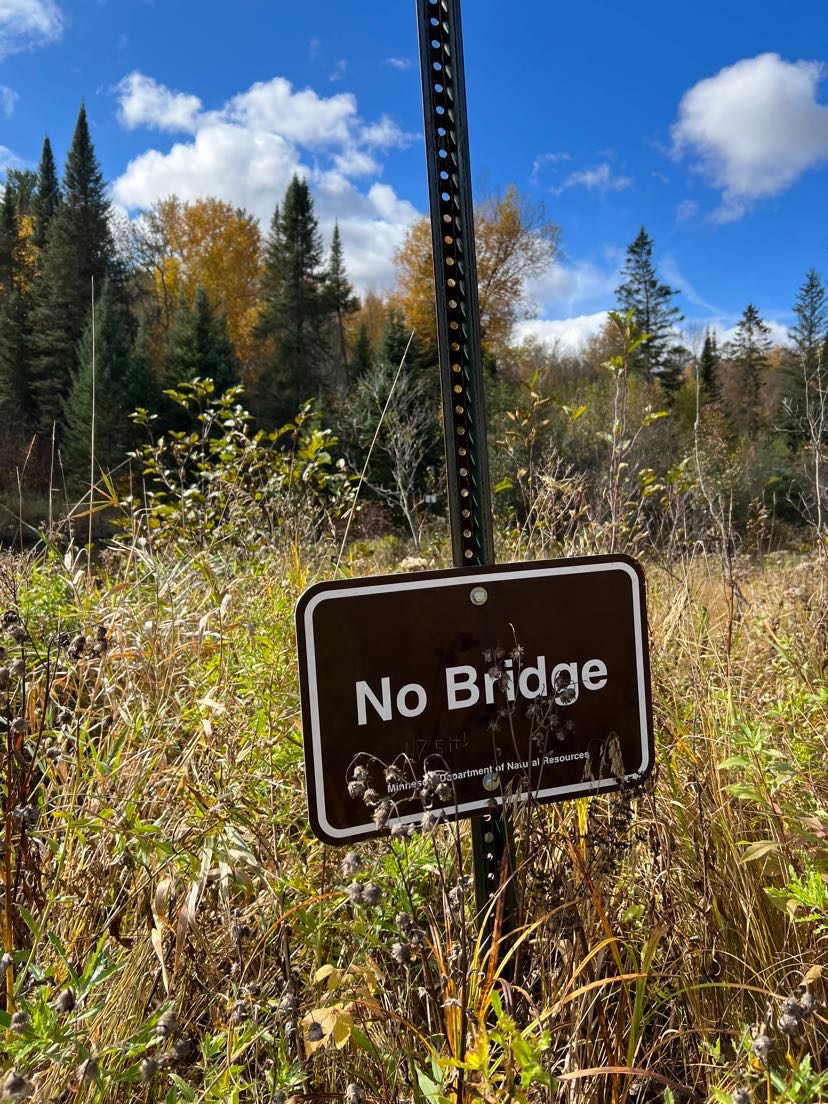 We crept closer to the sign with bated breath to find a small stream flowing around large rocks. It only took us a few wide steps across the rocks to get to the other side.
---
Back to the Start
12 miles later we returned to the start of our hike with aching legs. We stood on the dock to see where the trail took us — over beaver dams and rocks, under brightly-colored trees and through cold water.
Jokingly, I turned to Isabella.
"Want to do it again?"
We both laughed before making our way to the van.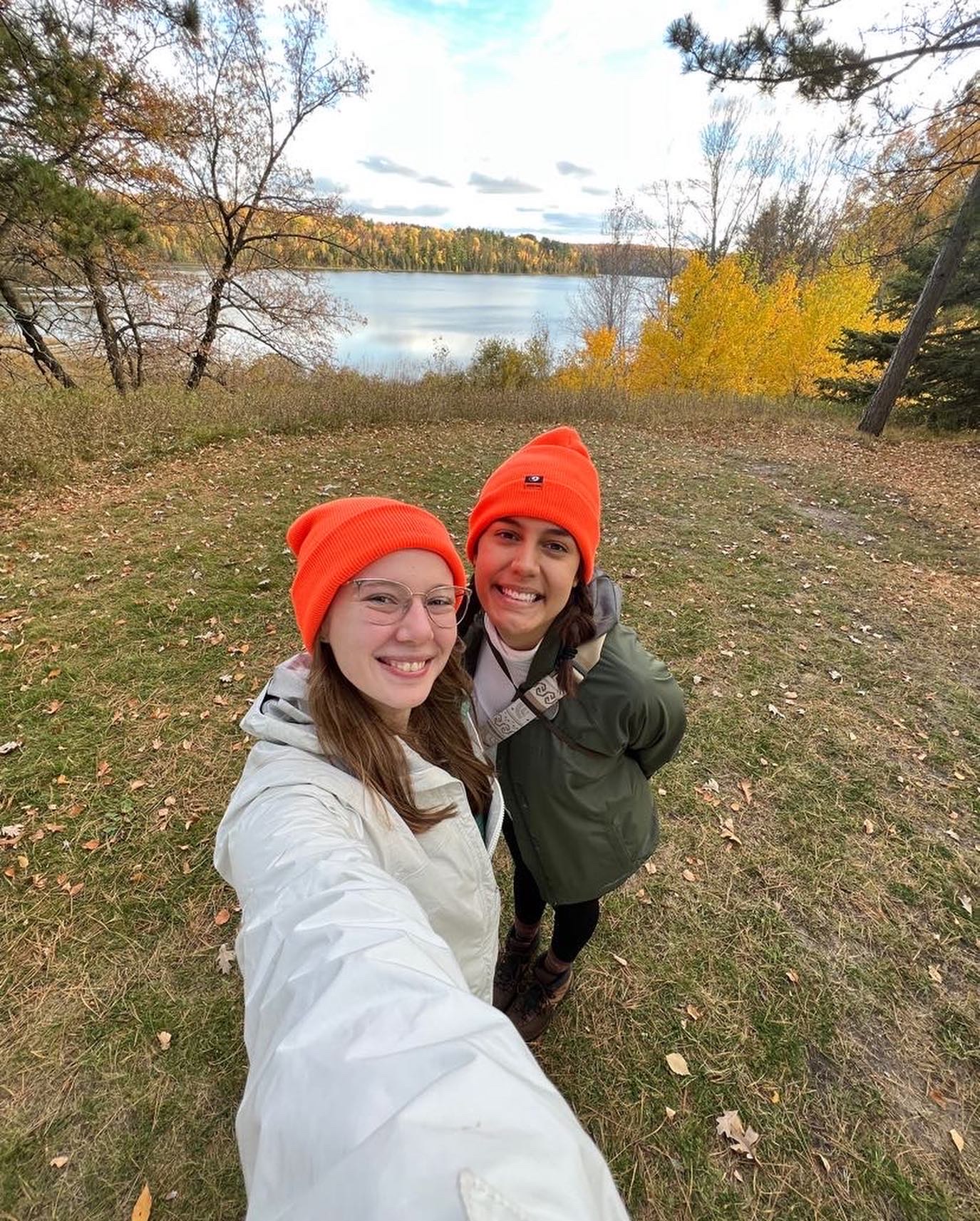 About the author
Hi! My name is Lily, and I am a junior at Bemidji State University studying business administration. I am a student writer for the BSU Office of Communications and Marketing where I write about what's going on around campus! It's been an exciting journey so far, and I cannot wait to see what other experiences Bemidji State has to offer!