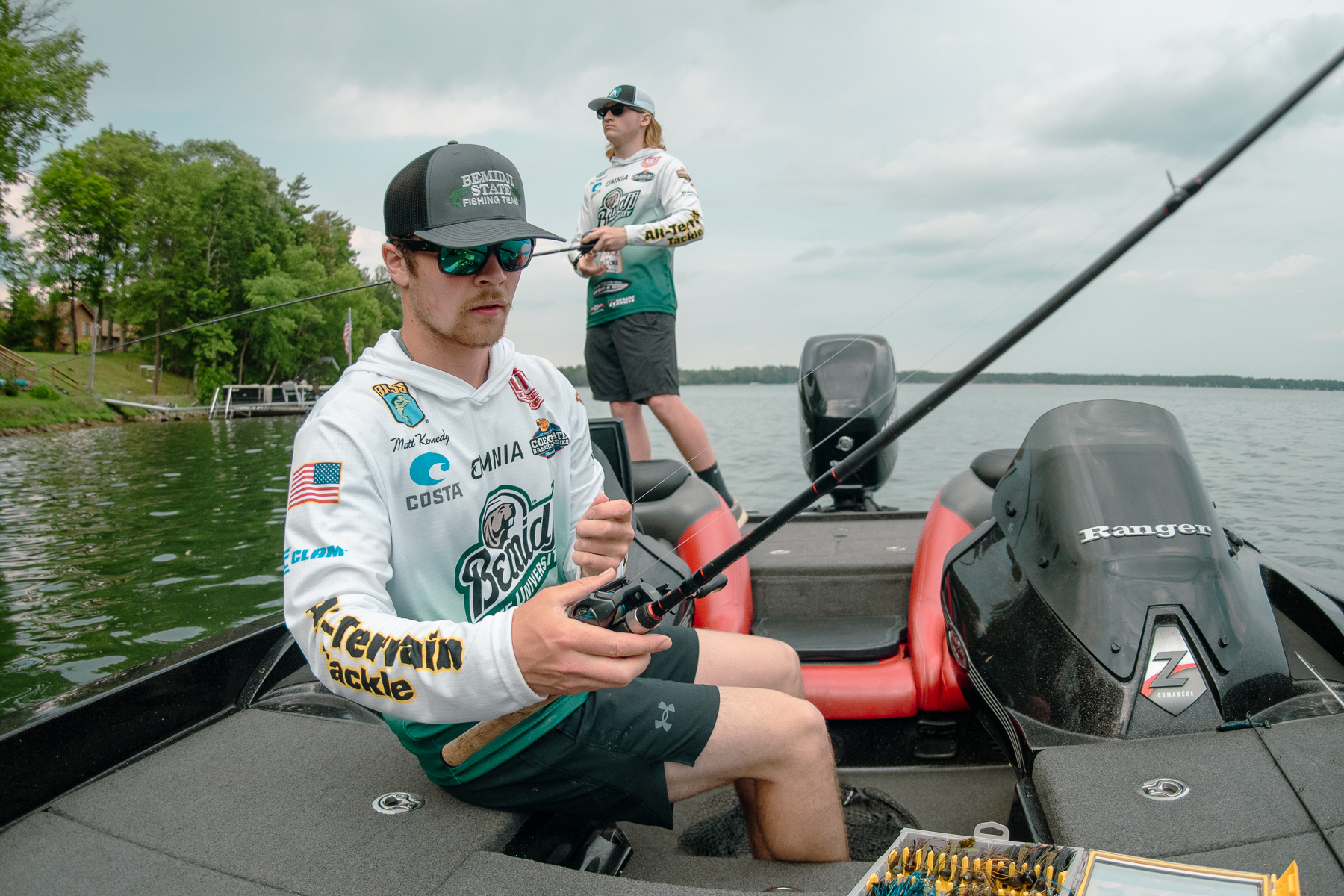 Bemidji State University's bass fishing team has over 30 members and is active across campus and on the waters around Bemidji. We joined Matt Kennedy, team president, and Nick Kolodziejski, vice president, for an evening at a Bemidji-area lake to catch some fish and learn more about BSU students who live and breathe fishing.
---
Where are you from and what are you studying?
Matt Kennedy: I'm a senior from Littlefork and am studying elementary education.
Nick Kolodziejski: I'm a junior business administration major from Inver Grove Heights.
---
How did you get started fishing?
Matt: I grew up walleye fishing with my family but didn't begin bass fishing until eighth or ninth grade when I joined my high school's bass fishing team, the International Falls Bronco Bass Fishing Club. That got me into the competitive side of fishing.
Nick: I've been fishing for as long as I can remember at my parents' lake cabin in Bigfork, mostly for bluegill and crappies. I started bass fishing when I was 12 or 13 and learned a lot about how to do it by looking online or figuring things out for myself.
---
Are you mostly bass anglers, or do you fish for other species?
Matt: I'll still fish for walleye from time to time, but I'd rather fish for bass most days.
Nick: I absolutely love bass fishing. I normally only fish for other species during the winter when bass are harder to catch.
---
What do you like about fishing?
Matt: I love the competitive aspect of tournament fishing. Not only is there a physical component to being out on the water for several days before and during a tournament, but there is a big mental aspect to it as well. I love figuring out where the fish might be day to day and how to catch them.
Nick: For me, the best way to describe fishing is it's a never-ending puzzle. You're always wondering why the fish are biting, why they aren't biting, where they are living and where they are feeding. Figuring out that puzzle is fun and addicting.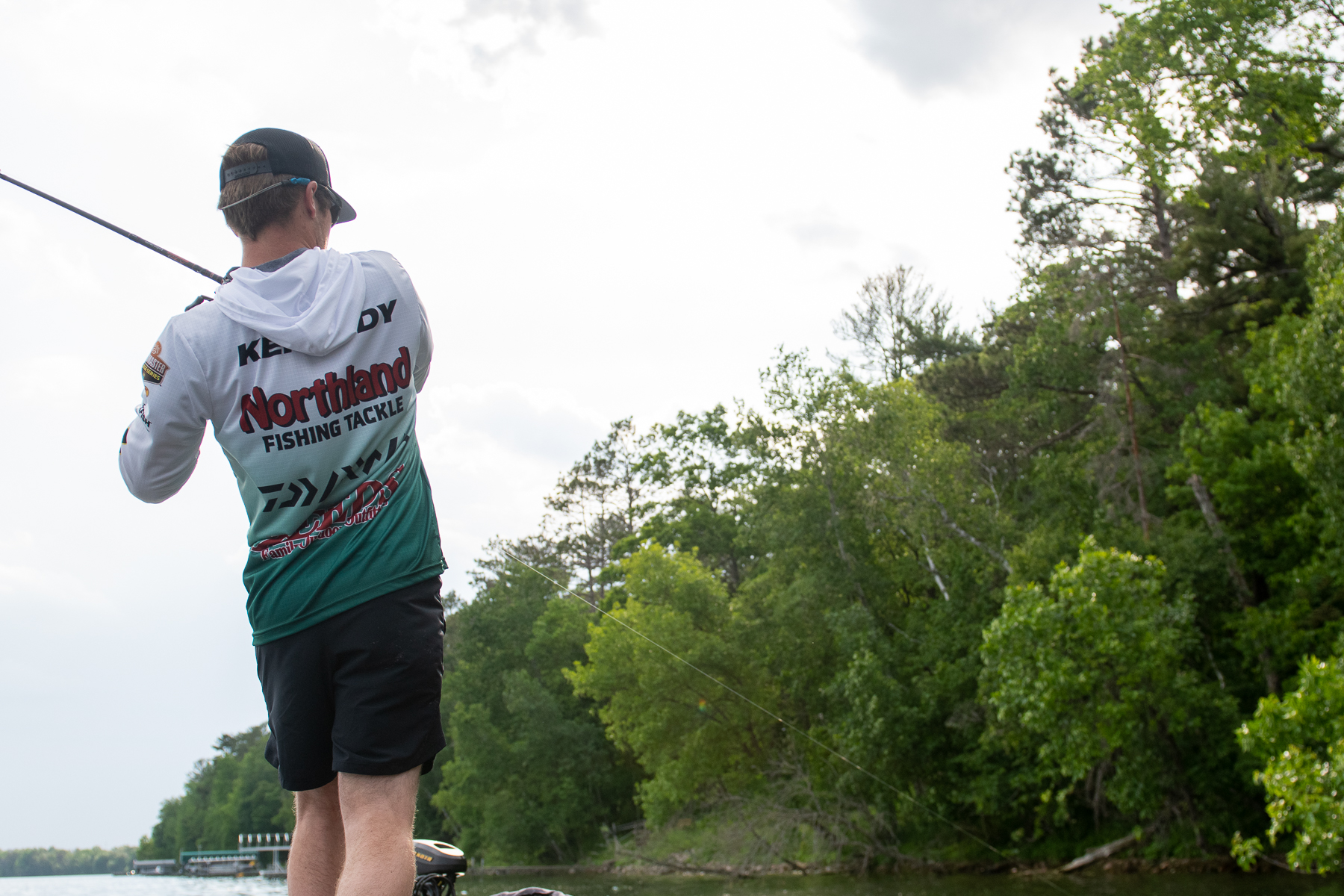 ---
What drew you to BSU?
Matt: I literally came here to be a part of the fishing team. I also like being a part of an outdoors-focused campus that's only about an hour and a half from home.
Nick: The biggest thing that drew me here was fishing and the fishing team. I didn't see myself going to college in the Twin Cities or leaving Minnesota for school. I didn't think I'd be happy living away from the lakes in northern Minnesota.
---
What is the BSU bass fishing team?
Matt: We compete against each other in local fishing derbies in the fall. We also send some of our members to southern states to fish in larger tournaments against other university fishing teams. Our goal is to increase our fundraising efforts to send more BSU teams to compete in those tournaments in the future.
Nick: We are normally able to get 20-25 boats with BSU students and local anglers in our fall derbies, which raises the level of competition. Even though we don't have enough funding to allow everyone to travel to tournaments out of state, those derbies let everyone compete and have fun.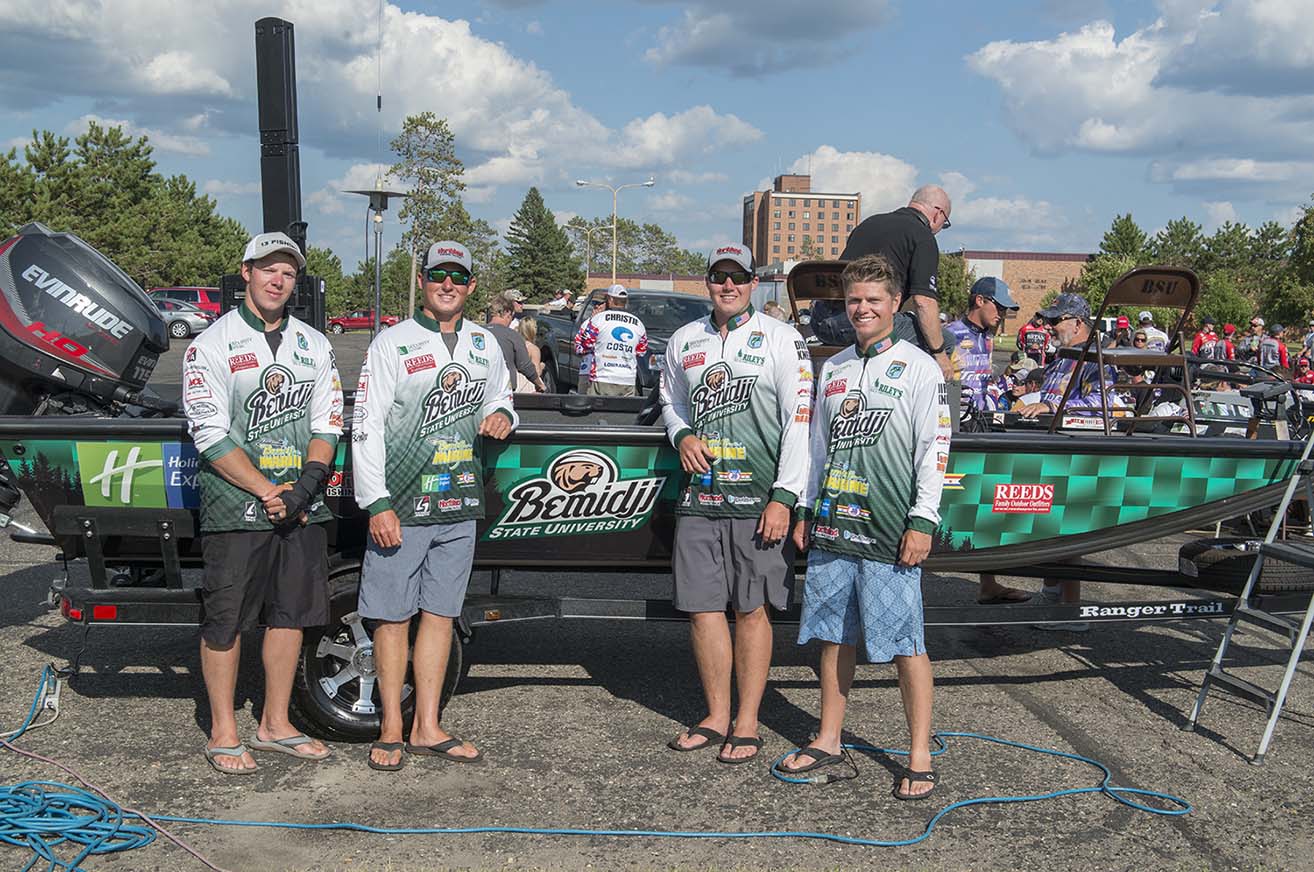 ---
What is your favorite part of being on the team?
Matt: When I joined the team as a freshman, I was able to learn so much about fishing in the Bemidji area from the older members. The camaraderie in the group is unreal. BSU is not a huge campus so you get to know everybody and build good relationships with everyone.
Nick: The camaraderie on the team is really fun. Everyone on the fishing team really knows and looks out for each other. You always know that if you have equipment failures or if your boat breaks down, somebody will be there to tow you back. We all want to help each other out.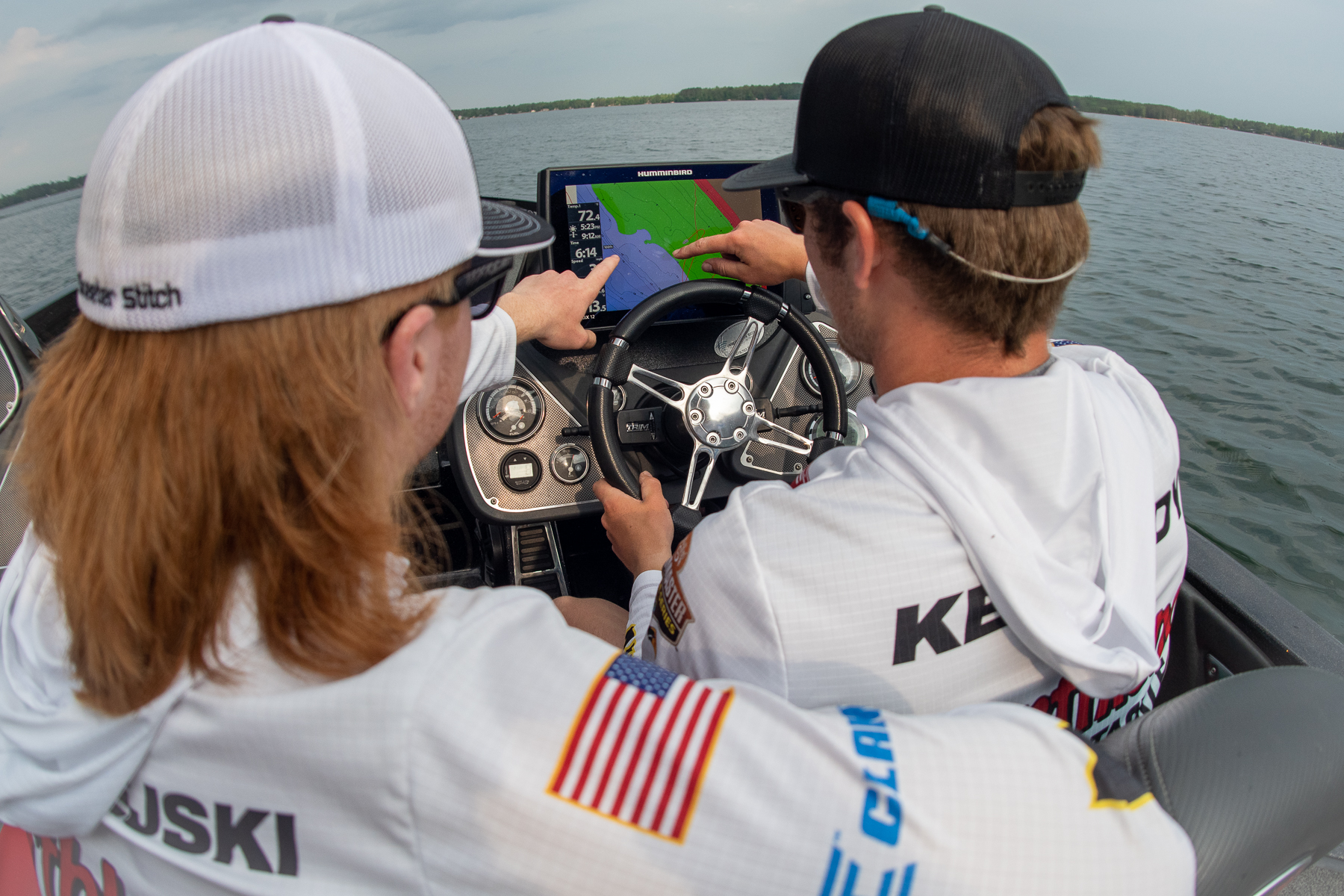 ---
How do students get involved?
Matt: We have regular meetings that we post dates and times for on our Instagram page. Our BeaverLink page and website also has contact information for the team's officers that students can use to get more information about what's going on and how to get involved.
Nick: For students who want to join the team but don't have boats or all the equipment, there is usually another member who does and is looking for a fishing partner. That way we are able to help each other out, especially freshmen.
---
Do you have a favorite professional angler?
Matt: Mine is definitely Jeff Gustafson (a professional angler from Kenora, Ontario). He's a very nice guy who will help other anglers out, but still beats them in tournaments.
Nick: I really look up to Brandon Palaniuk (a professional angler from Rathdrum, Idaho). He's a really nice, down-to-earth guy who wants to create a good image for fishing. I also look up to Seth Feider, Josh Douglas and Trevor Lo, who are all professional anglers from Minnesota.
---
What are your favorite lakes to fish?
Matt: Rainy Lake and Leech Lake
Nick: Leech Lake and Cass Lake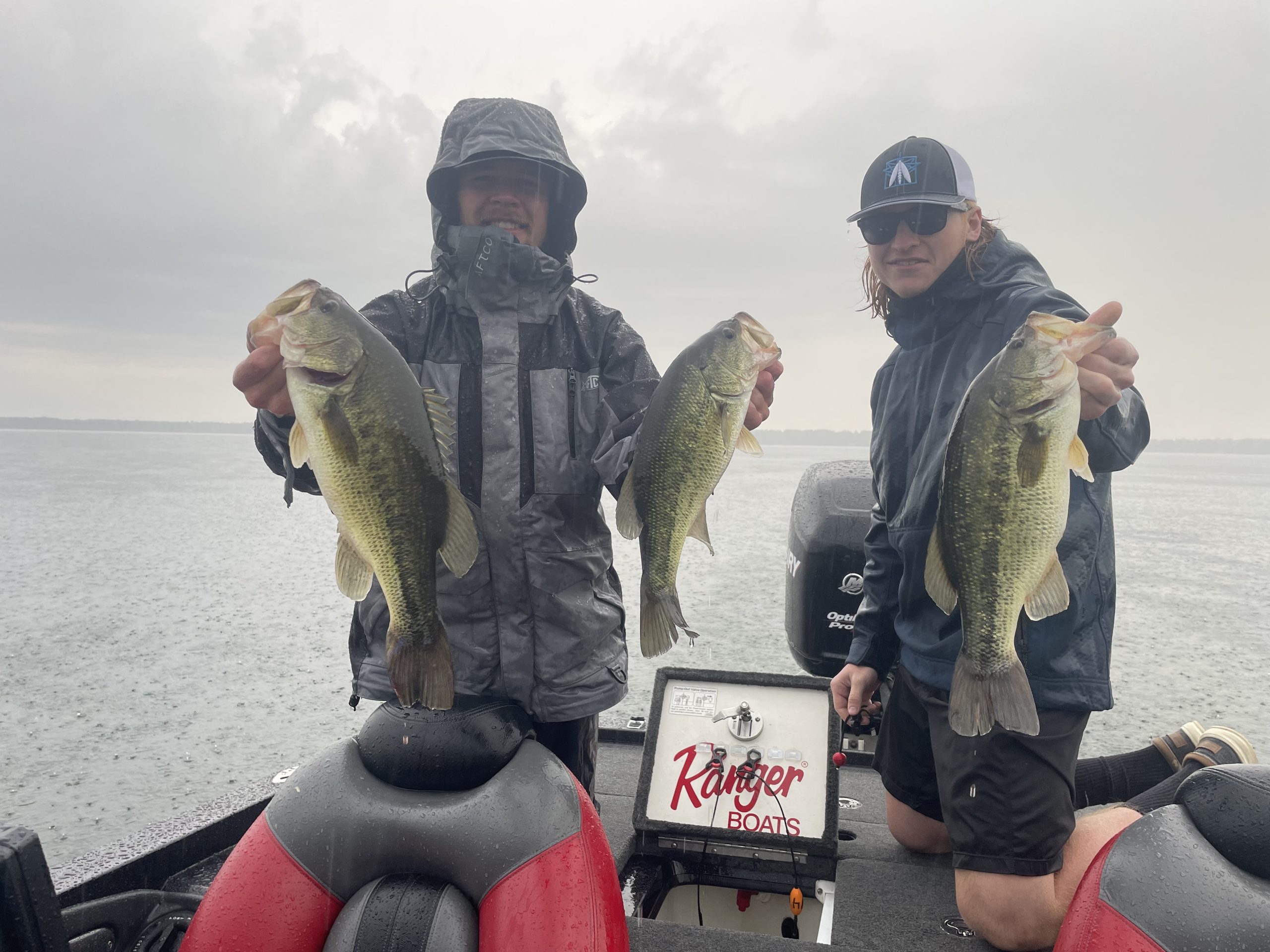 ---
What do you want to do after your time at BSU?
Matt: I hope to get a teaching job somewhere in northern Minnesota. I hope to fish as much as possible since I'll have summers off as a teacher.
Nick: I'd like to own my own business, possibly in the fishing industry. I build my own custom fishing rods and it would be a dream of mine to turn that into a business.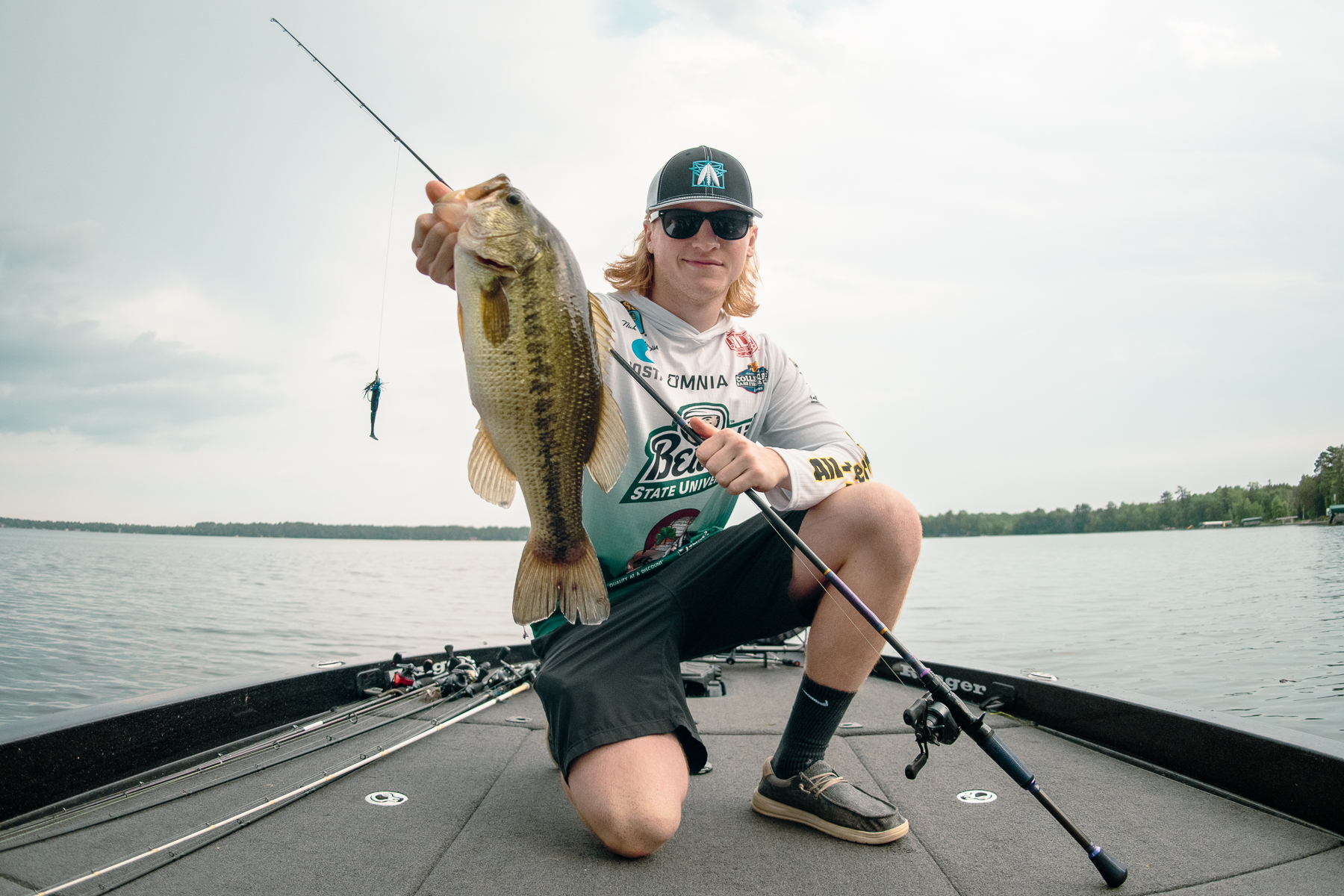 Links
BSU Bass Fishing Team on Instagram
BSU hosts Bassmaster College Series National Championships