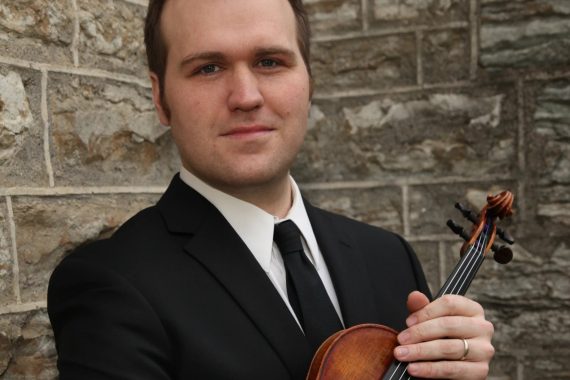 Dr. Eric Olson, assistant professor of music, was hired as concertmaster for the Bemidji Symphony Orchestra in July.
Olson also serves as executive director of the Minneapolis Pops Orchestra and has received received several performance fellowships, teaching assistantships and music grants. Olson won first prize in the Minnesota Music Teachers Association's Artistic Ambassador Competition in 2012 and 2014.
He holds violin performance degrees from Michigan State University and the University of Minnesota, a music theory degree from Michigan State University and a master of business administration from Temple University in Philadelphia.
Contact
Dr. Eric Olson, assistant professor of music
Links