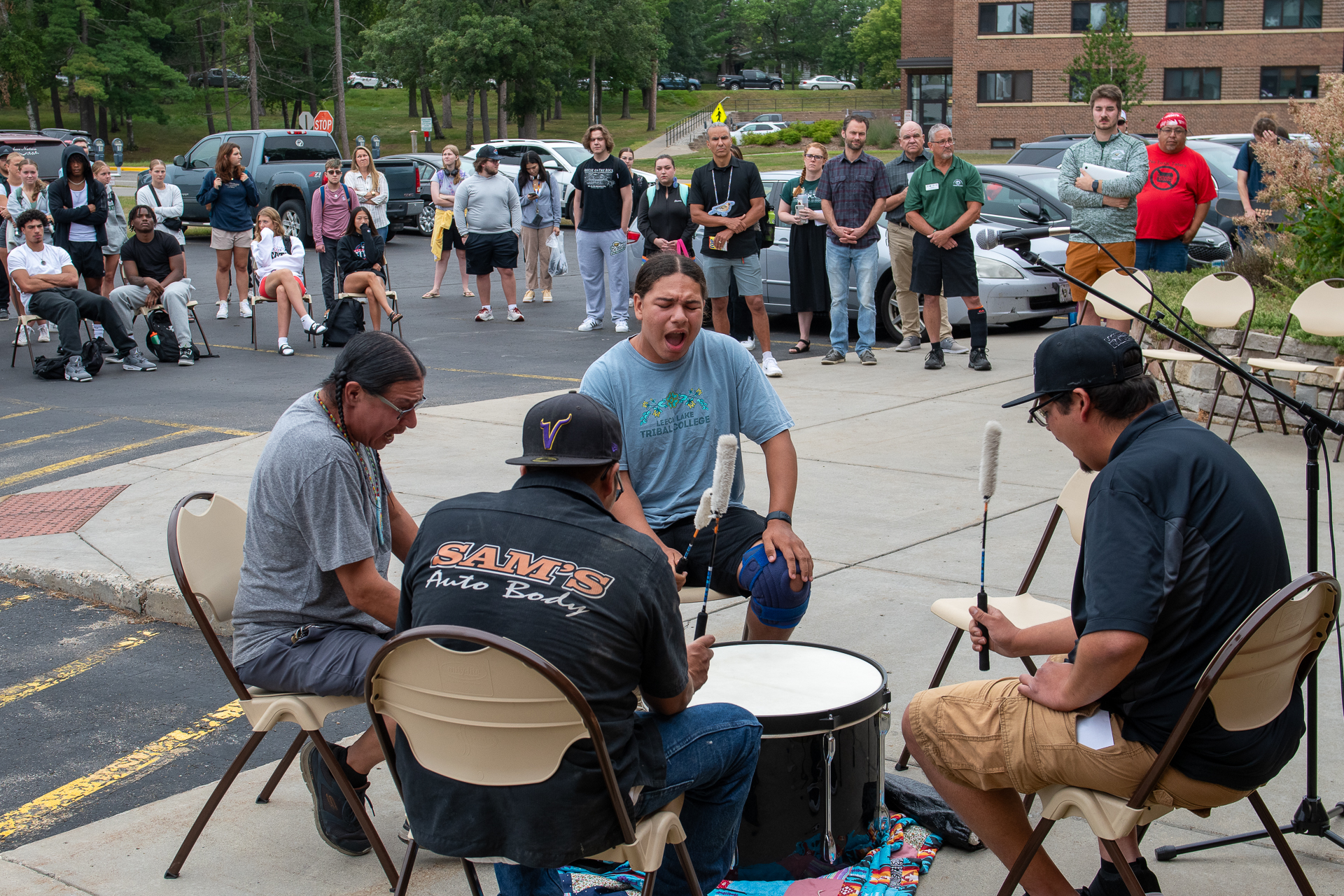 On a hazy, warm day, the Bemidji State University American Indian Resource Center welcomed over 150 BSU students, faculty and staff for the center's ceremonial Day of Welcome on Aug. 23.
The event began with a formal welcome from BSU President John Hoffman. Dr. Allen Bedford, provost and vice president for academic affairs, recited BSU's land acknowledgement in both Ojibwe and English.
Bemidji State University's Land Acknowledgement
We acknowledge that Bemidji State University is located on land and water that is the current and ancestral homeland of the Ojibwe and Dakota. We acknowledge the painful history of genocide, forced assimilation and efforts to alienate the Indigenous inhabitants from their territory here. We honor and respect the many diverse Indigenous peoples still connected to this land, retained tribal sovereignty, treaty rights and cultural resilience. Indigenous people are spiritual and physical caretakers of this land to which we all belong. Bemidji State University respects these sacred lands, stands with the community members from these Nations and will fight injustice in all its forms.
Chrissy Downwind, vice president for American Indian student success and campus diversity officer, Dr. Anton Treuer, professor of Ojibwe, and several other faculty and staff spoke to attendees about the American Indian Resource Center and the services and support it provides to BSU students. A traditional welcome song was also rendered by a local drum group.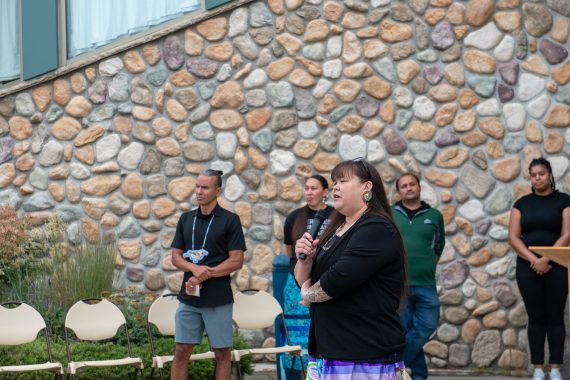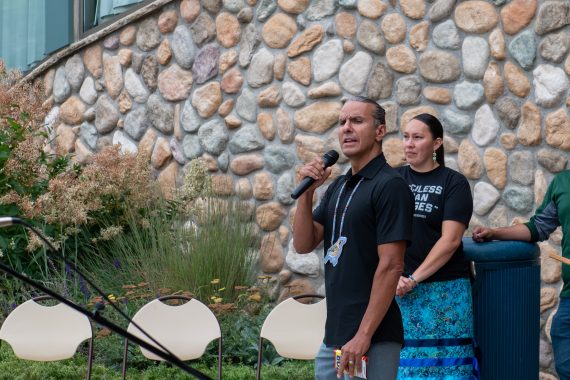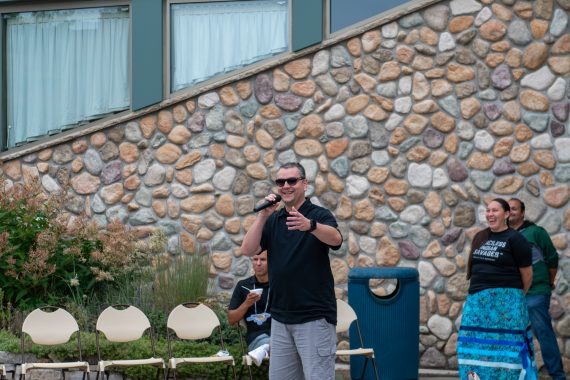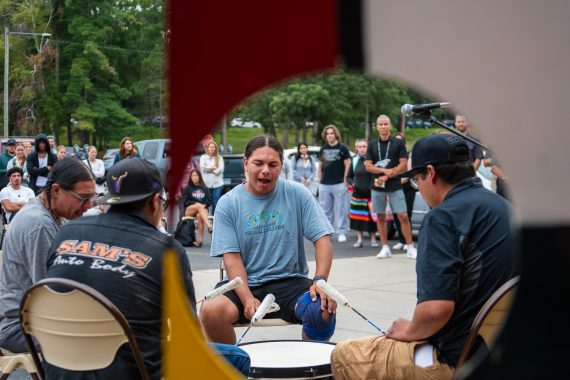 The event wrapped up with a meal of wild rice and a student resource fair in the AIRC's Great Room with several campus offices in attendance.