After working more than a decade serving students in the Bemidji School District, Ashley Jones has joined Bemidji State University's American Indian Resource Center as a student success advisor.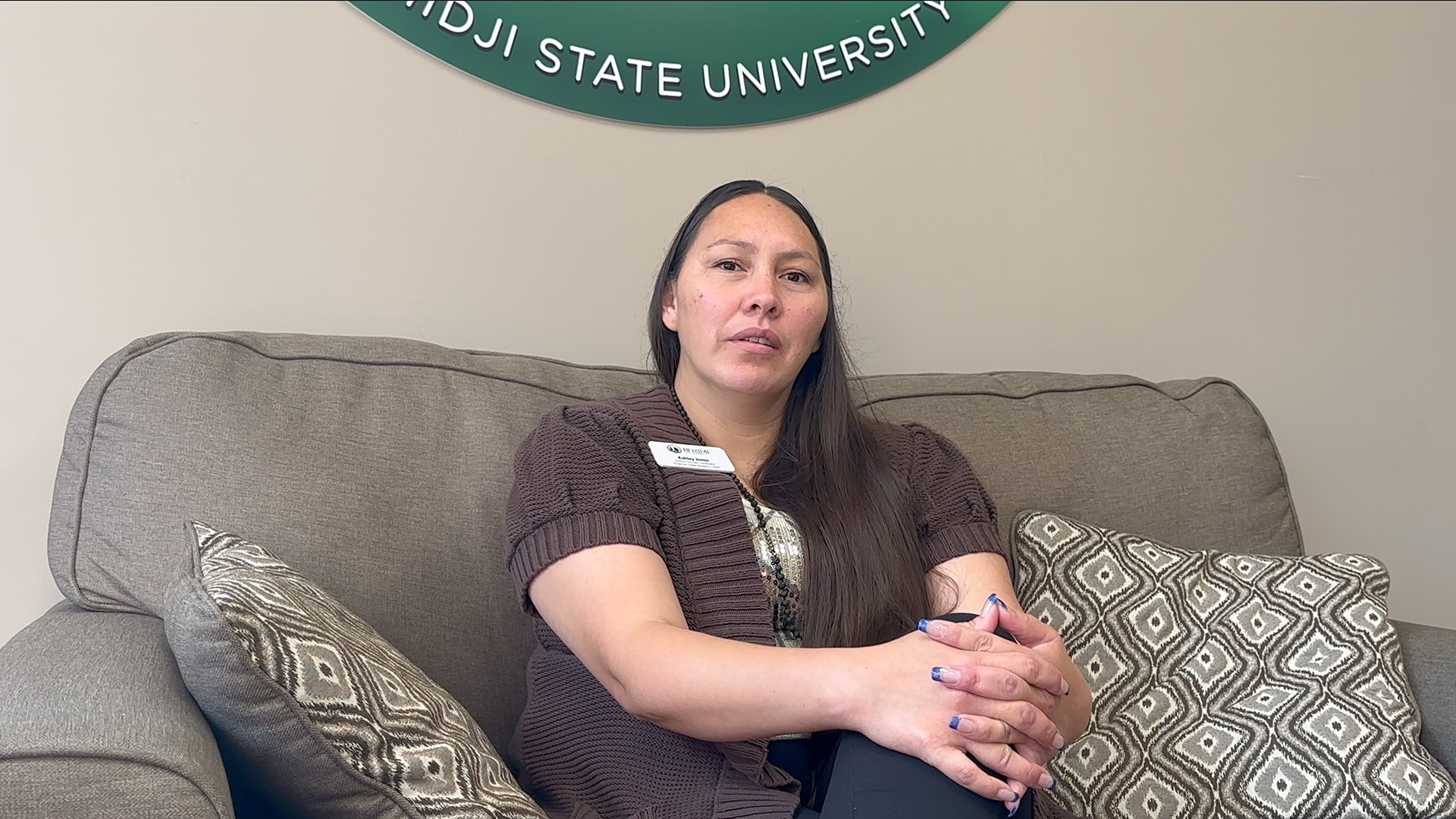 Jones has ties to both the Shoshone Paiute Tribe on the Duck Valley Indian Reservation on the Idaho-Nevada border, where she is an enrolled member, and the Oglala Sioux Tribe in Pine Ridge, South Dakota, where her mother's family is from.
"I've lived both experiences on those reservations," she said.
Her path to the AIRC began at Boise State University, where she graduated with an associate's degree in early childhood education. With dreams of becoming a nurse, she then moved to Bemidji where she enrolled in Bemidji State's nursing program and worked in the Early Childhood Center which was at the time located in Pine Hall.
"Then I started running out of financial aid, so I decided I needed to work and save up some money," she said. "I ended up going into student advocacy for Native American youth, working at the Red Lake women's shelter, Equay Wiigamig."
From there, Jones made her way to the Bemidji School District where she worked as the Indian homeschool liaison for the district's Indian Education Program before taking the opportunity to return to BSU.
"It felt like a natural road to take because I'd been working in education for so long and maybe I could do it at this level, too," she said. "Also, I felt the need to go back to school myself, so that's the plan. I've been going through some of the processes that students will be going through, which will familiarize me with it — I'll know what to do for myself, and then I can also help our students."
After starting her new role in June, Jones said she spent her time touring campus and meeting the people she's working with now that the school year has started.
"I tried to get to know people, because I saw names and emails but didn't really know faces," she said.
She also had some early opportunities to work with students over the summer as well.
"That's been fun," she said. "It was nice to see how we're able to work through a degree audit report and the other things that students need to know in order to get going."
She says she is eager to meet as many BSU students as she can and do her best to assist them.
"I may not have all the answers, but I will try to get them," she said.
Jones's position is new to BSU, added as part of an expansion to the university's American Indian Resource Center team that has been enabled by the creation of the Nisidotaading Institute. That institute, named for an Ojibwe phrase which means "having a mutual understanding," is funded by the Minnesota State system of colleges and universities. The institute will serve as a regional hub for creating and distributing professional development, training and curriculum-development resources to all Minnesota State faculty and staff. These resources will bolster campus-specific action plans meant to support Indigenous students across Minnesota State's 33 member campuses.
The institute will also develop resources to educate, mentor and support BSU faculty as they work with Bemidji State's students in the groundbreaking program of the same name — Nisidotaading. Beginning in the fall of 2024, all incoming students will participate in Nisidotaading and take a course focusing on Indigenous people or issues prior to graduation.
Courses in the program will feature analyses of the histories, cultures, languages, ways of knowing or contemporary realities of the Indigenous people of North America. They may be offered through Bemidji State's languages and Indigenous studies department or be discipline-specific courses which have been designed with a specific Indigenous focus.
The Nisidotaading program is thought to be unique amongst American higher education institutions. Similar, but not identical, programs exist in the Alaska university system and at Metropolitan State University in St. Paul. Canada's University of Winnipeg also has a similar graduation requirement.