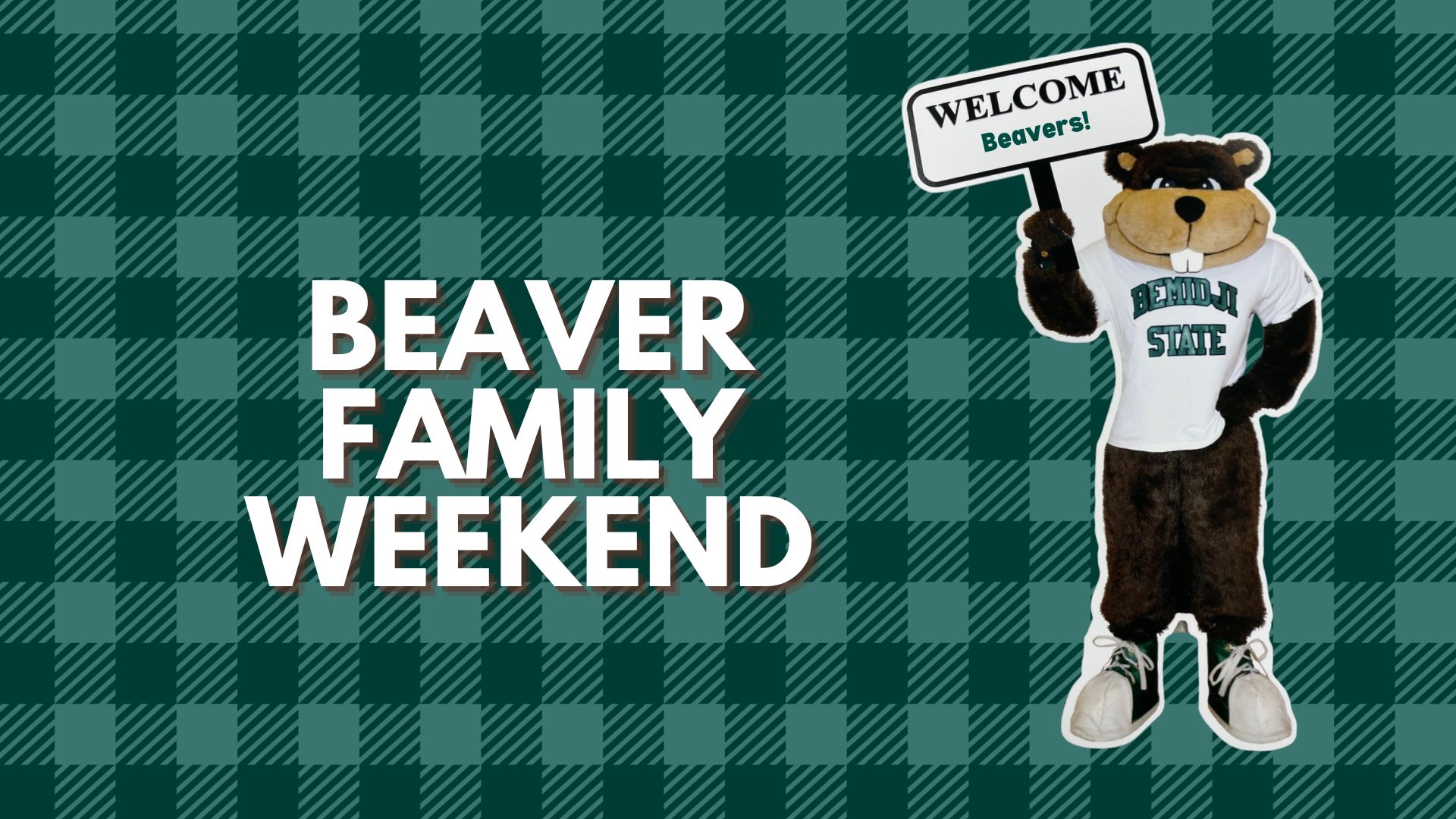 Bemidji State University's annual Beaver Family Weekend begins Sept. 15 with a variety of on-campus activities for students and their families. The weekend is a special event for families and friends of BSU students to visit campus, spend time with their students and enjoy all that Bemidji State University and the city of Bemidji has to offer.
Lodging and dining information can be found at www.visitbemidji.com
SCHEDULE OF EVENTS
FRIDAY, SEPT. 15
– Beaver Family Weekend at Gillett Wellness Center (6 a.m. – 9 p.m.)
– John Cassidy's Balloon Magic at the Beaux Arts Ballroom (7 p.m.)
---
SATURDAY, SEPT. 16
– Beaver Family Weekend at Gillett Wellness Center (9 a.m. – 9 p.m.)
– Family Weekend Brunch at Wally's in Walnut Hall (11 a.m. – 1 p.m.)
– Beaver Football vs. Winona State University at Chet Anderson Stadium (2 p.m.)
– Ice Cream Social with Residential Life at Tamarack Hall (4 p.m.)
---
SUNDAY, SEPT. 17
– Beaver Family Weekend at Gillett Wellness Center (12 p.m. – 9 p.m.)
– Beaver Soccer vs St. Cloud State at Chet Anderson Stadium (1 p.m.)
---
About John Cassidy
John Cassidy is a professional comedian, magician and balloon artist who holds several Guinness World Records® for balloon sculpting speed. His records include Most Balloon Sculptures Completed in One Hour and Most Balloon Sculptures completed in One Minute.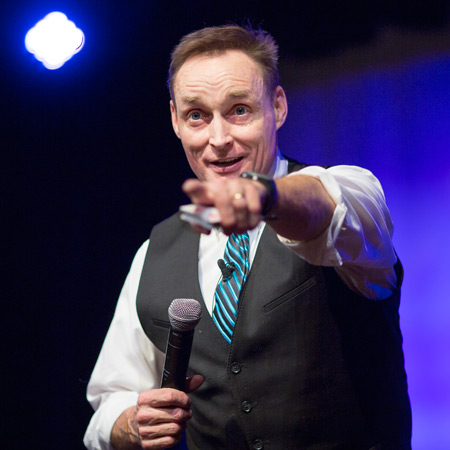 He has appeared numerous times on television as either a stand-up comedian, magician or as a Guinness Book of Records® celebrity. He has been a guest on Late Night with Conan O'Brien, Martha Stewart Living, The Weakest Link, NBC's Today Show, Live With Regis and Kelly and the Jerry Lewis MDA Telethon four times.
He has also been featured in numerous periodicals including FHM, National Geographic Kids' Magazine, Time, Better Homes and Gardens and The Philadelphia Inquirer.
Though known for his Guinness World Records®, he is sought after for his stage show which he has presented across the US and internationally, performing for family, corporate and collegiate audiences.
He is a frequent performer aboard Disney Cruise Lines and has been honored to perform at the White House five times. Other well know venues have included The Magic Castle in Hollywood, CA, Foxwoods Casino, the Golden Nugget Las Vegas, the Flamingo Las Vegas and The Comedy and Magic Club in Hermosa Beach, CA.