Two Bemidji State University music students won their categories at the Minnesota Chapter National Association of Teachers of Singing auditions, November 3–4 on the campus of Bethel University in St. Paul.
Carson Binkley and Hailee Colgrove won their respective categories. Binkley, a sophomore vocal performance major from Bemidji, won the second-year tenor-baritone-bass (TBB) category, while Colgrove, a junior music education major from Motley, won the second-year treble classical category.
In total, BSU took 17 students to the competition, under the guidance of Dr. Cory Renbarger, professor of music, and Dr. Jennifer Olson, assistant professor of music.
"The goal of going to this competition was to gain perspective and receive feedback from other vocal teachers," Renbarger said. "We had a great showing of our competitiveness in Minnesota, with six finalists in five separate categories, including two first-place finishes."
In addition to the two category winners, BSU's finalists were:
Zicheng He (sophomore, music-vocal performance, Chaska) — 2nd place, Second-year TBB Classical; Renbarger studio
Blake Staines (senior, music-vocal performance, Bemidji) — 3rd place, Fourth- and Fifth-year TBB Classical; Renbarger studio
Johanna Engman (sophomore, music-teacher certification, Manteo, N.C.) — 2nd place, First-year Treble Classical; Olson studio
"I am so impressed with the focus, dedication, and maturity of our students. BSU is fortunate to be represented by such excellent students," Olson said.
Levi Capesius, the vocal music director at Walker-Hackensack-Akeley Public Schools who studies individually with Renbarger, also placed with a third-place showing in the Advanced TBB Classical category.
"The students represented BSU once again with class and strength throughout the competition," Renbarger said. "Our students were excellent models of collegiality as they supported each other throughout the two-day event."
The National Association of Teachers of Singing celebrates the art of singing through a series of competitions and auditions designed to showcase the talented singers, performers and composers who are the rising stars in the profession. Students must study with a current member of NATS to qualify for the student auditions and are categorized by the length of time they have studied voice, their voice types and age as of September 1.
For winning their categories, Binkley and Colgrove will advance to an online preliminary round for further competition. National finals are held in conjunction with the association's 58th annual conference, scheduled for June 28–July 4 in Knoxville, Tenn.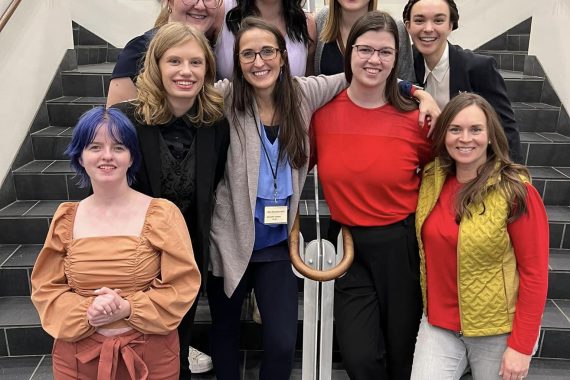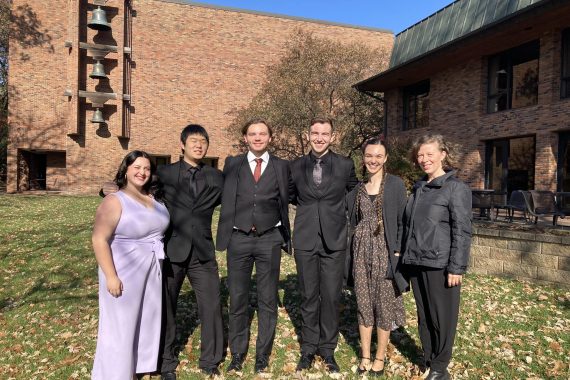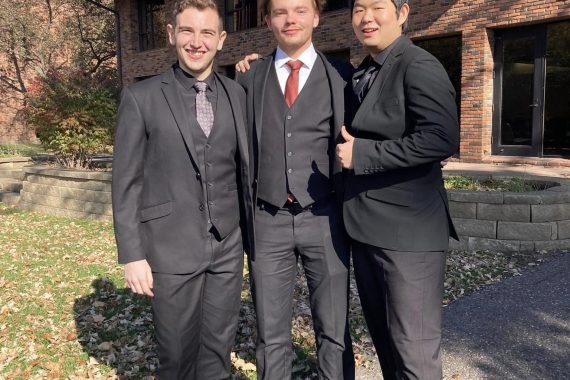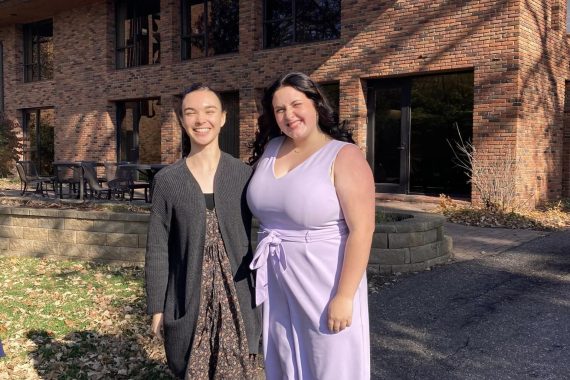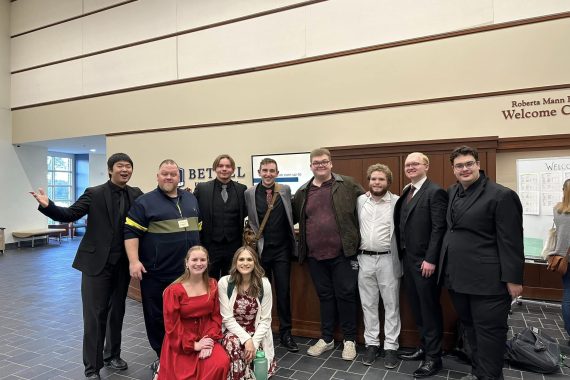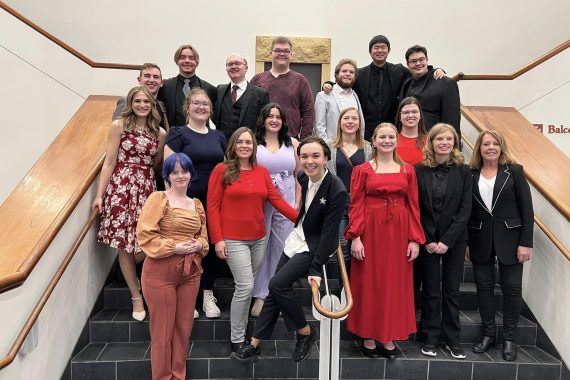 National Association of Teachers of Singing Minnesota Chapter Student Auditions
November 3-4, 2023 • Bethel University • St. Paul, Minnesota
Bemidji State University Participants
Bemidji
Helen Bartlett, freshman, music (teacher certification)
Bella Fontana, sophomore, music (vocal performance)
Megan Moen, freshman, music (vocal performance)
Tamara Moore, graduate, music (vocal performance)
Noah Olson, sophomore, music (teacher certification)
Blake Staines, senior, music (vocal performance) and psychology
Minnesota
Becida (56678) — Wyatt Parthun, sophomore, music (piano performance & pedagogy) and music (vocal performance)
Chaska (55318) — Zhicheng He, sophomore, music (vocal performance)
Grand Rapids (55744) — Elijah Lallak, freshman, music
Motley (56466) — Hailee Colgrove, junior, music (teacher certification)
Nevis (56467) — Hannah Lewis, junior, music and accounting
Puposky (56601) — Carson Binkley, sophomore, music (vocal performance)
Sebeka (56477) — Raegan Jarvi, junior, music (instrumental and vocal performance)
Wells (56097) — Merideth Klingbeil, junior, English education
Other States
Kenai, Alaska (99611) — Joshua Grosvold, freshman, music (teacher certification)
Manteo, North Carolina (27594) — Johanna Engman, sophomore, music (teacher certification)
Magnolia, Texas (77354) — Indigo Shew, freshman, music (teacher certification) and design technology (2D art)