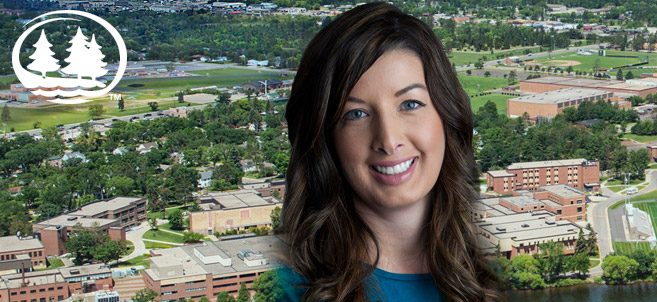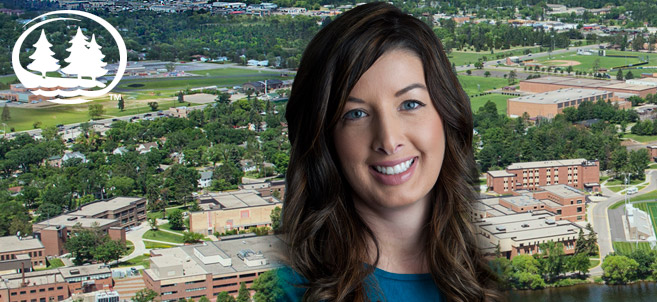 Bemidji State University's Dr. Kelly La Venture has co-authored a book calling on organizations to create more people-centered cultures, not only because of its benefits to satisfaction and productivity for employees, but also because it has been proven to improve an organization's bottom line.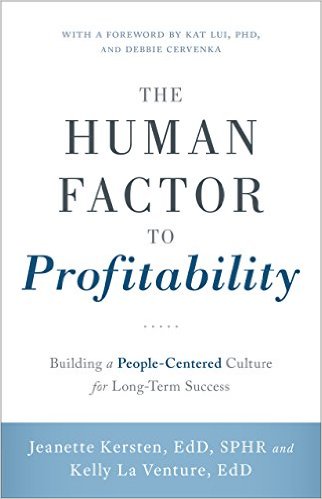 La Venture, an assistant professor of business administration and director of the university's Marketing Assistance and Research Solutions, collaborated with Dr. Jeanette Kersten, associate professor in the University of Wisconsin-Stout's Department of Operations and Management, to write "The Human Factor to Profitability: Building a People-Centered Culture for Long-Term Success."
"We're seeing a lack of civility in a lot of organizations now, because people are not seeing other people as human beings and are not appreciating them for all for the differences they have going on in their lives," she said. "I don't think to this point a lot of organizational leaders have been seeing the impact of that kind of behavior on their bottom line."
La Venture says people-centered organizations tend to have similar characteristics, primarily a high level of trust among employees and transparency in the organization's operations.
"In a people-centered culture, people are civil, there is a continued focus on the positive development of people's strengths and character, which improves the quality, productivity and service in these organizations," she said. "People in these organizations feel good about the work they are doing and the people they are working with, and they feel valued by the organization."
Those values, she said, create a culture where employees are more engaged and productive, which has effects throughout an organization's relationships with its employees, vendors and its customers.
"If we're treating our employees well, they're going to treat our customers well; if we're treating our vendors well, they're working with us, together," she said. "It's good for everybody, and I don't think it's been clear how that is tied into profitability."
She added that changing demands from employees on workplace culture and working conditions have also played a role in this shift toward people-centric organizations.
"People spend so much of their lifetime at work, they want to have fun and they want to be appreciated and be treated as human beings," she said. "People don't want to be objectified in the sense that you're referred to as 'that person… that position,' because then we smash that human aspect."
The book explores trust, leadership, organizational culture, and strategies for finding and then retaining the right employees for an organization. La Venture says the conversation about human-centered organizations is gaining increased attention across various sectors of the economy, and part of the driving force behind this change is the realization that healthier work environments can have a direct impact on a business' bottom line.
La Venture's research into human-centered workplaces stems from her college years at the University of Wisconsin-Stout, where she earned both her undergraduate and master's degrees. While working on her master's degree, she met Bob Cervenka, who in 1964 founded Phillips Plastics Corporation and developed one of the earliest philosophies on establishing positive, people-oriented corporate cultures. Through Cervenka's wife, Debbie, La Venture met Kersten, who holds an endowed chair in People Process Culture at UW-Stout funded through gifts from the Cervenkas. Kersten was seeking an update to the textbook for her People Process Culture course, which led to their collaboration on the book.
Debbie Cervenka said that Phillips Plastics defined its corporate culture as "People Process," and that culture played a critical role in the company's financial success.
"When you run your organization, valuing all people (and) respecting all people, you find that those people take ownership and pride, and the end results become meaningful," she said in the book's introduction. "Because we built the best products, our sales grew as a direct result of having people committed to the organization — people who wanted to excel and who didn't just want a job."
"The Human Factor to Profitability" is published by River Grove Books and is available at major online booksellers such as Amazon and Barnes & Noble.
Contact
Links