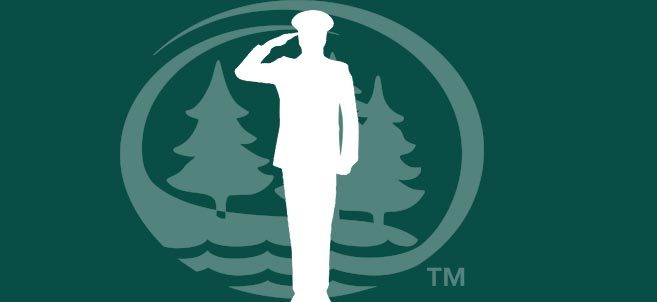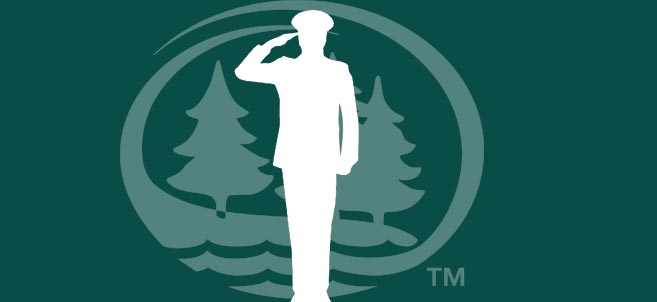 Bemidji State University is celebrating America's military veterans this Veterans Day with free access to the Gillett Wellness Center and special Beaver Athletic ticket offers for all active duty and veteran members of the military and their families.
On Veterans Day, Nov. 11, The Gillett Wellness Center is providing free access to all veterans, active duty service members and their families. All center facilities and services, including the indoor pool and fitness classes in the center's dance studio, are included. The center is open from 5:45 a.m. until 9 p.m. and no military identification is required to take advantage of this event.
Beaver Athletics is offering free admission to veterans and active duty service members at home games on Nov. 12 and Nov. 18. Service members will be admitted free with a guest to BSU home football, women's hockey and women's basketball games on Nov. 12 and to the men's basketball game on Nov. 18. Service members also can take advantage of a buy one, get one free ticket offer for BSU's home men's hockey game against Northern Michigan on Nov. 18.
"I appreciate the message expressed through these special offers," said Dr. Faith C. Hensrud, president of Bemidji State University and Northwest Technical College. "As we look ahead to Veterans Day 2017, I hope we can continue to express our thanks in such ways, while also planning one or more campus events that bring us together to honor those who serve and have served in our nation's armed forces."
Hensrud is a veteran herself, having served in the U.S. Army on active duty with the 24th Transportation Battalion at Ft. Eustis, Va., from 1986-89 and as a member of the U.S. Army Reserve from 1989-2000 before retiring with the rank of captain.
Links