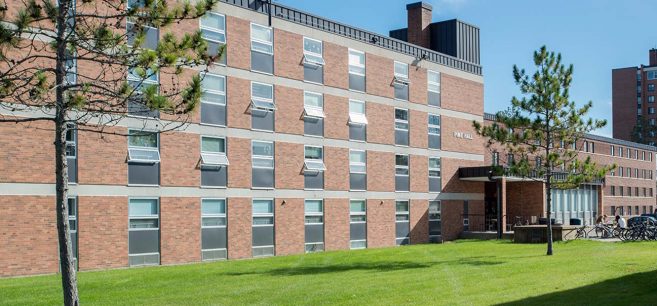 By reducing its electricity usage by 12.5% in the month of February, students living in Bemidji State University's Pine Hall have won the university's annual "Do it in the Dark" energy challenge.
Oak Hall came in second with a 5% decrease, Tamarack Hall was third with a 4% decrease and Linden Hall was fourth with a 3% decrease. Birch and Cedar halls also participated in the competition and fifth and sixth, respectively.
Each year, residents in BSU's Oak, Pine, Cedar, Tamarack, Birch and Linden halls compete to see which hall can conserve the most energy throughout the month of February. This year, 130 students formally signed up for the competition, which awards a pizza party to all residents of the winning hall.
Competitors marked their doors with small signs and were asked to be mindful of their energy usage and take advantage of opportunities to conserve – such as not using a room light when the sun is out, or unplugging any unnecessary electronics while students are asleep or not using the devices.
BSU's Students for the Environment club collaborated with BSU's physical plant to take weekly electricity readings for each participating hall. Two readings at the end of January established a baseline for each participating hall, with weekly readings throughout February for the competition. After the contest, two readings are taken in early March to determine if the contest leads to continued efforts to conserve energy in the participating buildings.
"All we hope for in the results is that there is some sort of decrease in electricity usage, no matter how small," said Caitlin McClellan, a senior majoring in environmental studies from St. Paul, Minn. and Students for the Environment club secretary.
Contact
Links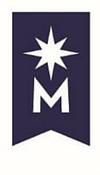 Bemidji State University, located in northern Minnesota's lake district, occupies a wooded campus along the shore of Lake Bemidji. A member of the colleges and universities of Minnesota State, Bemidji State offers more than 80 undergraduate majors and 11 graduate degrees encompassing arts, sciences and select professional programs. Bemidji State has an enrollment of more than 5,100 students and a faculty and staff of more than 550. University signature themes include environmental stewardship, civic engagement and global and multi-cultural understanding.
2017-B-L-064