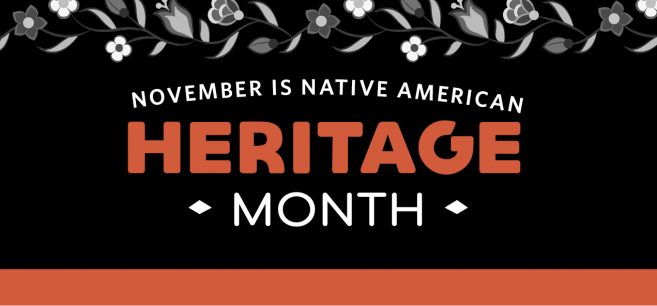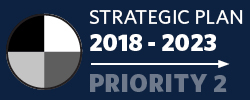 Throughout the month of November, faculty, staff and students at Bemidji State University will join together to pay tribute to the rich ancestry and traditions of Native Americans during National Native American Heritage Month. Bemidji, named after the Ojibwe word meaning "Lake that traverses another body of water" is fortunate to experience a dynamic local culture and history, located between the three largest American Indian Nations in Minnesota – Leech Lake, Red Lake and White Earth.
Bemidji State is home to American Indian students from across Minnesota and its neighboring states, as well as from New York, North Carolina, Pennsylvania, Idaho and Canada. The month-long celebration is a time to recognize the rich and diverse cultures, traditions and histories of Native American people and to acknowledge the important contributions they have made and continue to make in our current world.
National Native American Heritage Month is also an opportune time to educate others about the unique political distinction of tribal nations, to raise a general awareness about the challenges Native people have faced both historically and in the present and the ways in which they have worked to conquer these challenges.
Contact:
Bill Blackwell Jr., executive director of the American Indian Resource Center (AIRC), Bemidji State University, airc@bemidjistate.edu, (218) 755-2032
Links:
Bemidji State American Indian Resource Center
Native American Heritage Month
Schedule of Events:
6-8 p.m. Nov. 1 – "Integrating Culture and Language into Curriculum," Mr. Ricky White, superintendent of The Circle of Life Academy (COLA) on the White Earth Nation, AIRC.
4-6 p.m. Nov. 2 – 4th Annual Council of Indian Students Feast for the Homeless, AIRC.
6-8 p.m. every Wednesday until Dec. 12 – Ojibwemowin: Ojibwe Language Table, AIRC.
11:30a.m.-1 p.m. Nov. 8 – First generation college student day, Upper Lakeside lounge.
6-8 p.m. Nov. 8 – Colin Cash presentation about recovery, AIRC.
5 p.m. Nov. 9 & 10 – Traditional Native American moccasin making class, Niganawenimaanaaig program, AIRC.
5 p.m. Nov. 13 & 20 – Traditional Native American Beading class, Niganawenimaanaaig program, AIRC.
---

Bemidji State University, located amid the lakes and forests of northern Minnesota, occupies a wooded campus along the shore of Lake Bemidji. Enrolling more than 5,100 students, Bemidji State offers more than 80 undergraduate majors and eight graduate degrees encompassing arts, sciences and select professional programs. BSU is a member of the Minnesota State system of colleges and universities and has a faculty and staff of more than 550. The university's Shared Fundamental Values include environmental stewardship, civic engagement and international and multicultural understanding. For more, visit bemidjistate.edu or find us at BemidjiState on most of your favorite social media networks.
2019-B-053