A Gathering Place
Endazhi-mawanji'iding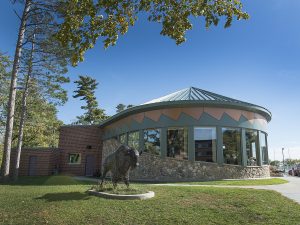 Enter the American Indian Resource Center (AIRC) and surround yourself with an environment steeped in cultural heritage and tradition – a gathering place that honors the past and helps shape the future.
Centrally located between three of Minnesota's largest reservations, the AIRC is a place to come together and learn.
If you are an American Indian student, you can turn to us for support as you strive to achieve your goals and realize your dreams. If you're a community member, whether nearby or across the globe, you're invited to contact us, come visit, and participate in the cultural interaction and enrichment opportunities offered here.
Welcome
Biindigen