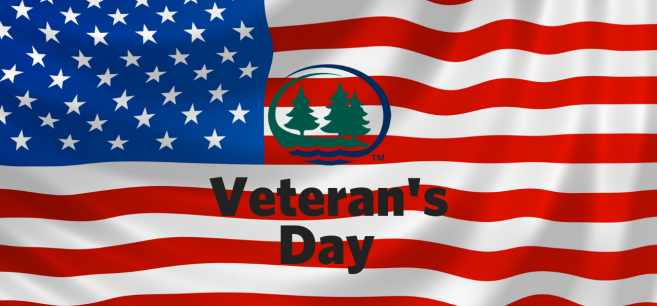 Bemidji State University will recognize those who have served the United States of America in uniform as members of the armed forces with a series of events following Veteran's Day.
Veteran students can pick up meal tickets, valued at $10, at any of the Bemidji State or Northwest Technical College dining locations from Nov. 7 – 15.
A "Missing Man" table will be on display in the Lakeside dining area of the lower Hobson Memorial Union and Wally's Dining Center located at BSU, as well as the Grant Avenue Cafe at NTC throughout the week. The table will commemorate soldiers who went missing in action during deployments and did not return home. A recognition ceremony for the Missing Man table will be held Nov. 8 at noon.
Poppies will also be available for purchase in the Lakeside dining area to support disabled veterans.
Monday, Nov. 12
Veteran's Day observed. BSU will be closed in observance of the holiday.
Tuesday, Nov. 13
12 p.m. – BSU and the Bemidji American Legion will host a presentation of colors and flag-raising ceremony at the university's flagpoles by Deputy Hall.
Wednesday, Nov. 14
12 p.m. – "Missing Man Recognition Ceremony" at the Lakeside dining area in Hobson Memorial Union.
Thursday, Nov. 15
11 a.m. – 1 p.m. – Veteran's Assistance Center open house in Decker Hall 102.
The Veteran's Assistance Center is a place designed to help navigate current and prospecting students with the processes often required to utilize the benefits you've earned. They help current military members, veterans and their family members with education benefits. The center staff can help determine whether students are eligible for the GIBILL®, scholarships, disability services, personal counseling, tutoring, financial aid and other college-related services. They can also provide assistance to your family.
Contact
Links
2019-B-000
Bemidji State University, located amid the lakes and forests of northern Minnesota, occupies a wooded campus along the shore of Lake Bemidji. Enrolling more than 5,100 students, Bemidji State offers more than 80 undergraduate majors and eight graduate degrees encompassing arts, sciences and select professional programs. BSU is a member of the Minnesota State system of colleges and universities and has a faculty and staff of more than 550. The university's Shared Fundamental Values include environmental stewardship, civic engagement and international and multicultural understanding. For more, visit bemidjistate.edu or find us at BemidjiState on most of your favorite social media networks.