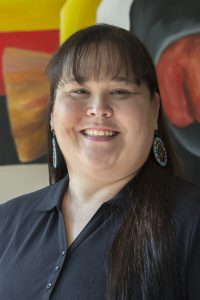 Chrissy Koch has been named the new outreach specialist for the American Indian Resource Center at Bemidji State University. A 2002 graduate of BSU, Koch was part of the committee that advocated for the AIRC to be built in 2003.
"Coming back to BSU as a staff member for me is huge because I'm able to come full circle. I started here as a student where I struggled with many of the things our current students are struggling with," she said. "The center was in the basement of Sanford Hall then and now, to see how it's grown and what it's done for our students and community is amazing. I've always wanted to come back and return the gift I've been given."
As a student she was also an active member of the Council for Indian Students where she served as the secretary treasurer, helped plan the annual powwow and held fundraisers. Koch, who identifies as Ojibwe and Lakota, also found this to be a good avenue to celebrate her American Indian culture.
As she comes full circle as outreach specialist at the AIRC, she hopes to draw on her own experiences as a student, her heritage, and her strong community connections to recruit students to BSU. After teaching cultural education at the Bug-O-Nay-Ge-Shig School, and most recently serving as the home/school liaison for Bemidji Area Schools, Koch has built connections with high schools and other colleges in the region.
In her role, a brand new position at the AIRC, Koch will work to bring American Indian student groups to campus, guide them through the application process, and spend at least one day a month at BSU's partner tribal colleges – Red Lake Nation College, White Earth Tribal and Community College, Leech Lake Tribal College and Fon Du Lac Tribal and Community College.
"The Outreach Specialist position increases the capacity of the AIRC significantly," Bill Blackwell Jr., executive director of the American Indian Resource Center, said. "Our goal has been, and continues to be, to become a destination university for American Indian students. The addition of Chrissy to our staff will allow us to recruit, host, and ultimately enroll American Indian students in a more efficient way."
Koch has a bachelor's degree in Indian Studies from BSU, a master's degree in educational leadership from St. Mary's University of Minnesota and is currently enrolled in a doctorate of education program with an emphasis in leadership and management at Capella University.
Koch will start at the AIRC on July 22.
Contact
Links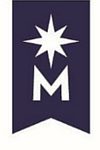 Bemidji State University, located amid the lakes and forests of northern Minnesota, occupies a wooded campus along the shore of Lake Bemidji. Enrolling more than 5,100 students, Bemidji State offers more than 80 undergraduate majors and eight graduate degrees encompassing arts, sciences and select professional programs. BSU is a member of the Minnesota State system of colleges and universities and has a faculty and staff of more than 550. The university's Shared Fundamental Values include environmental stewardship, civic engagement and international and multicultural understanding. For more, visit bemidjistate.edu or find us at BemidjiState on most of your favorite social media networks.
---
2020-B-008