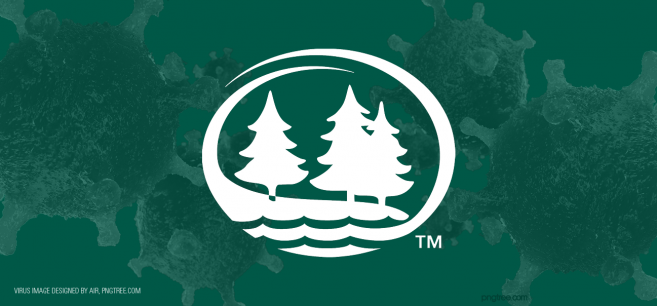 Bemidji State University hosted a student forum via Zoom on July 9 to answer questions and give students the latest updates on fall semester.
President Hensrud opened the forum with well-wishes and a reminder of the university's goals during this time: to safeguard the health, safety and welfare of students, faculty and staff and to enable students to progress their educational goals throughout these changes.
An academic update was given from Dr. Allen Bedford, provost and vice president for academic affairs, in which students were directed on how to check the delivery methods of their courses.
Travis Greene, associate vice president for student life and success, addressed the concerns brought by changes in Immigration and Customs Enforcement's Student and Exchange Visitor Program and ensured students that a plan is in place to allow international students to remain enrolled at BSU.
Greene also discussed student fees, reminding students that a tuition freeze is in place and a 3% increase will be put in place for the spring 2021 semester. Additionally, he discussed the changes in requirements for residence halls in which incoming students are not required to stay in the dorms this year.
The forum ended with a Q&A to address additional concerns. An updated version of the FAQ that includes questions from last night's forum can be found here.
Students are encouraged to continue checking their emails for updates on the fall semester. The replay of the BSU Campus Zoom Forum is now available. Visit the Campus Forums page for the link; MyBSU login required.
Contact
Links
2021-B-002
Bemidji State University, located amid the lakes and forests of northern Minnesota, occupies a wooded campus along the shore of Lake Bemidji. Enrolling around 5,000 students, Bemidji State offers 70 undergraduate areas of study and eight graduate degrees encompassing arts, sciences and select pre-professional programs. At Bemidji State University, we educate people to lead inspired lives. BSU's Shared Fundamental Values include civic engagement and leadership, international and multicultural understanding, belief in the power of liberal arts, and environmental stewardship. BSU is a Minnesota State university. For more, visit bemidjistate.edu or find us at BemidjiState on your favorite social media networks.