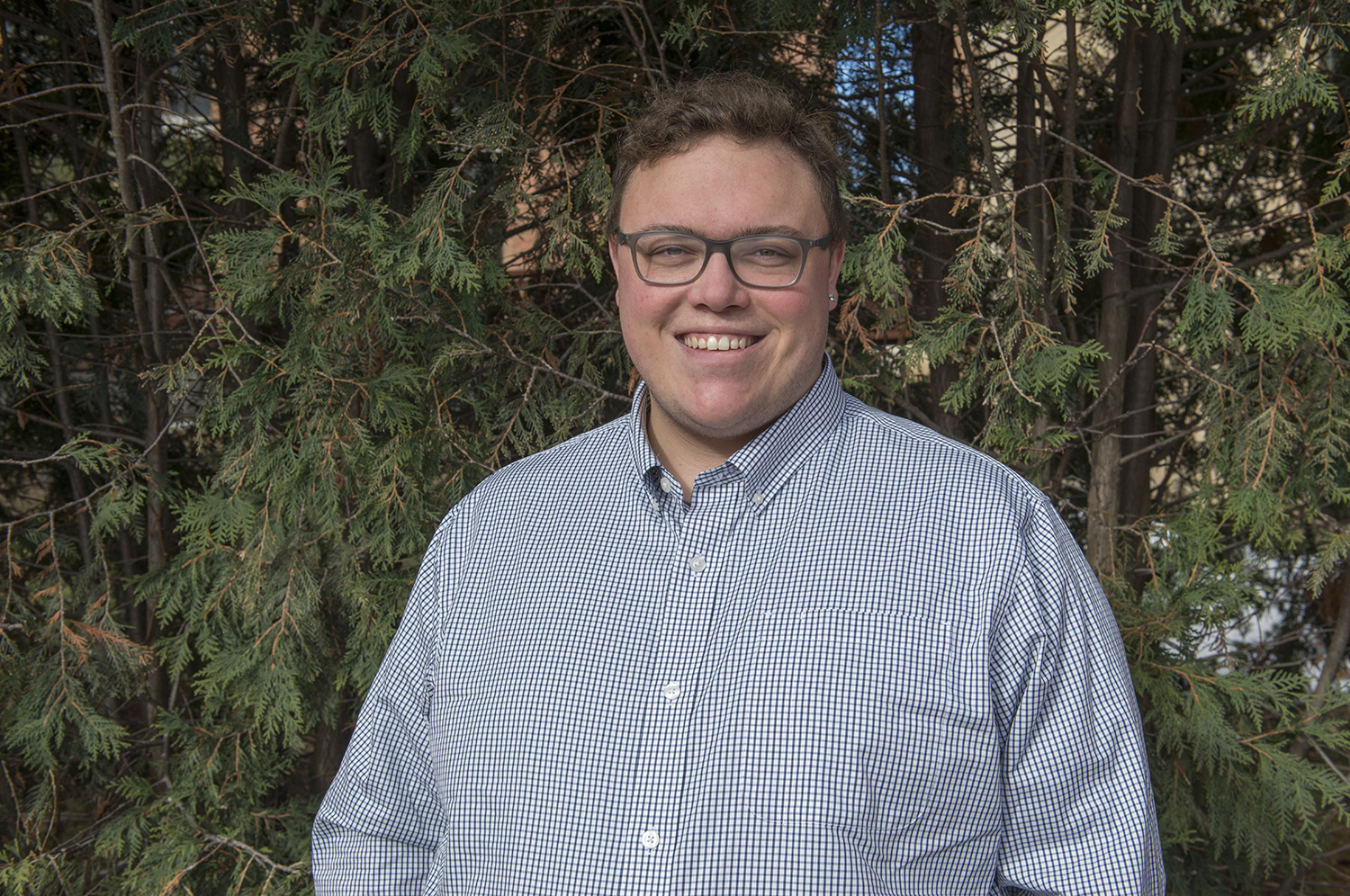 Bemidji State University welcomes Minnesota GreenCorps member Andrew Miller as part of the university's ongoing climate resilience planning efforts. Miller will assist in the process of rewriting BSU's Climate Action Plan.
To develop a Campus & Community Resilience Plan and updated Climate Action Plan, Bemidji State has partnered with Precipitate, a Minneapolis-based architecture planning and research firm, but identified a need for additional support as well. To fulfill this need, Bemidji State applied to become a Minnesota GreenCorps host site in March 2020.
"Assessing and developing a campus-community resilience plan will require community outreach and stakeholder engagement, for which we felt a GreenCorps member would be well suited," Jordan Lutz, sustainability project manager, said.
Hailing from La Crosse, Wisconsin, Miller's Climate Action Plan duties include community outreach to expand BSU's resiliency efforts, organics recycling and waste reduction. He will also work on a campaign to reduce the use and subsequent disposal of single-use plastics.
Green Corps strives to train organizers, provide field support for today's critical environmental campaigns and graduate activists who possess the skills, temperament and commitment to fight environmental battles.
"I really enjoy building relationships and community with others and I am very passionate about the environment," Miller said. "We want to encourage students to think about how they can reduce waste in their daily lives and work together as a community to achieve our common goal of reducing waste."
Miller holds degrees in environmental studies and geographic information systems, and an education minor from the University of St. Thomas in St. Paul, Minnesota. His appointment as Bemidji State's Minnesota GreenCorps member extends through Aug. 2021.
Contact
Jordan Lutz, sustainability project manager; (218) 755-2979, jordan.lutz@bemidjistate.edu
Erika Bailey-Johnson, sustainability director; (218) 755-2560, erika.bailey-johnson@bemidjistate.edu
Links
2021-B-061