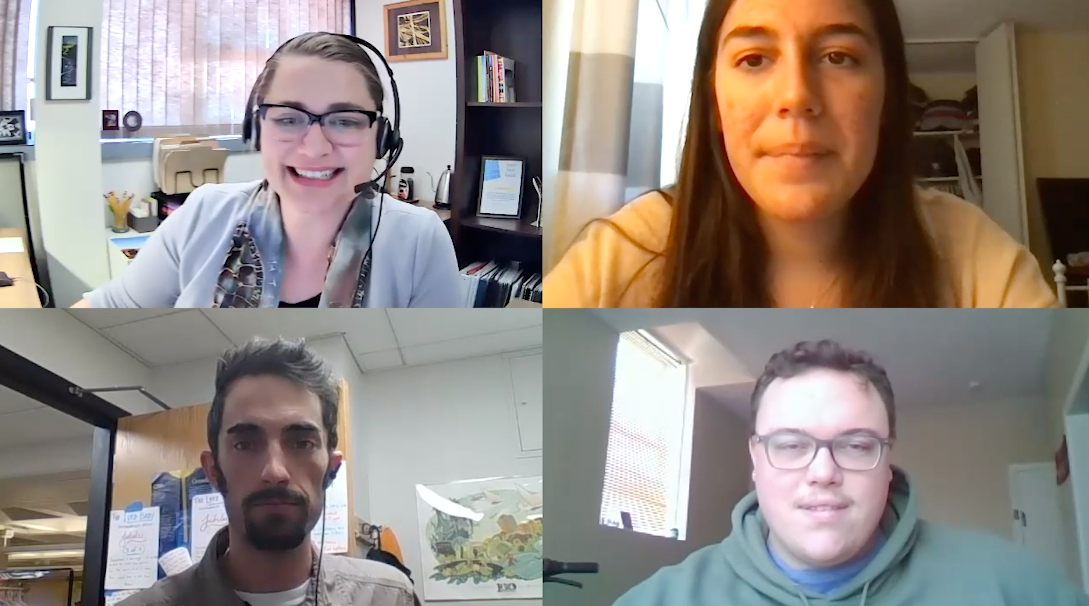 Bemidji State University's Dr. Anna Carlson, assistant professor of environmental science, Jordan Lutz, sustainability project manager and Andrew Miller, Minnesota GreenCorps member, will continue the 2020-2021 Honors Program Lecture Series with a lecture titled "Building Community Resilience: Leveraging Nvivo Software to Manage Diverse Qualitative Data." The lecture will reflect on the significance of categorizing data and studying important relationships that impact community resilience. The lecture will be held on April 1 at 6 p.m. over Zoom.
In April 2019, BSU President Faith C. Hensrud reaffirmed the university's long-standing leadership in campus sustainability by signing the Second Nature Climate Commitment. In signing the commitment, Hensrud pledged that Bemidji State would adapt to a changing environment by integrating carbon-usage goals and climate resilience work into its long-term planning initiatives.
Carlson, Lutz and Miller represent Bemidji State University's resilience planning team tasked with developing a Campus & Community Resilience Plan and updated Climate Action Plan. Their work began in July 2020 with a data-gathering and assessment process, followed by campus tours with BSU's longstanding Environmental Advisory Committee and community outreach initiatives.
The Honors Council Lecture Series is hosted by the Bemidji State Honors Council, the advisory group to BSU's honors program. It is composed of 12 faculty members representing each of the university's colleges. Student representatives are also elected to the council by their cohorts for one-year terms. All lectures are open free to the public.
Contact:
Link:
2021-B-142