Bemidji State University's multi-year project to design and build a tiny house is finished. Now, the university is gearing up to find this eco-friendly, student-built house's forever home.
The project started in Fall 2017 when students in Bemidji State's School of Technology, Art and Design developed tiny house design concepts in the university's in Building Systems course. After surveying BSU alumni to gather feedback on amenities, construction under the guidance of Tim Brockman, professor of technology, art and design.
Though the build was primarily overseen by professors in the TAD School, the department joined forces with many departments across campus including Bemidji State's Sustainability Office that was consulted regularly to ensure that the final product and building process were environmentally friendly. The school also welcomed more than 20 industry partners to see the project to completion.
Among the tiny house's many notable features are energy-efficient windows and structural insulated panels that will reduce utility bills and rooftop solar panels for off-the-grid living. However, the tiny house also has the capability to connect to grid power when necessary.
Now, the 206 square foot tiny house will be offered for sale to the public using a sealed bid process starting at $50,000 which will cover the university's $25,000 of direct expenses and $43,000 of in-kind donations. The sale will also sponsor a Bemidji State University student endowment fund.
All bids must include $5,000 in earnest funds and will be accepted on a rolling basis beginning August 9 with the highest bids posted at www.TADTinyHouse.com every Friday. The winning bid will be announced on August 24. Bids should be mailed in a sealed envelope marked "2021 BSU Tiny House Bid" addressed to:
Bemidji State University
Attn: Ronald Beckstrom, director of business services, #5
1500 Birchmont Dr. NE
Bemidji, MN 56601
Bids may also be delivered in person to Ronald Beckstrom, Deputy Hall 201A, on the Bemidji State campus, during regular business hours; Monday-Friday, 8 a.m. to 4:30 p.m.
The TAD School hopes this project will set the stage for an annual tiny house program that will provide its students a hands-on, collaborative and co-curricular learning experience.
Tiny House Specifications & Amenities
The BSU tiny house's interior main floor is 172.5 square feet (7.5' x 23') with a loft of 33.68 square feet (50" x 97") for a total of 206.18 square feet of living space.
Floor – 4.5" treated Structural Insulated Panel from Extreme Technologies (R16 insulation).
Walls – 4.5" Structural Insulated Panel from Extreme Technologies (R16 insulation).
Roof – 8" Structural Insulated Panel from Extreme Technologies (R32 insulation).
Wall – 1/2" sheetrock.
Ceiling and wall pine 1 x 6, tongue and groove planks with white-wash stain & polyurethane finish.
Luxury vinyl plank flooring.
Three-quarter bathroom with 32" Stylemate Neo Angle shower enclosure, ProFlo flush toilet prewired for an optional composting toilet and full-height storage cabinets.
EZ Tankless LP gas water heater; requires 2 "D" cell batteries (included).
Hookups for washer/dryer.
Atwood LP gas range and slide-in cooktop.
Norcold gas/electric refrigerator.
Daikin split air conditioner/heater.
Two twenty-pound LP gas tanks with a regulator.
Full-height kitchen cabinets.
Granite countertops.
Full-size sleeper sofa and custom loft mattress.
Cedar beveled siding and black Pro Panel II Steel Siding.
Marvin Integrity Ultrex windows and patio door with ebony exterior and stone white interior (screens included).
Black Pro Panel II Steel gable roof.
120-volt and 12-volt outlets and switches.
USB charging and data/communication outlets.
LED ceiling light fixtures 12V & 120V.
Ceiling fan 12V.
Exhaust fan and light in kitchen 12V.
Safe-T-Alert (RV) combination carbon monoxide and gas detector
Kidde Intelligent Alarm combination smoke and carbon monoxide alarm.
Tri-Metric battery monitor.
Two Backwoods Solar photovoltaic panels 250W each.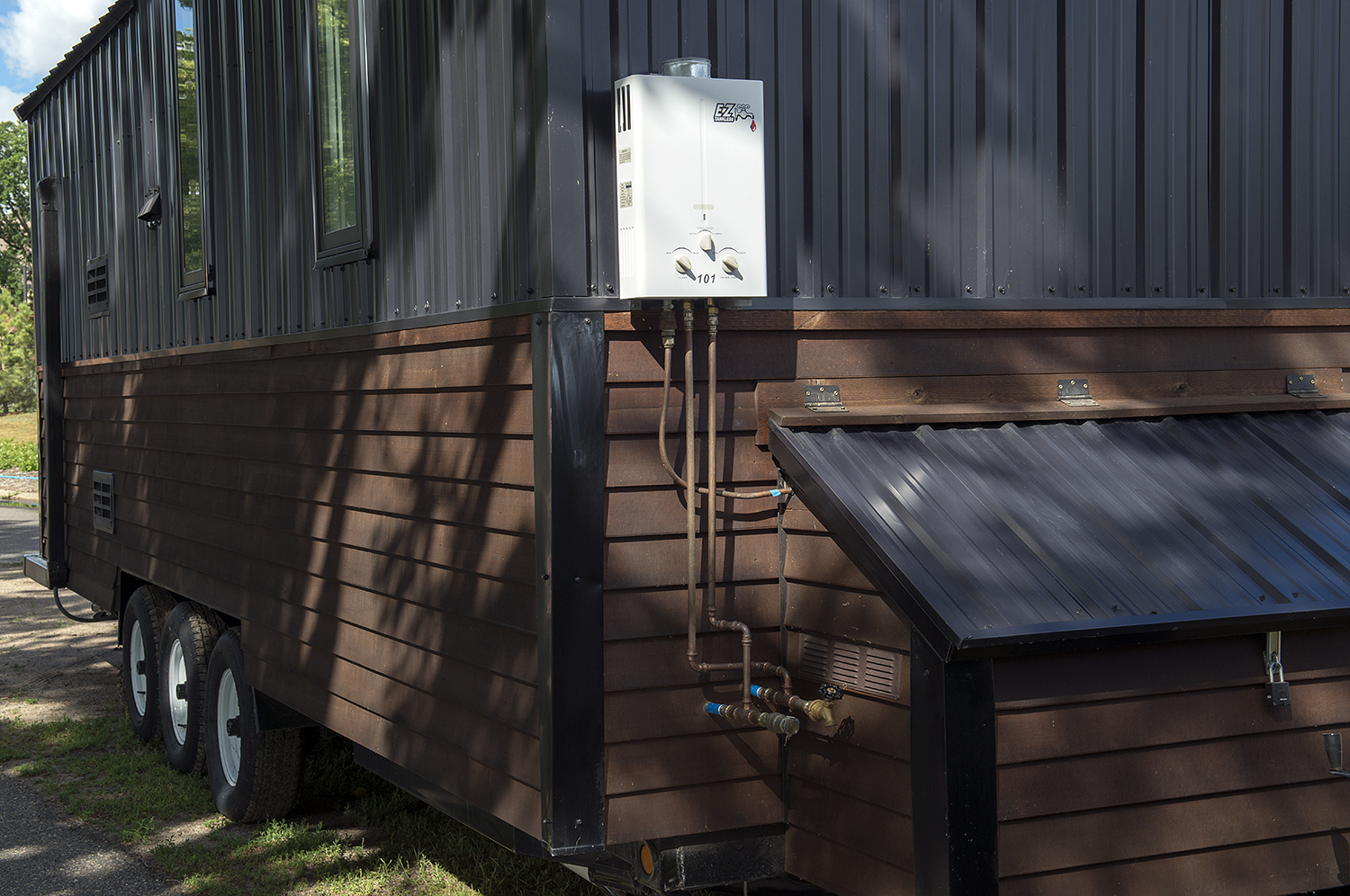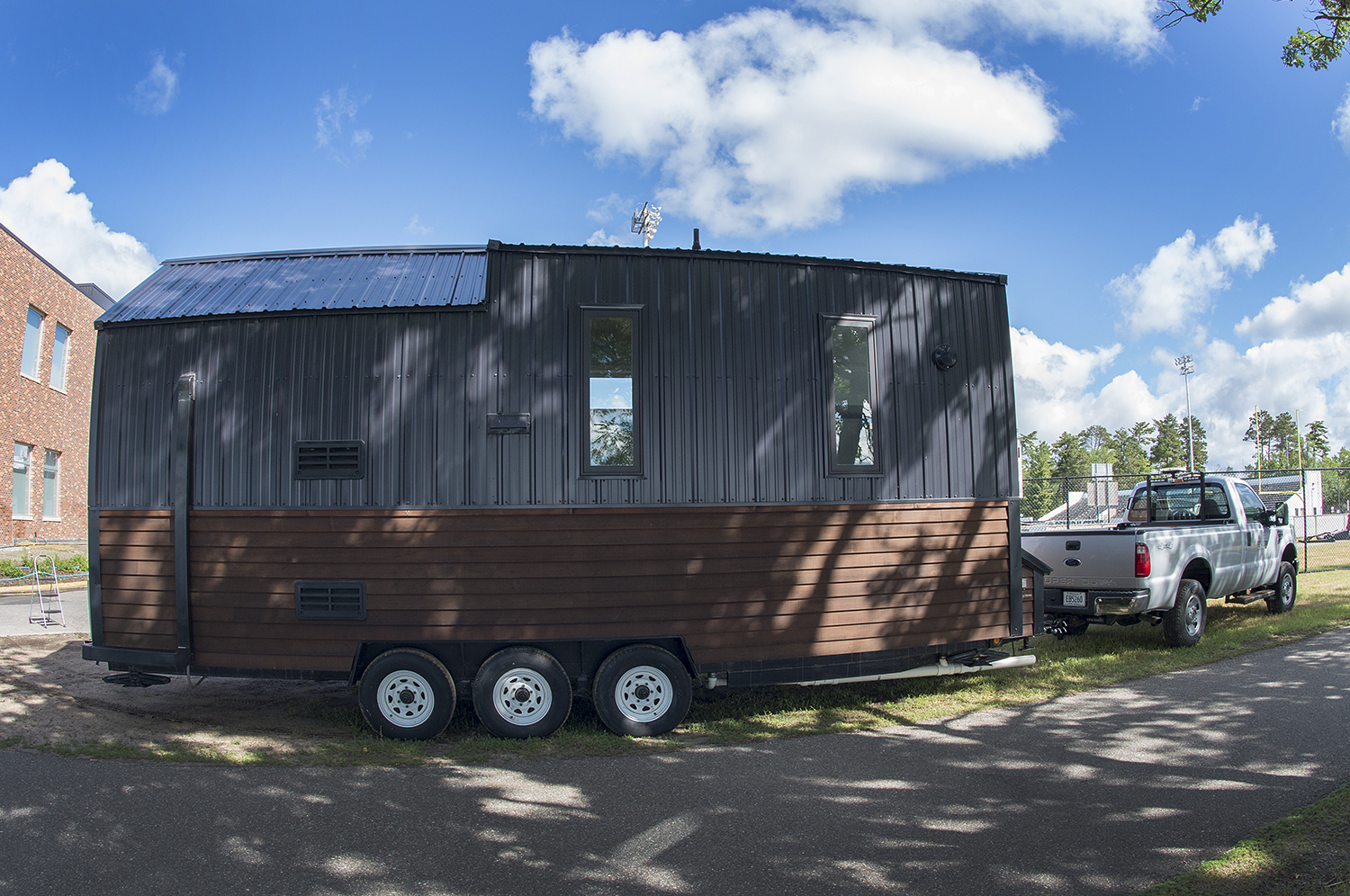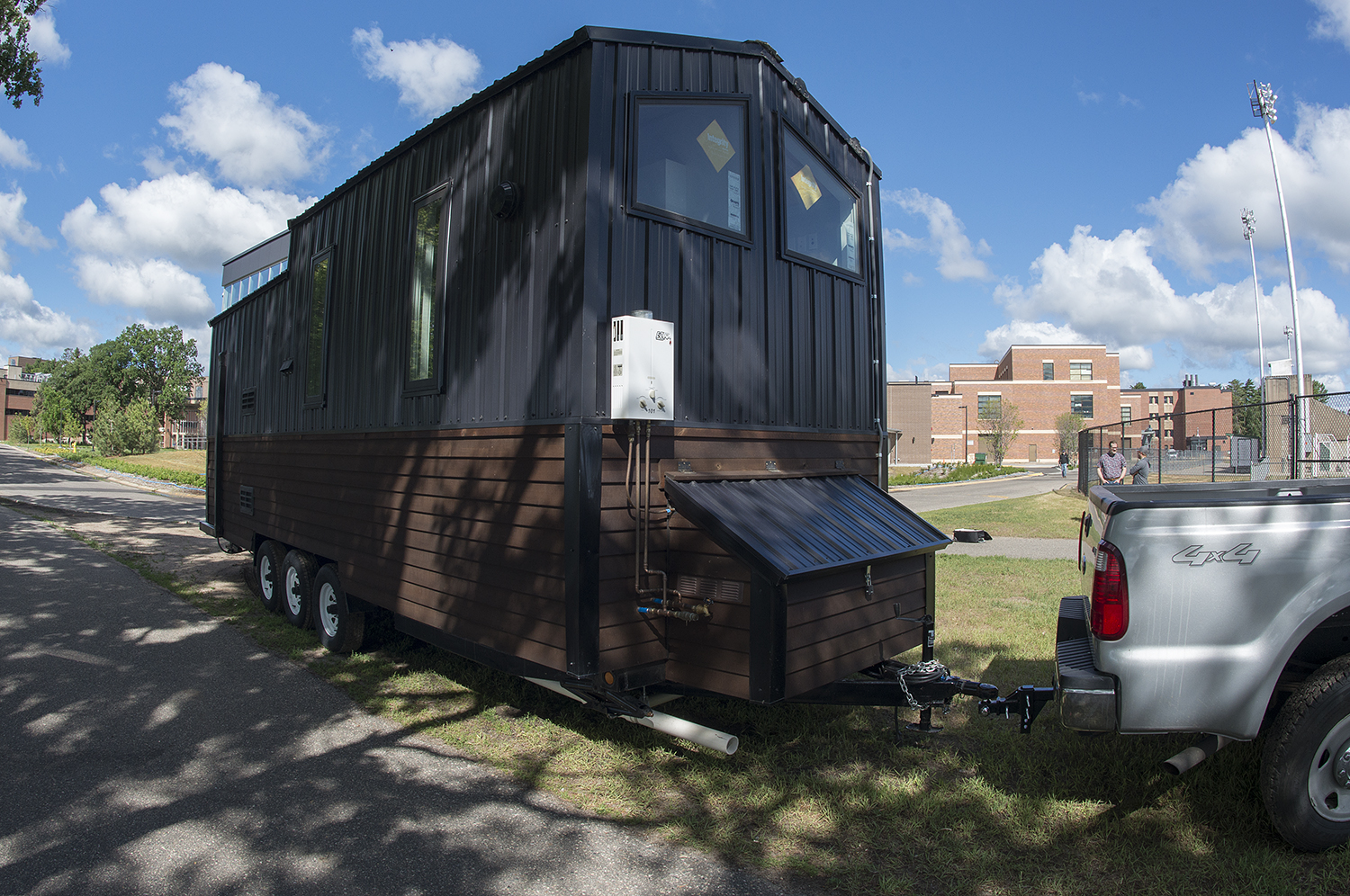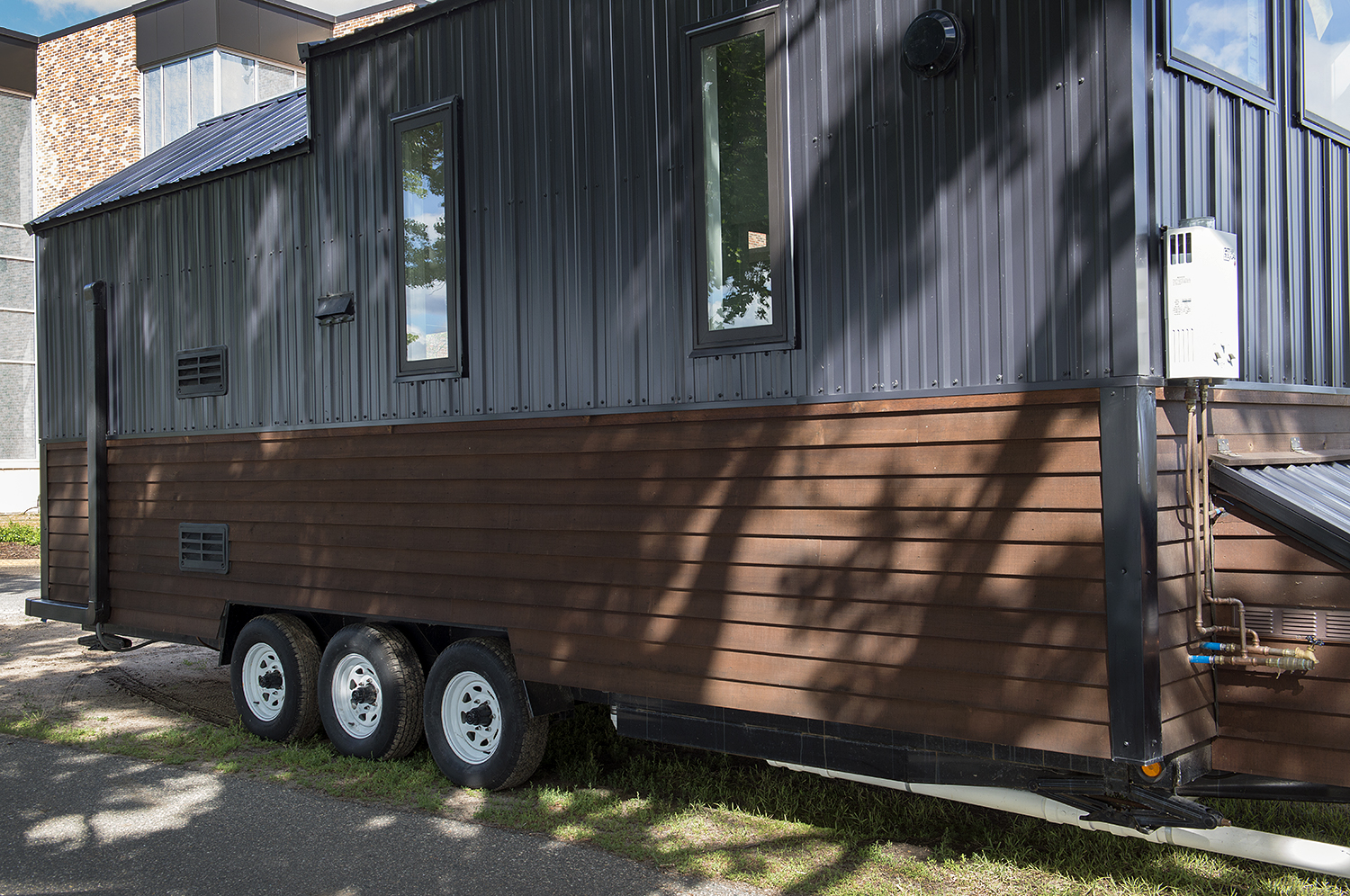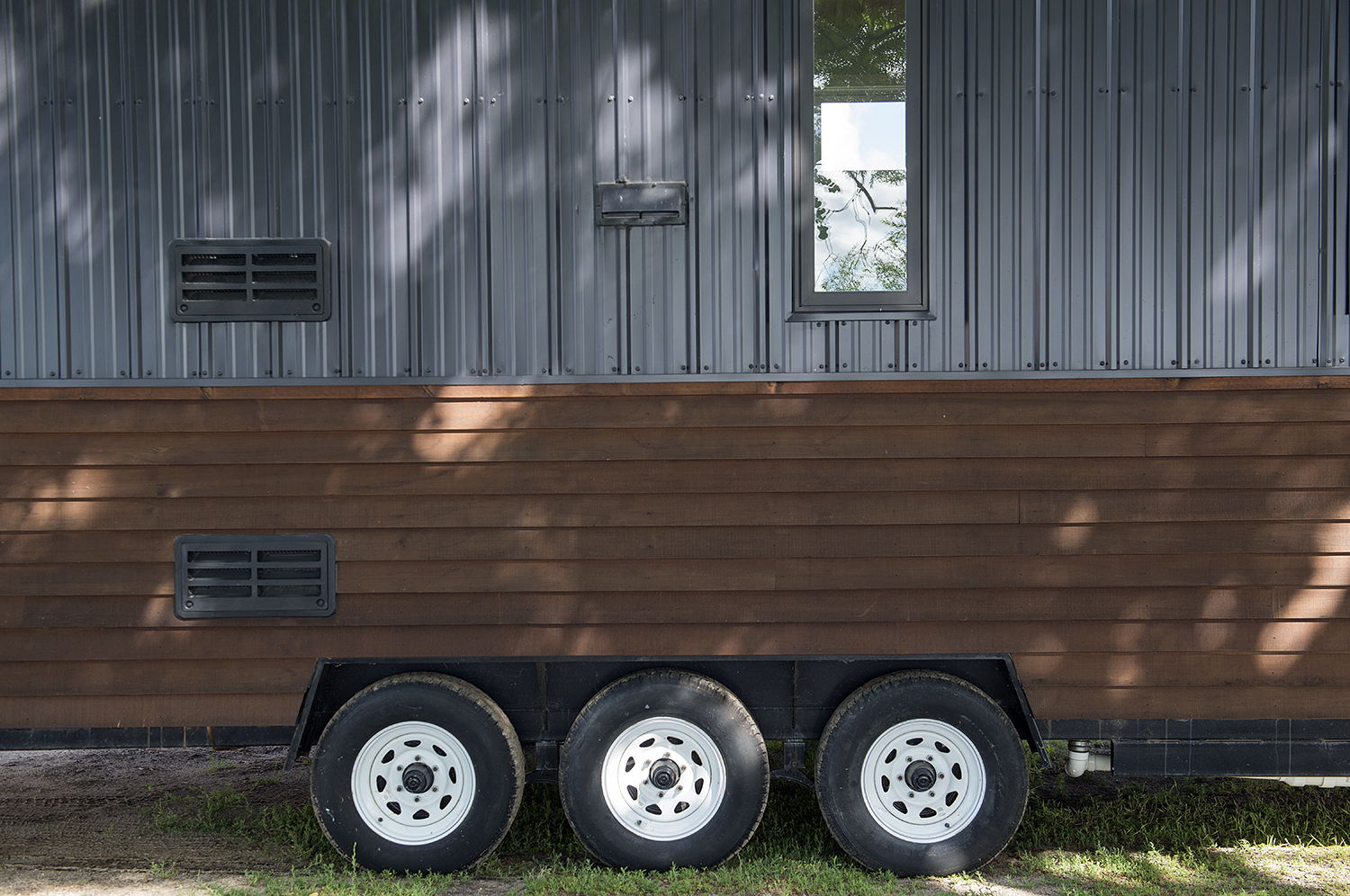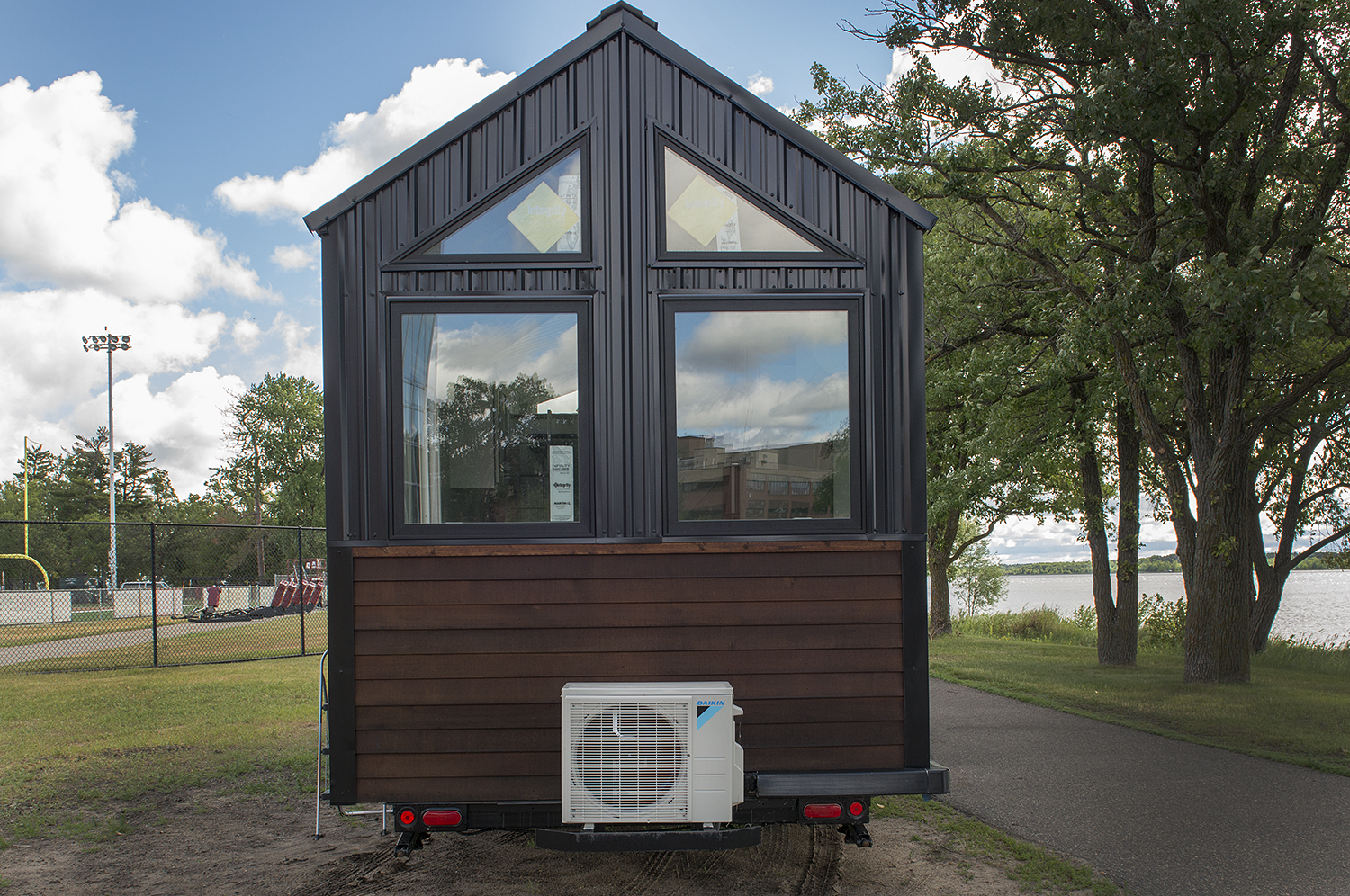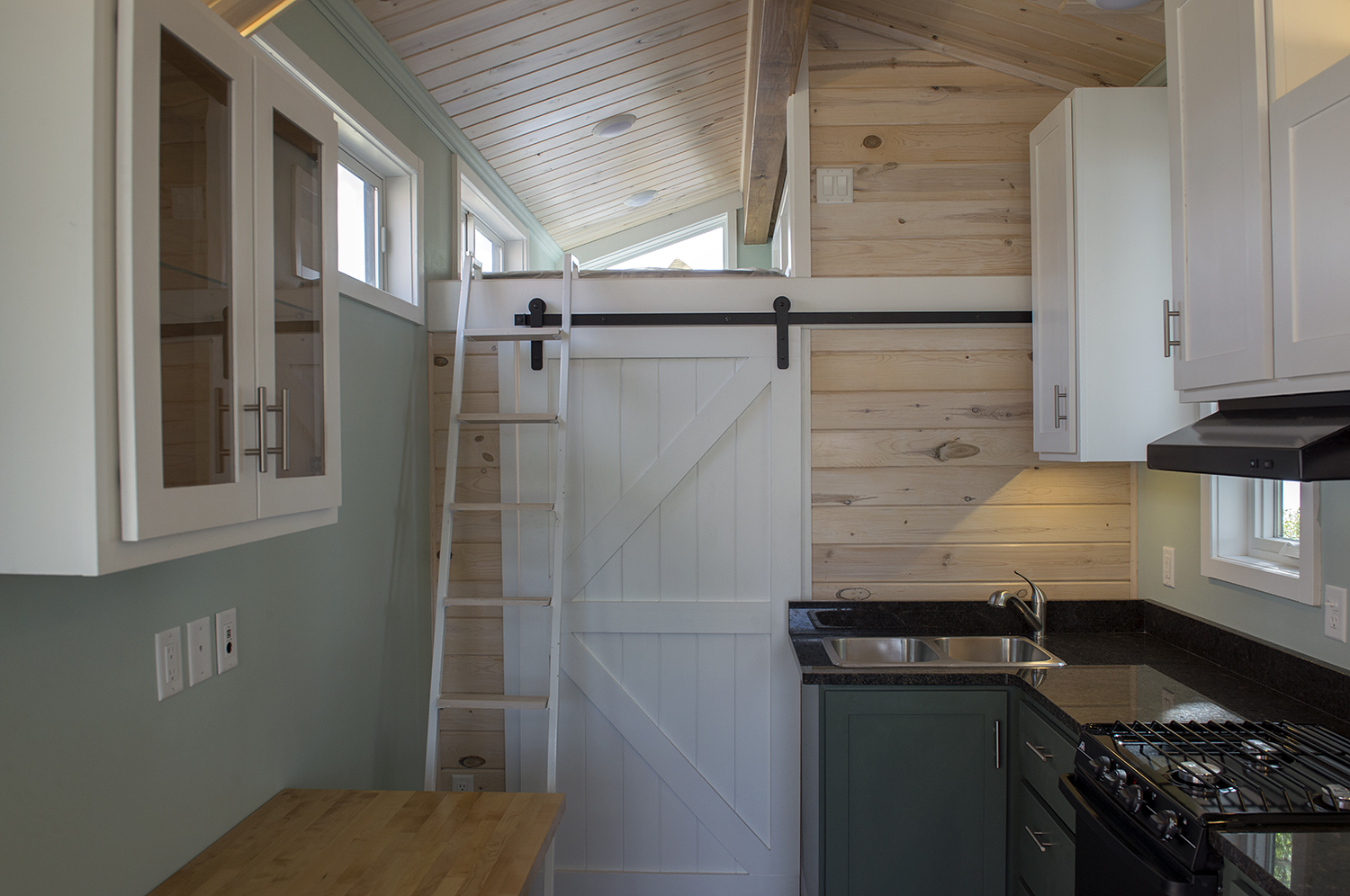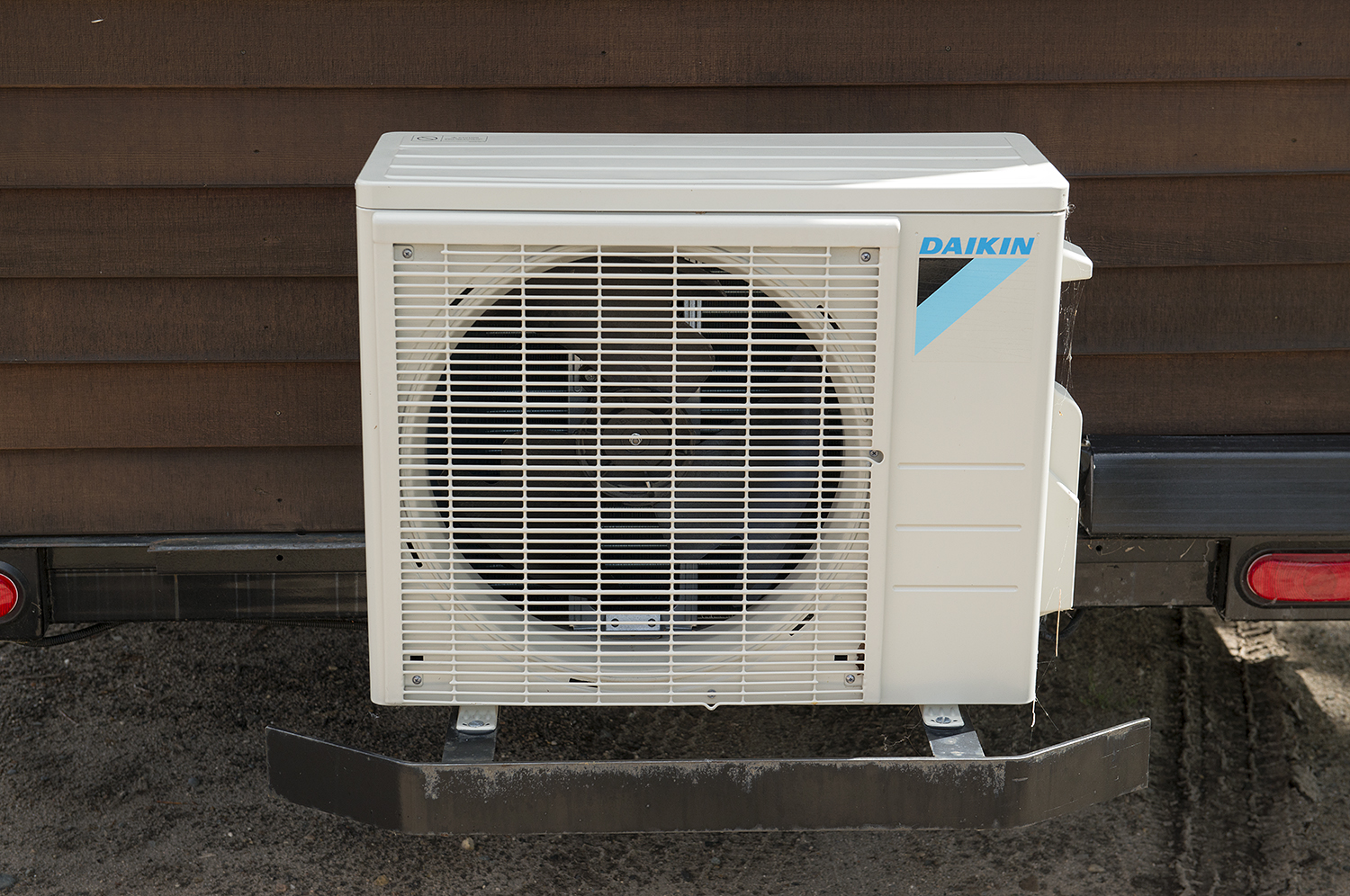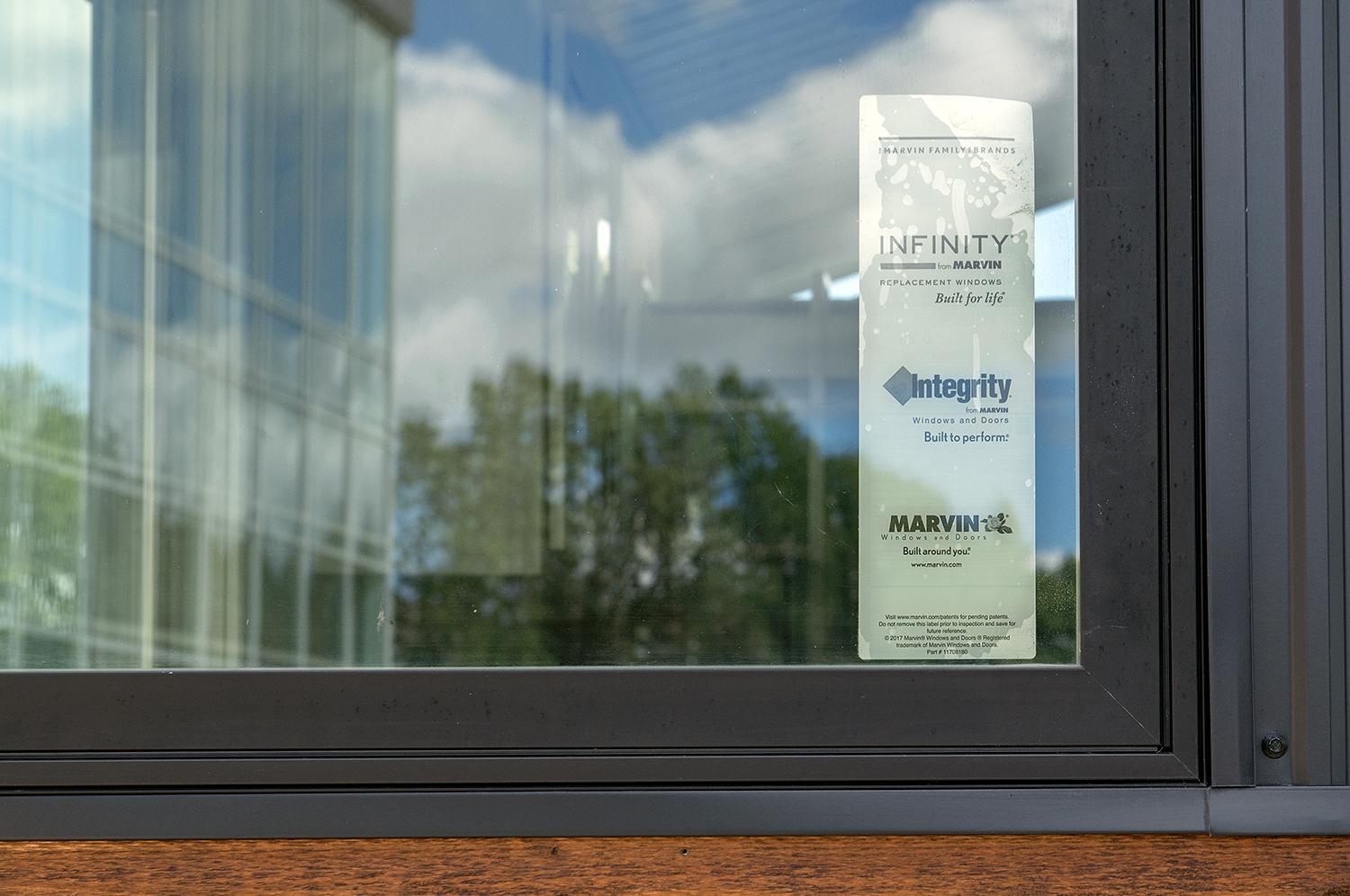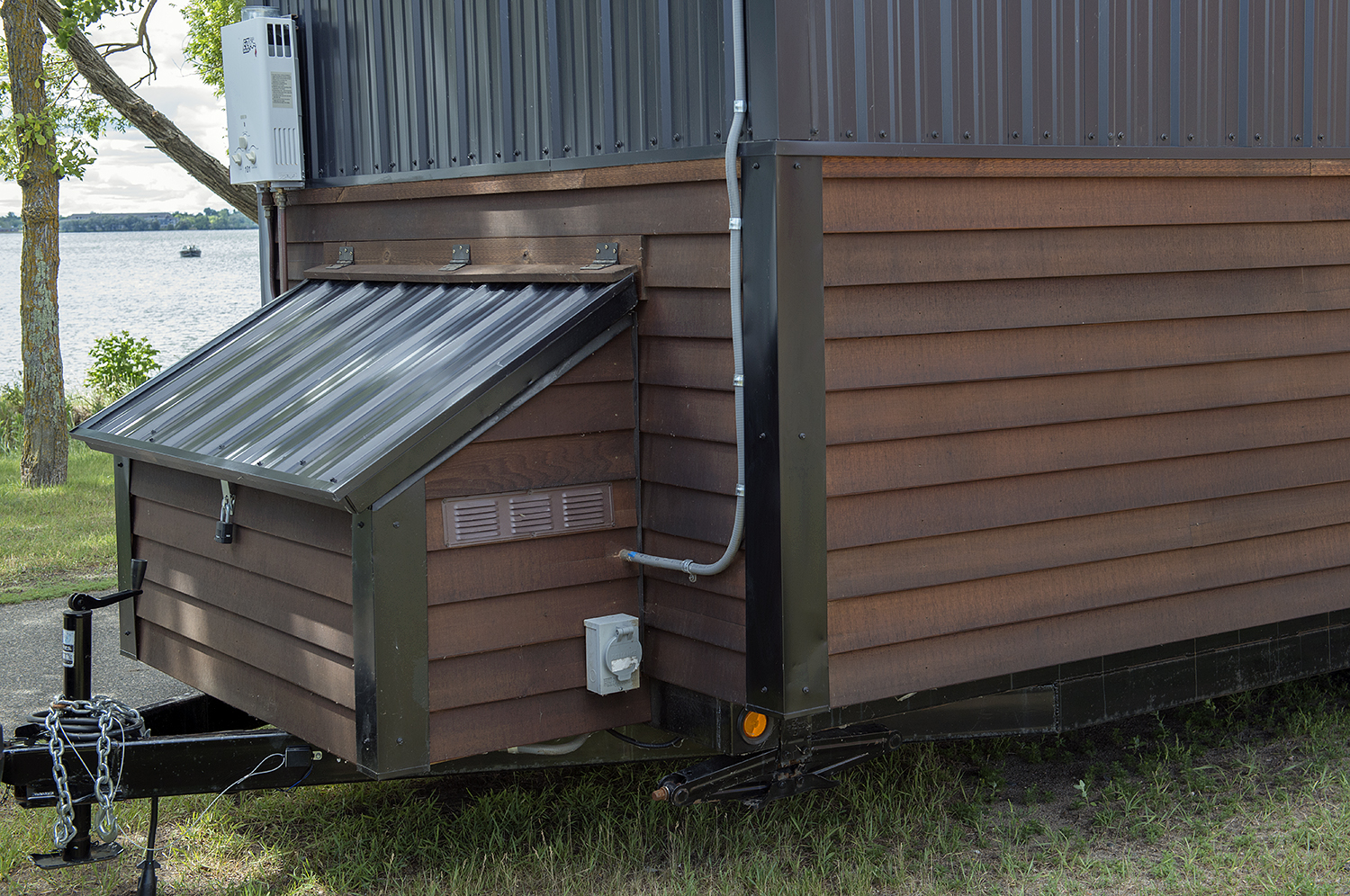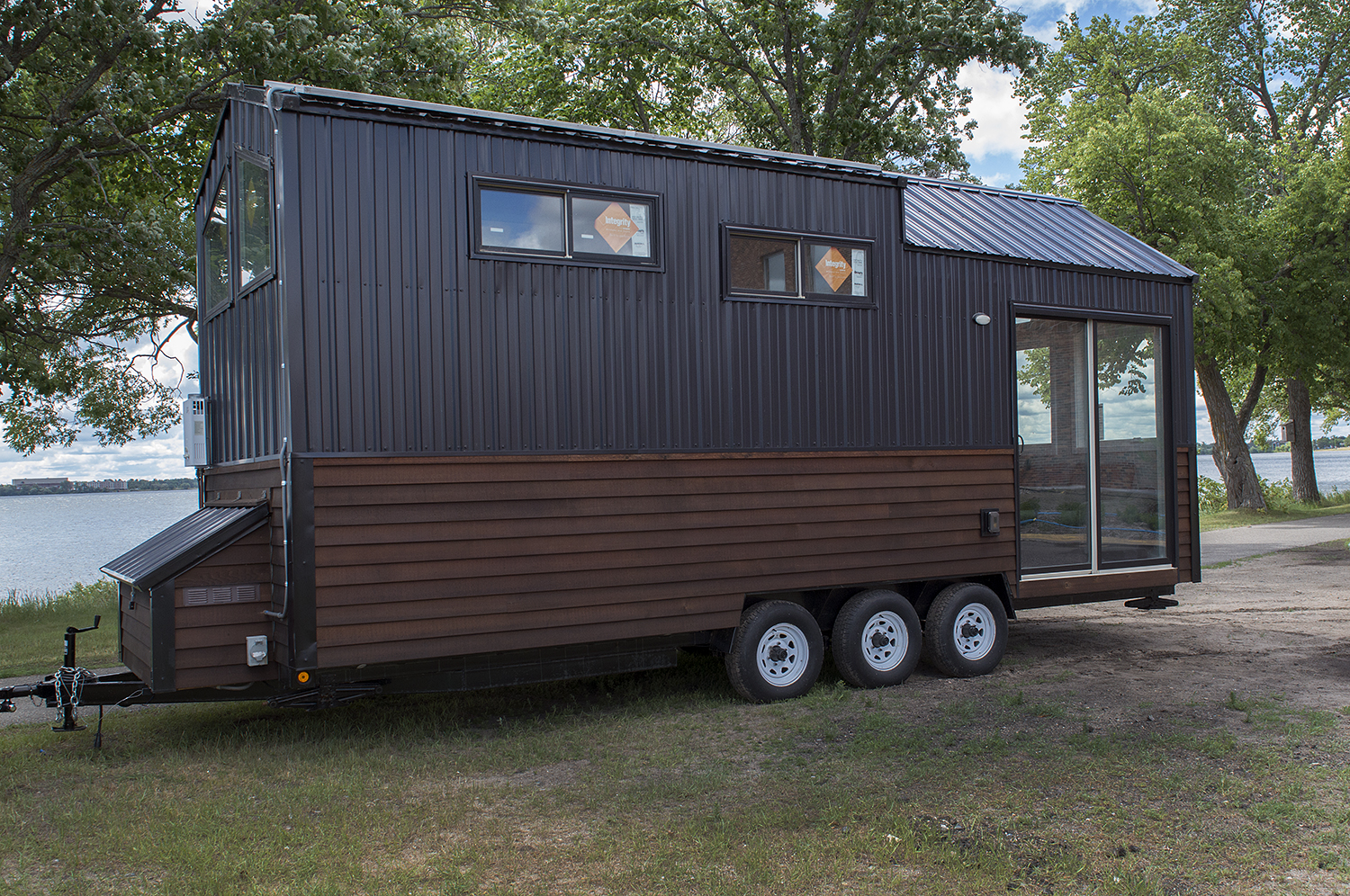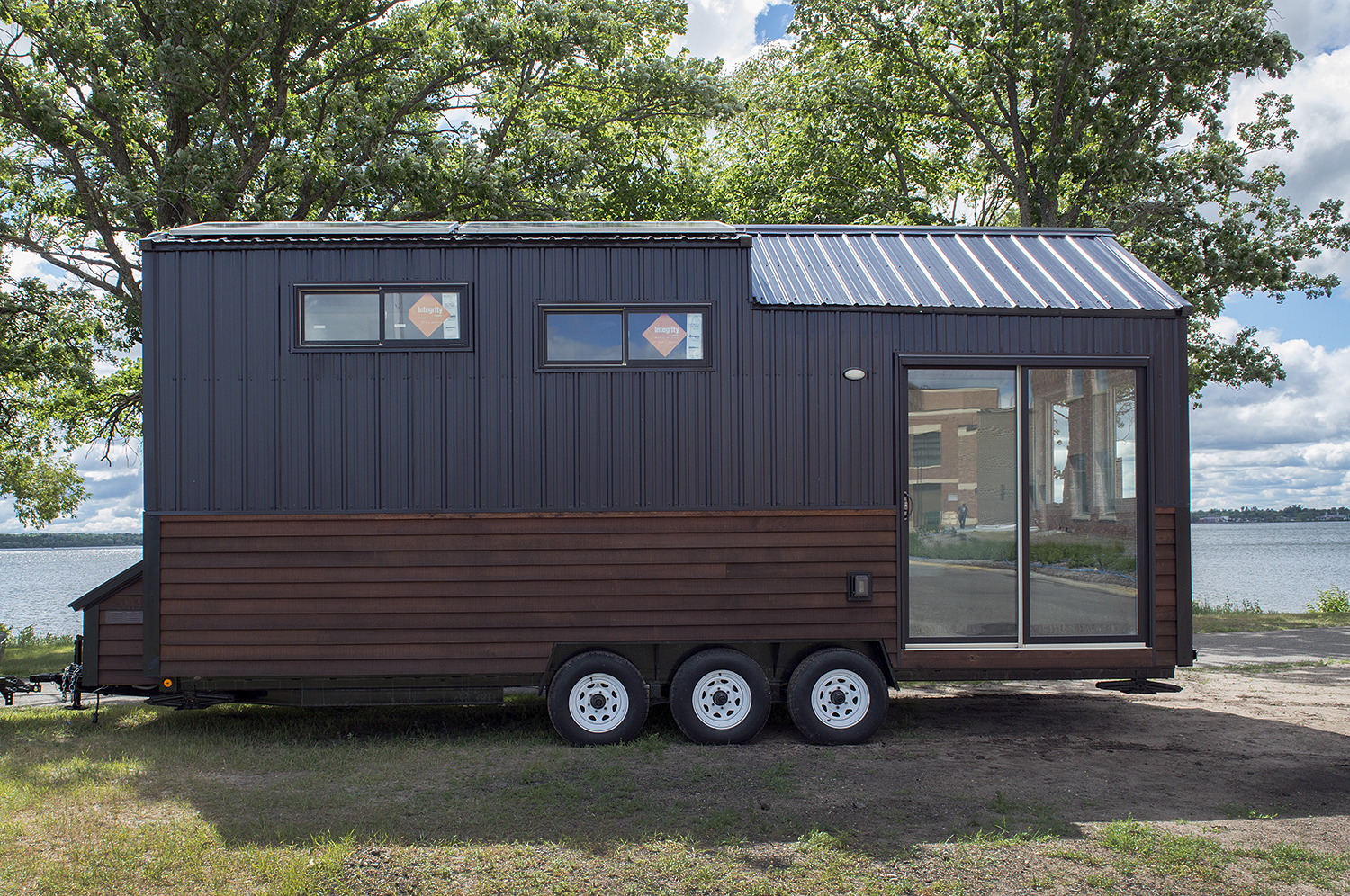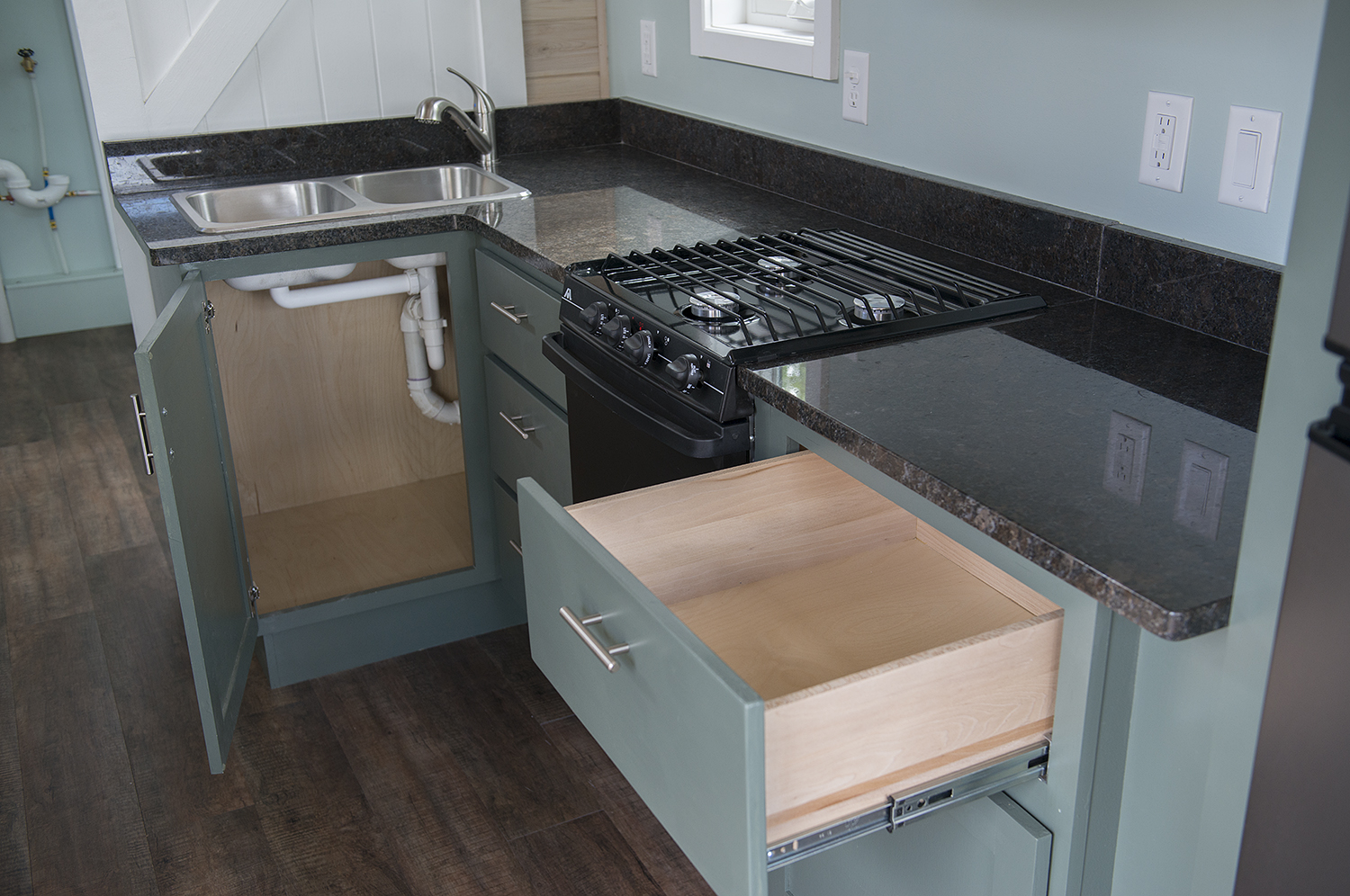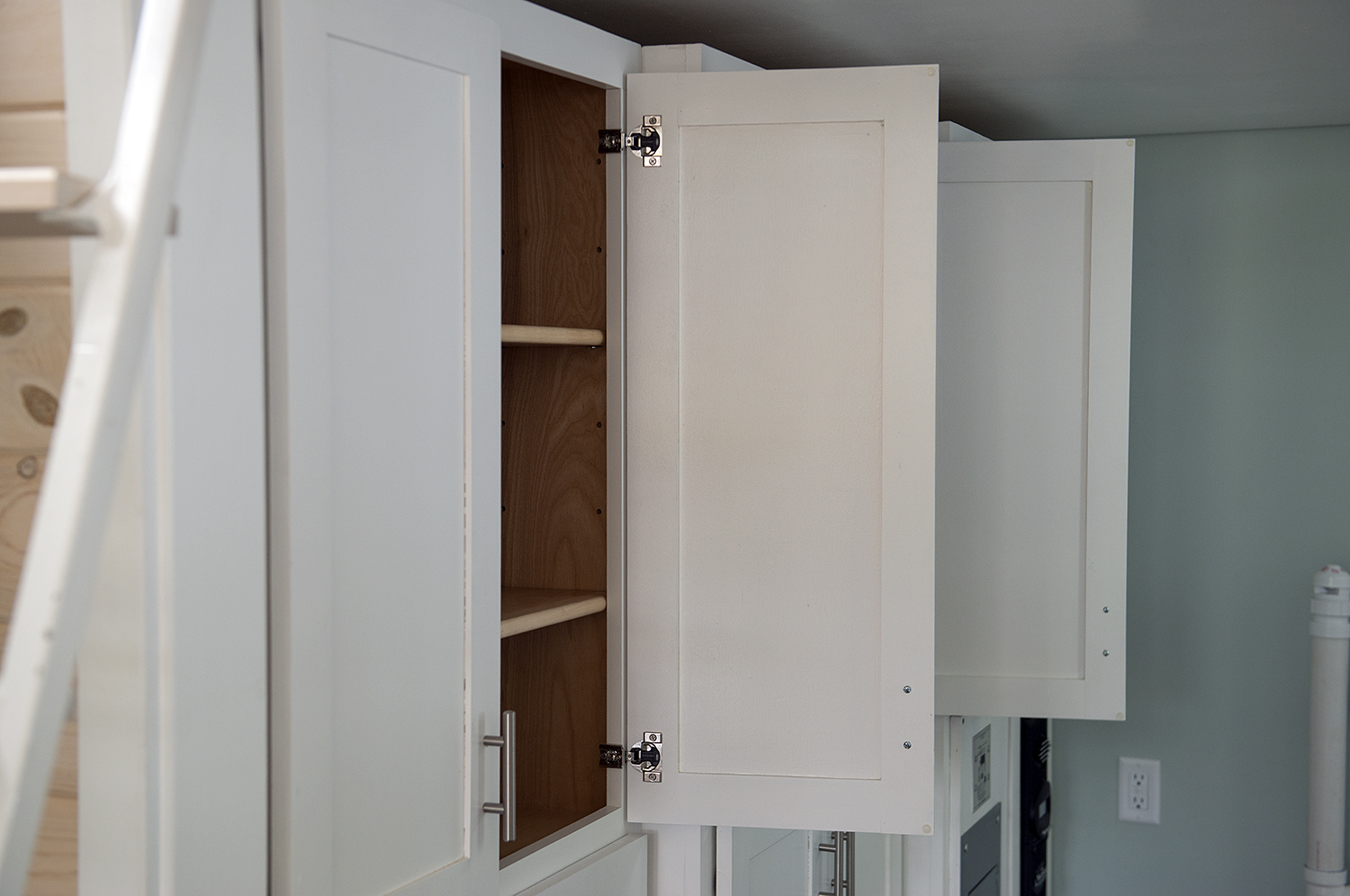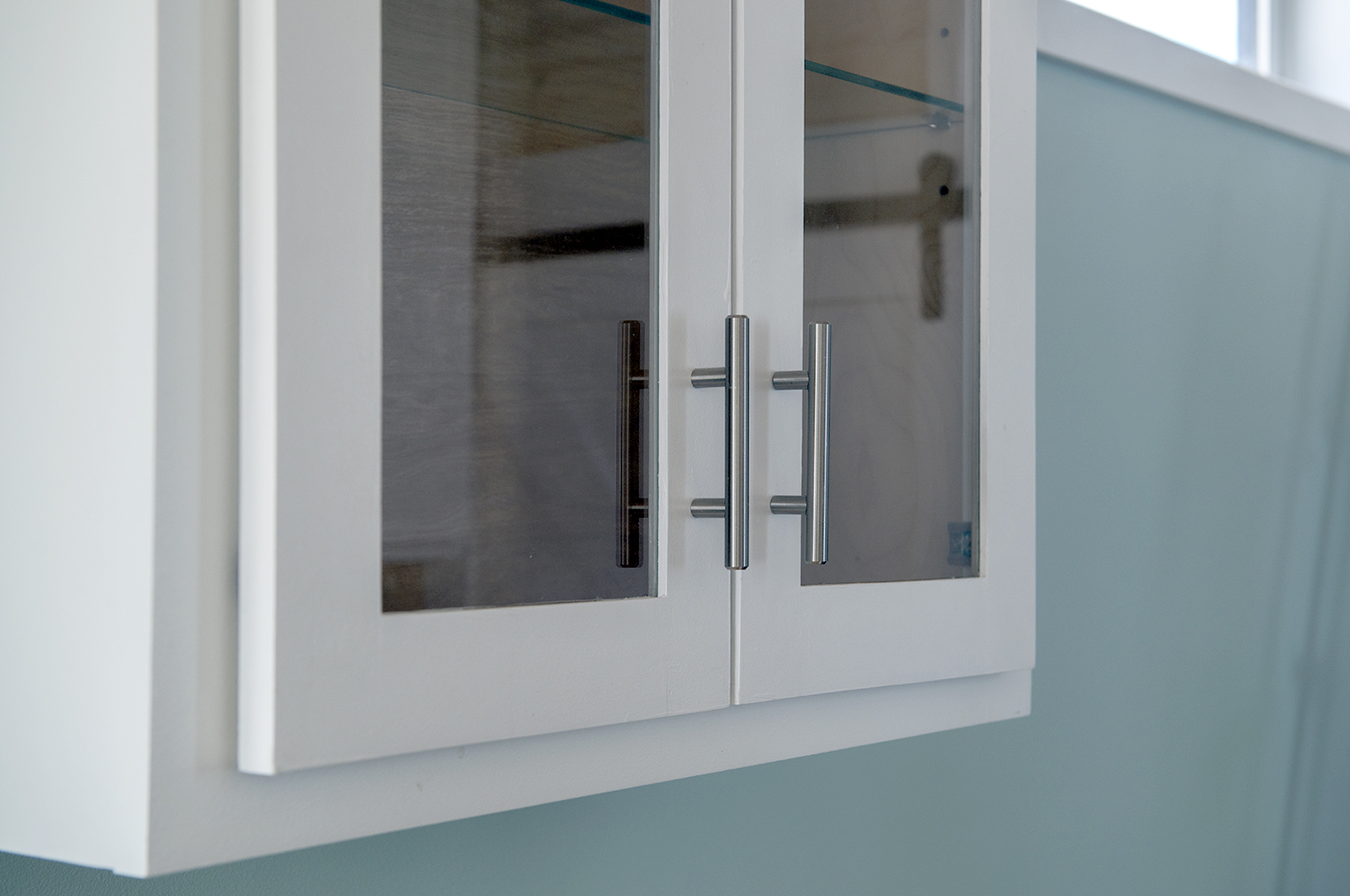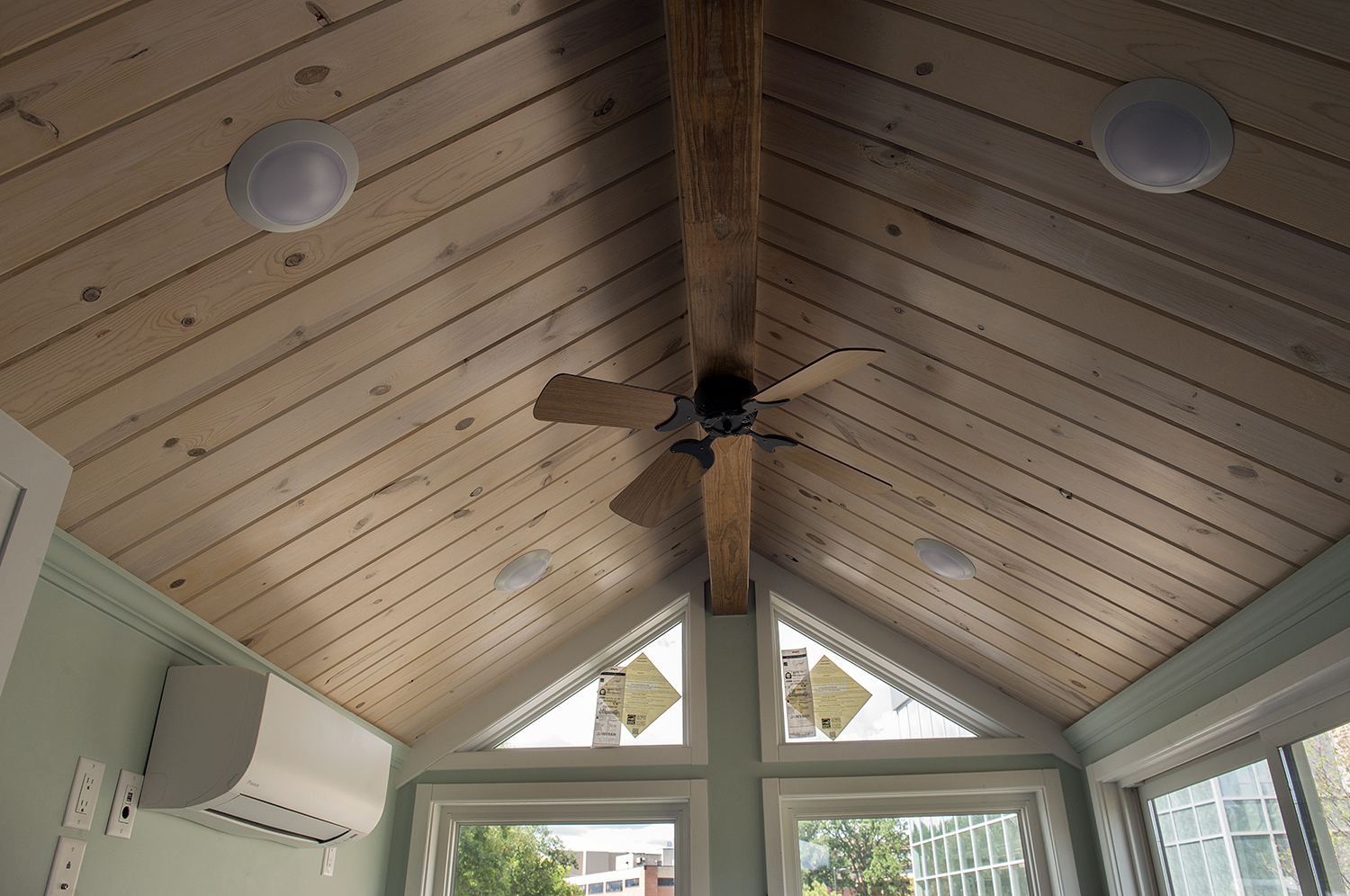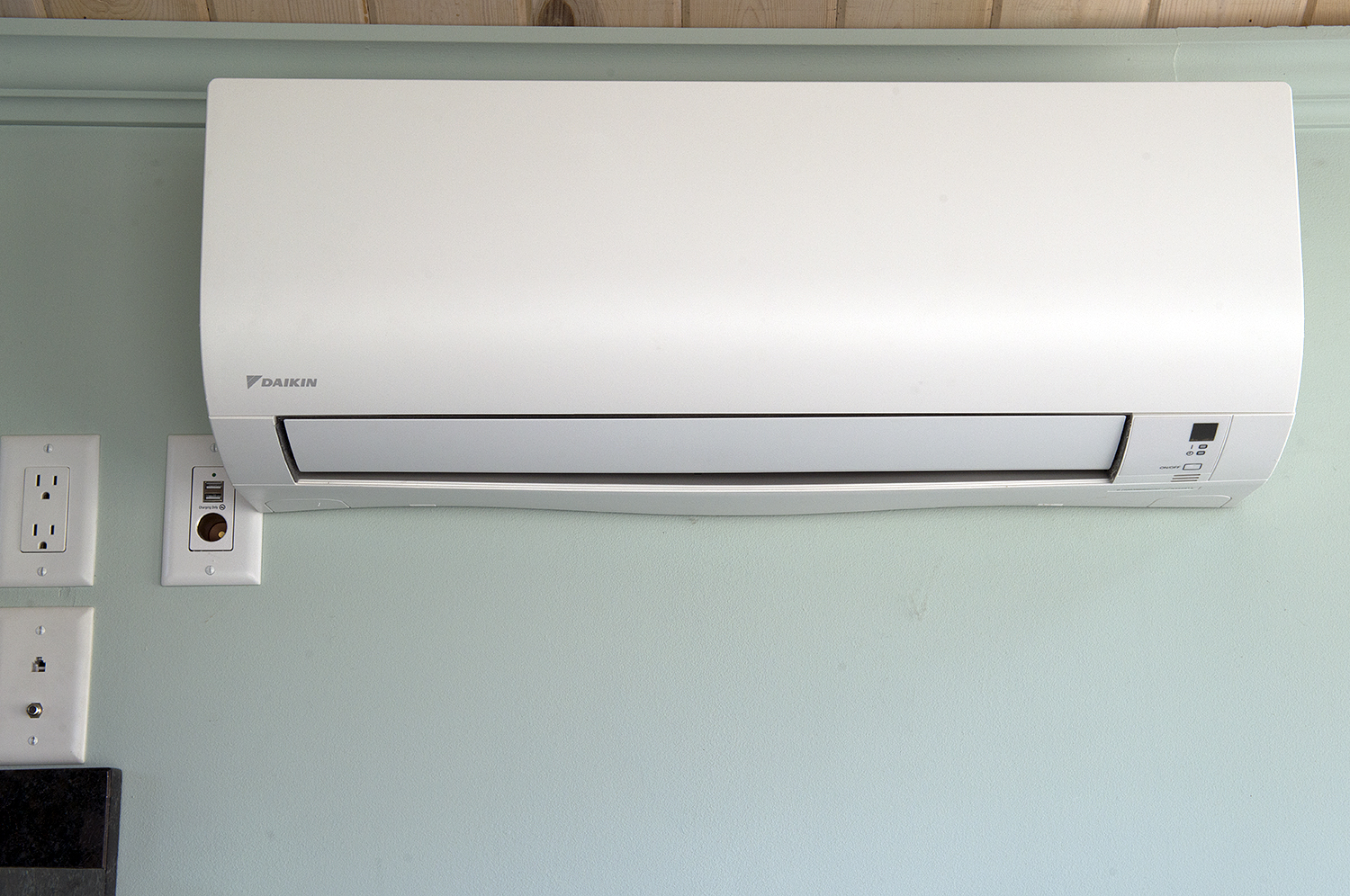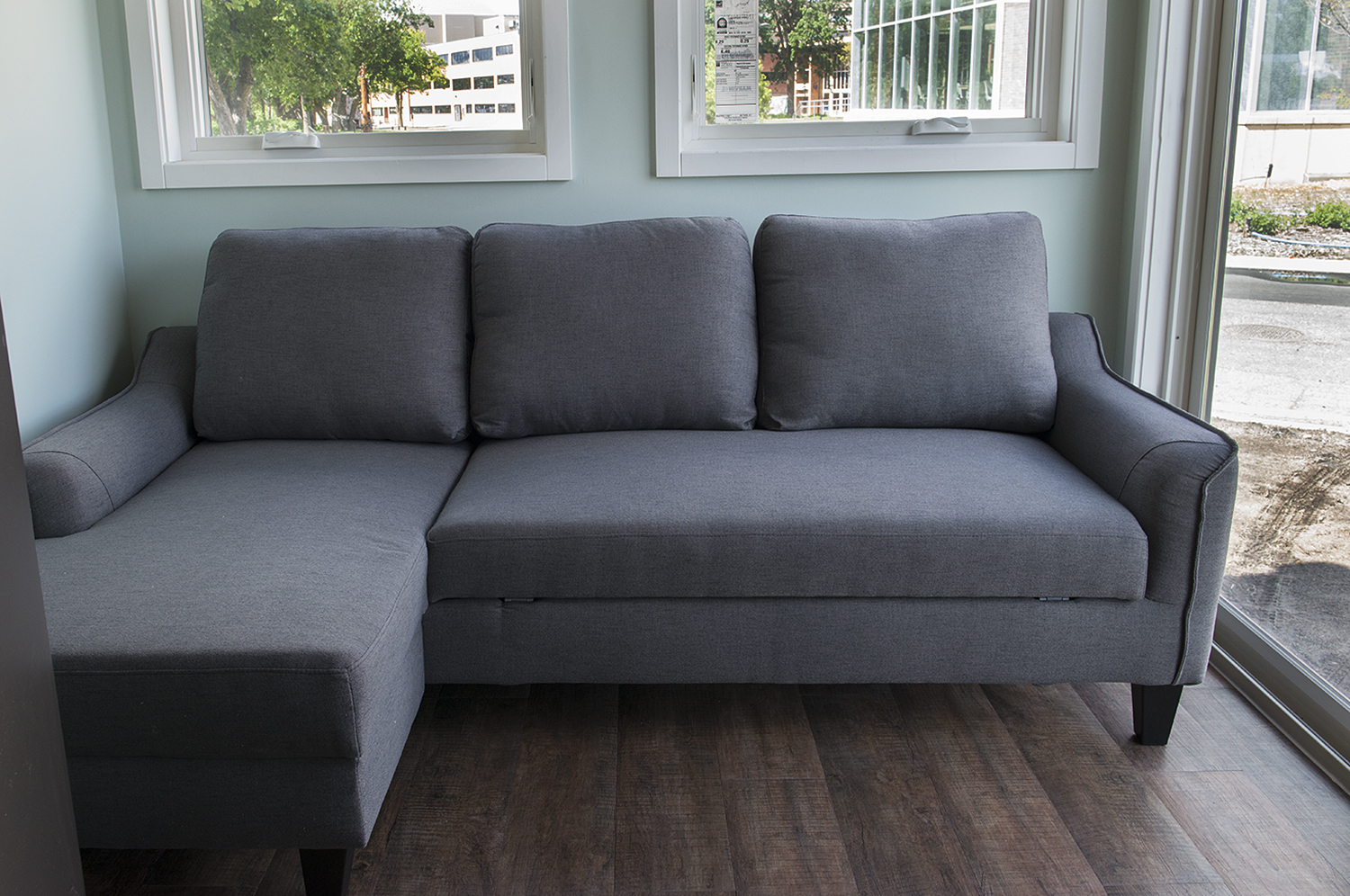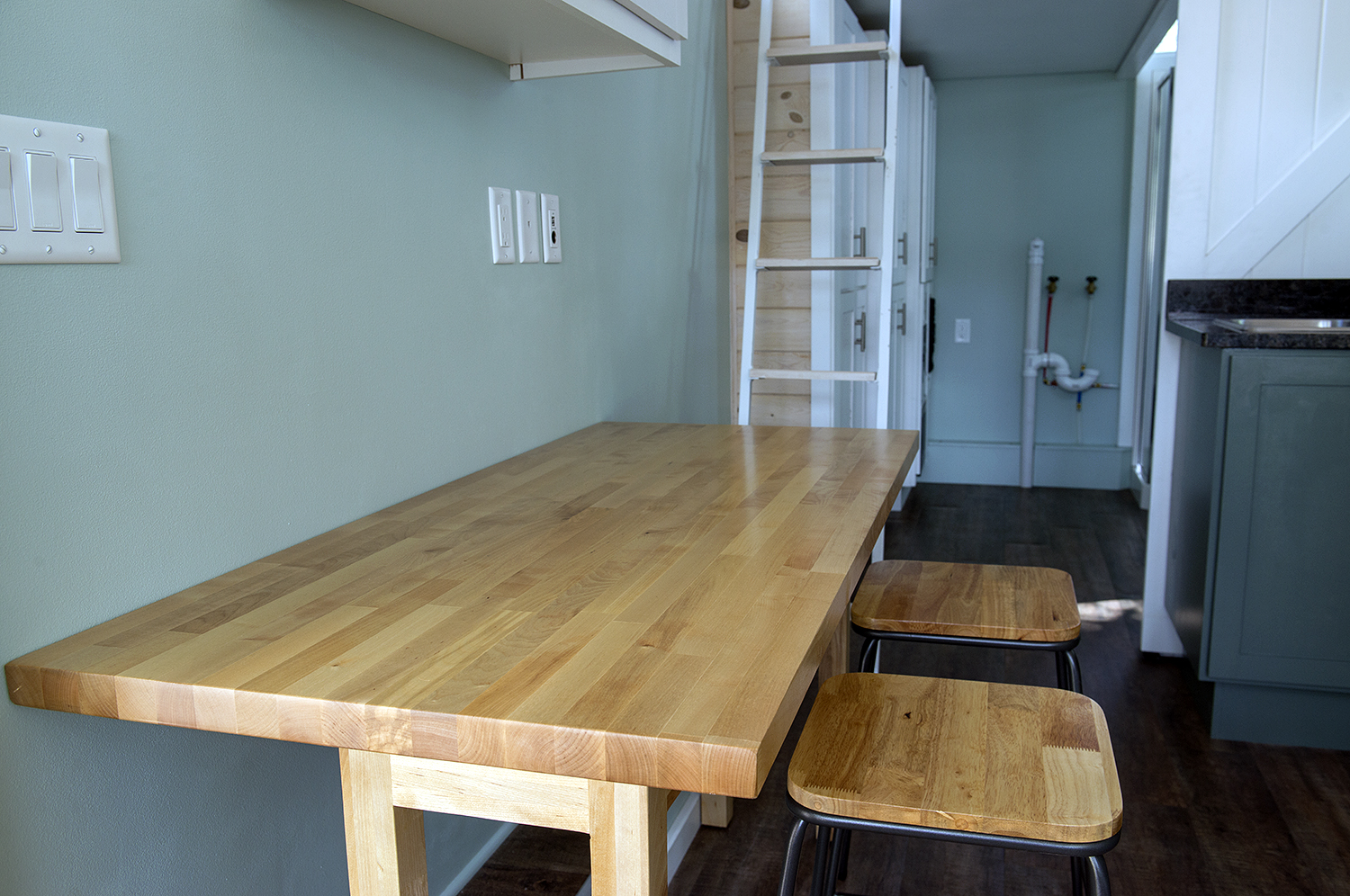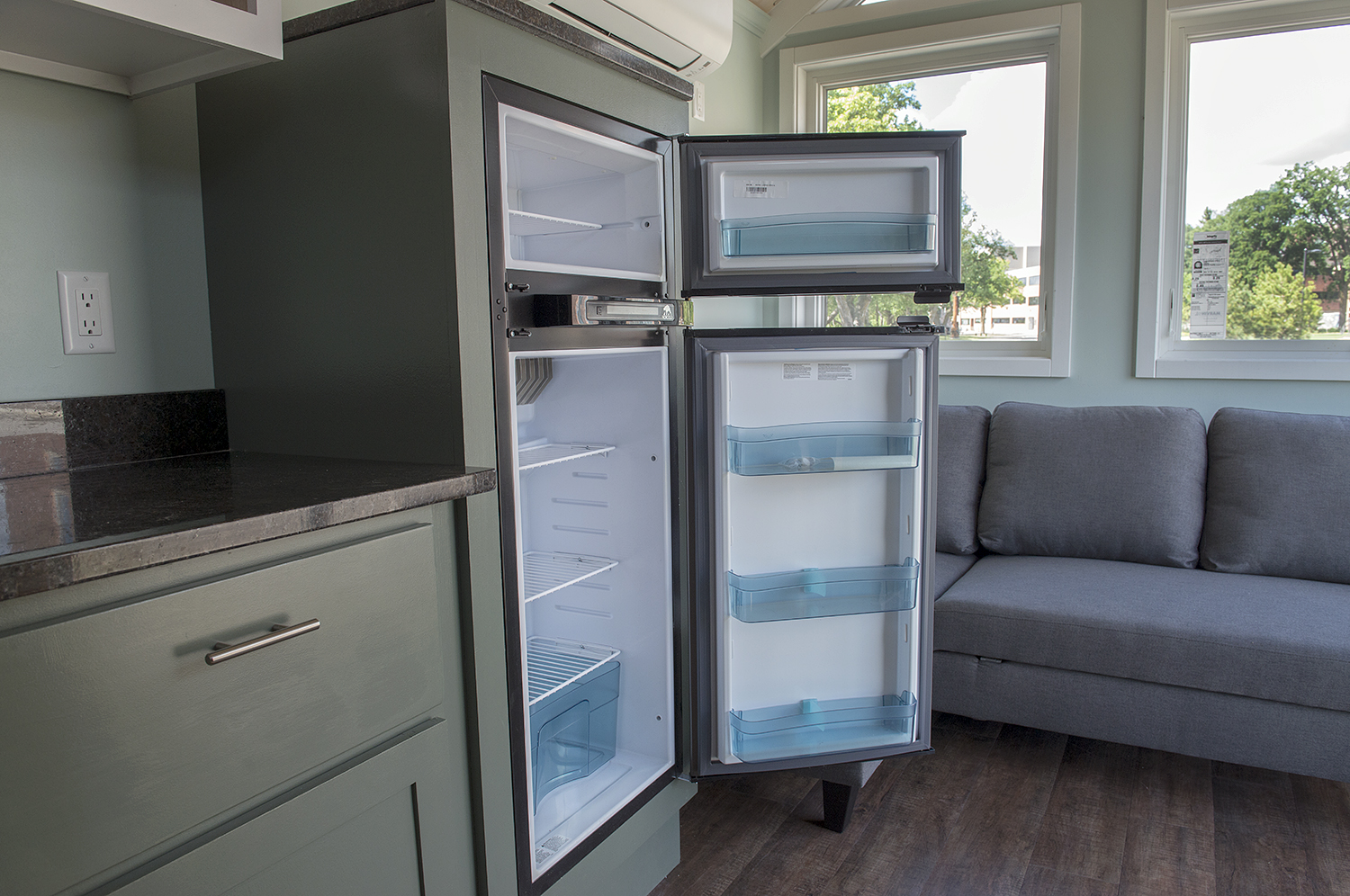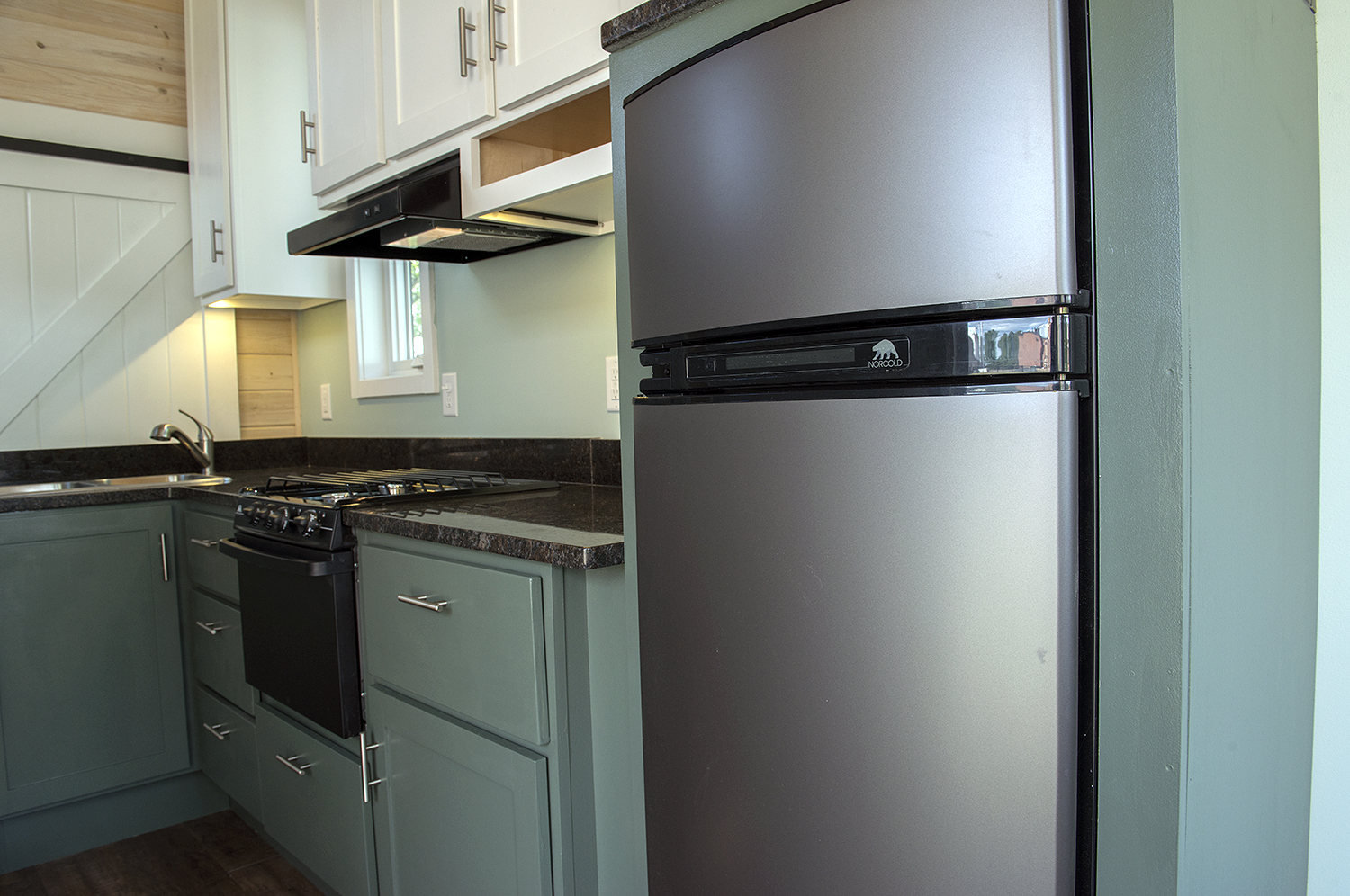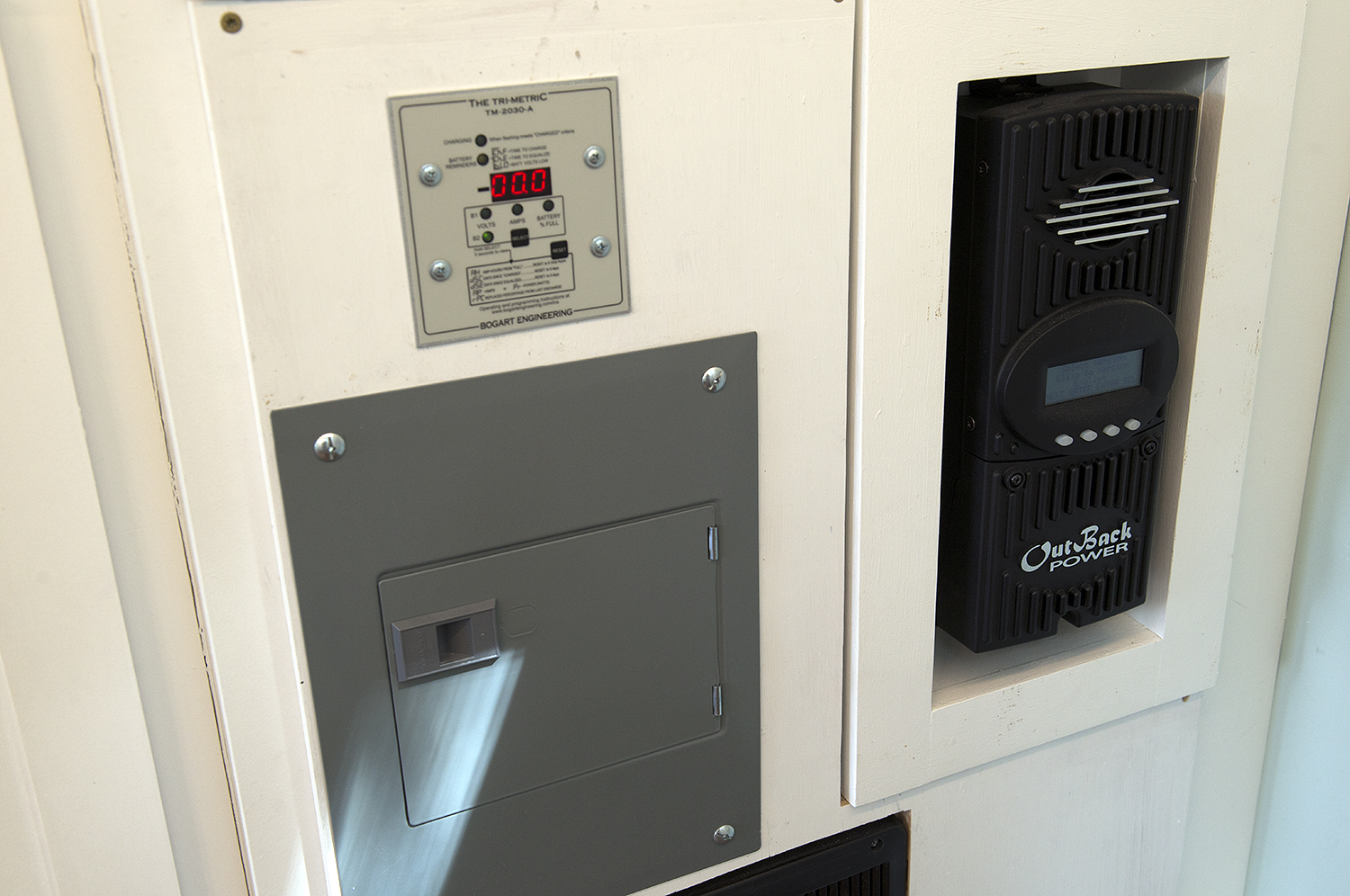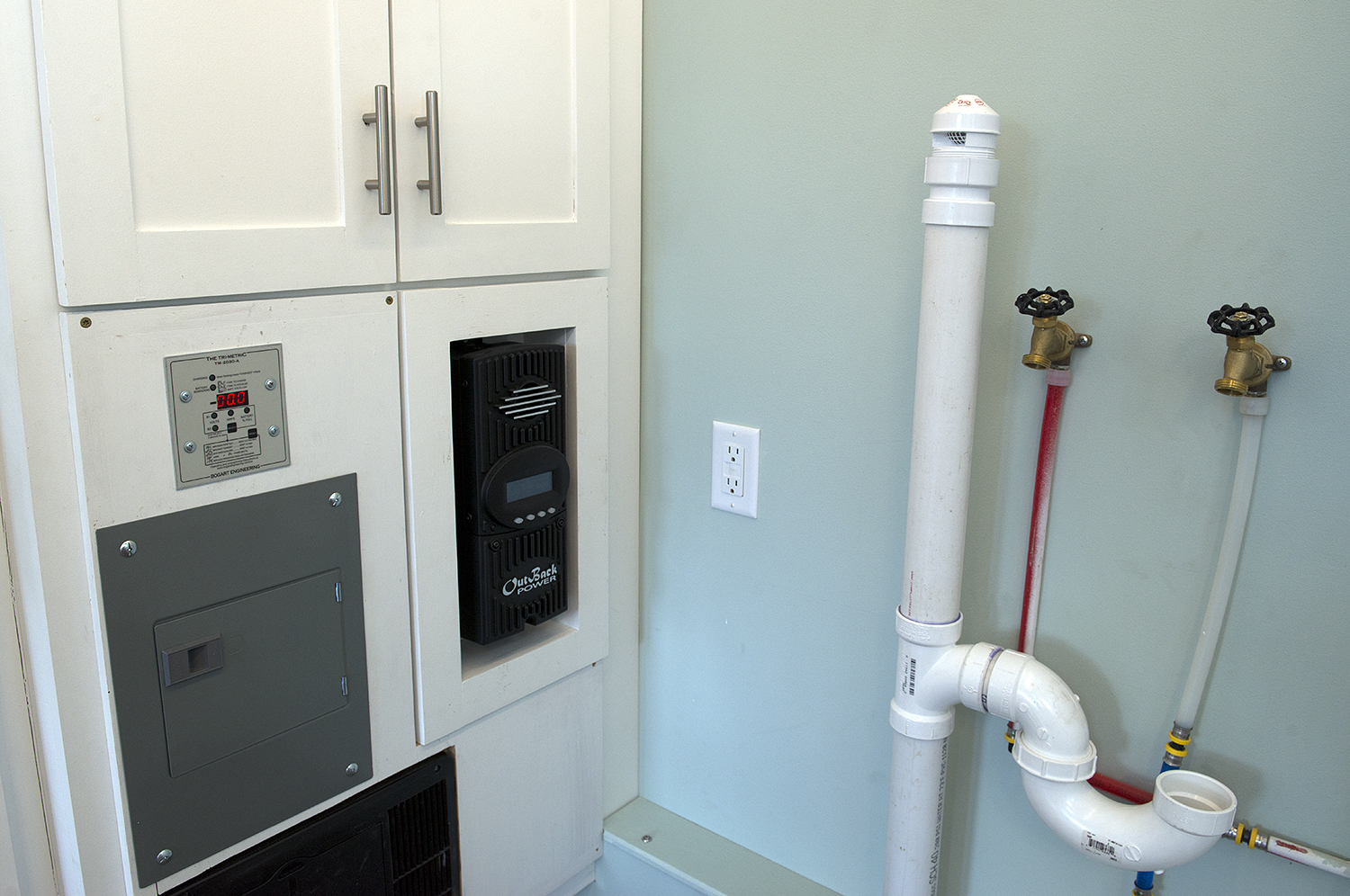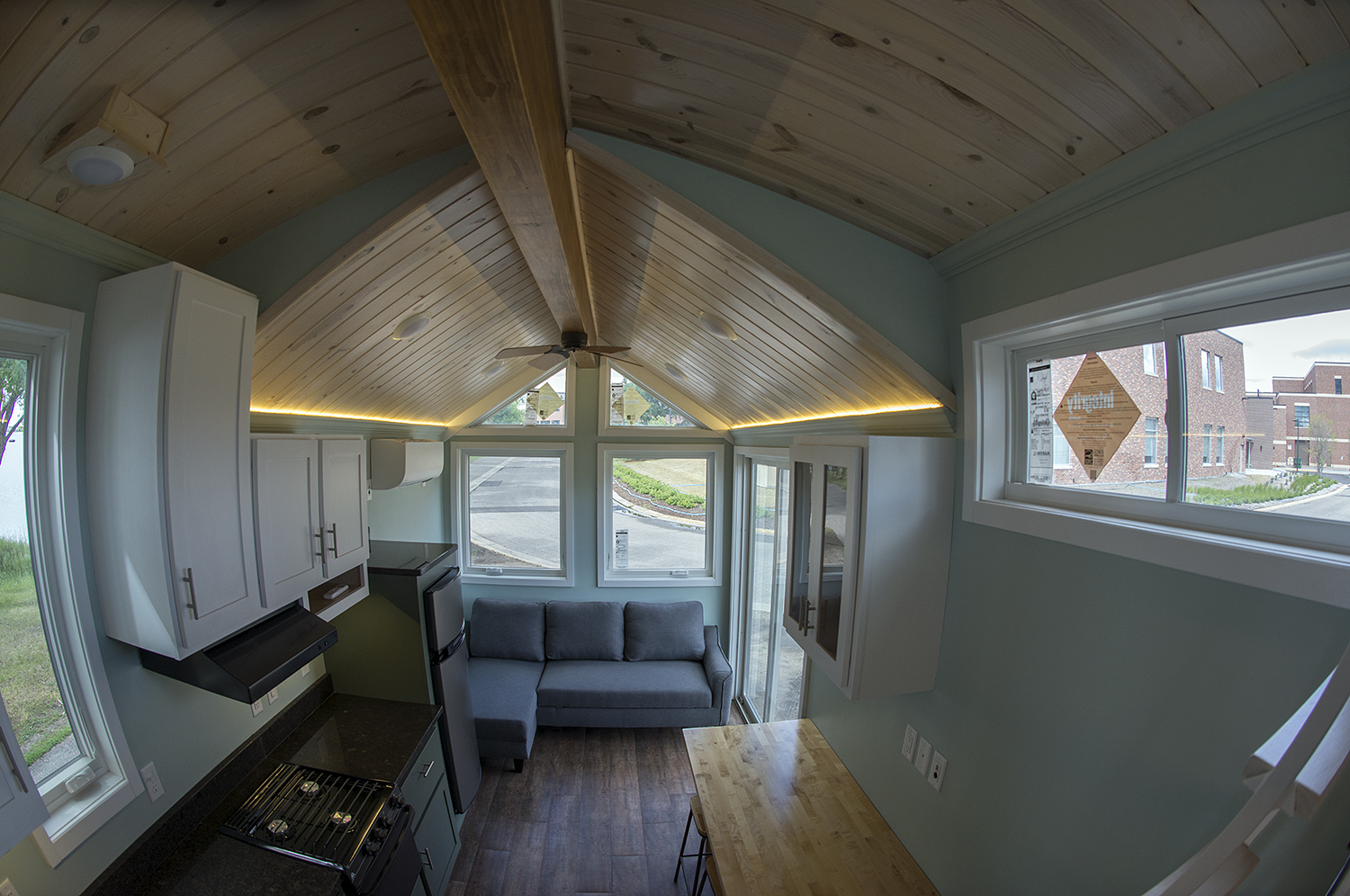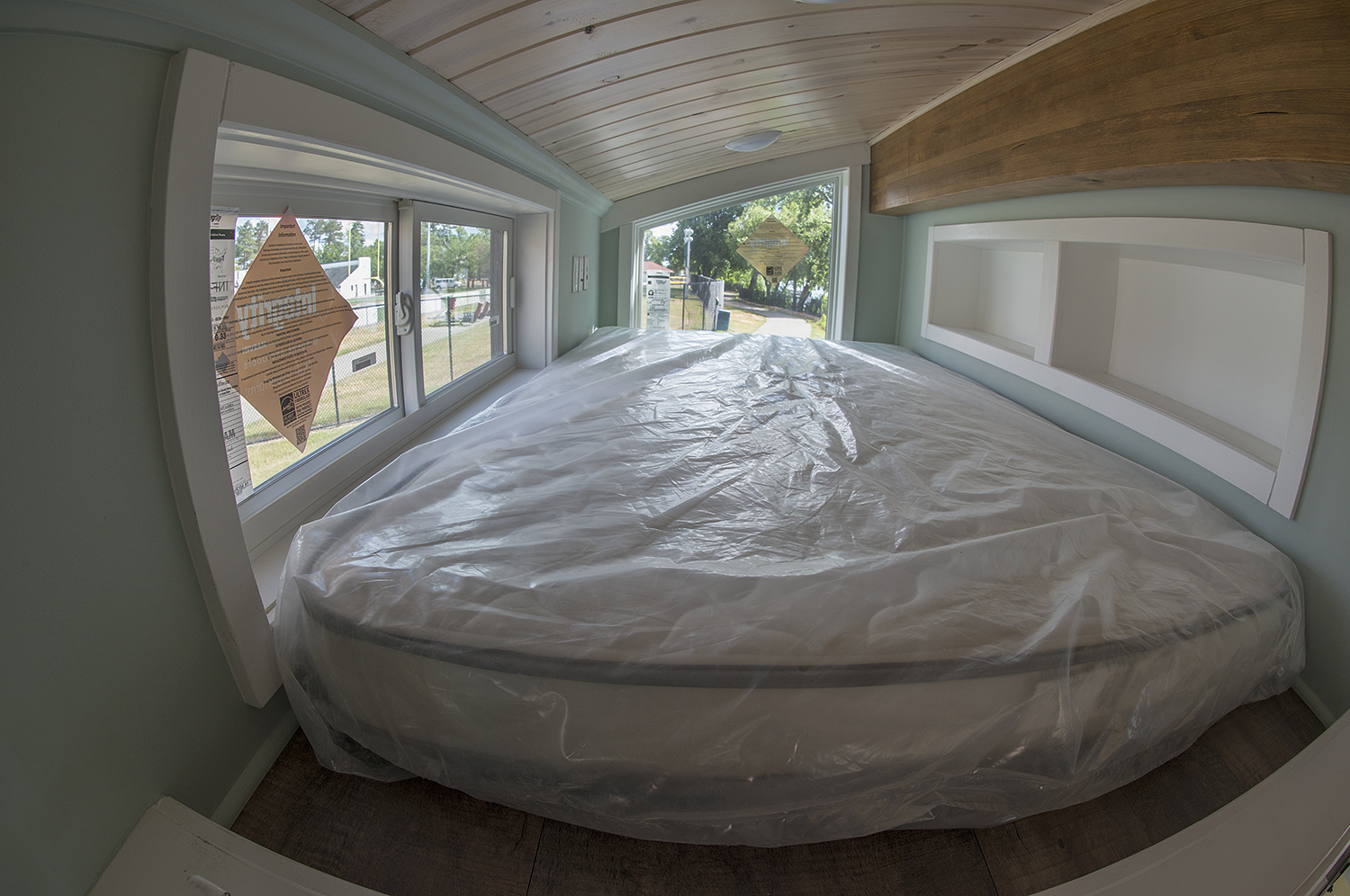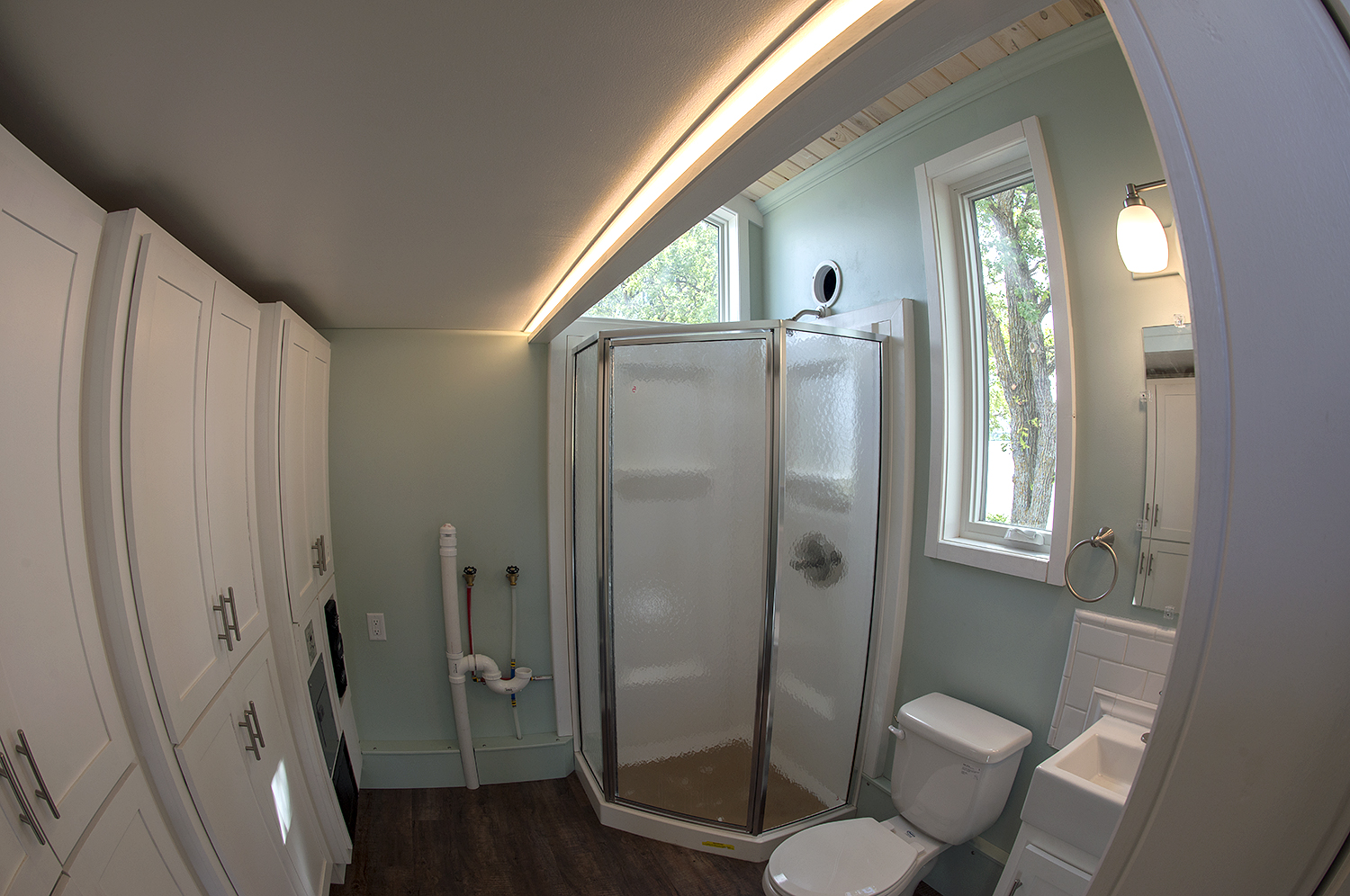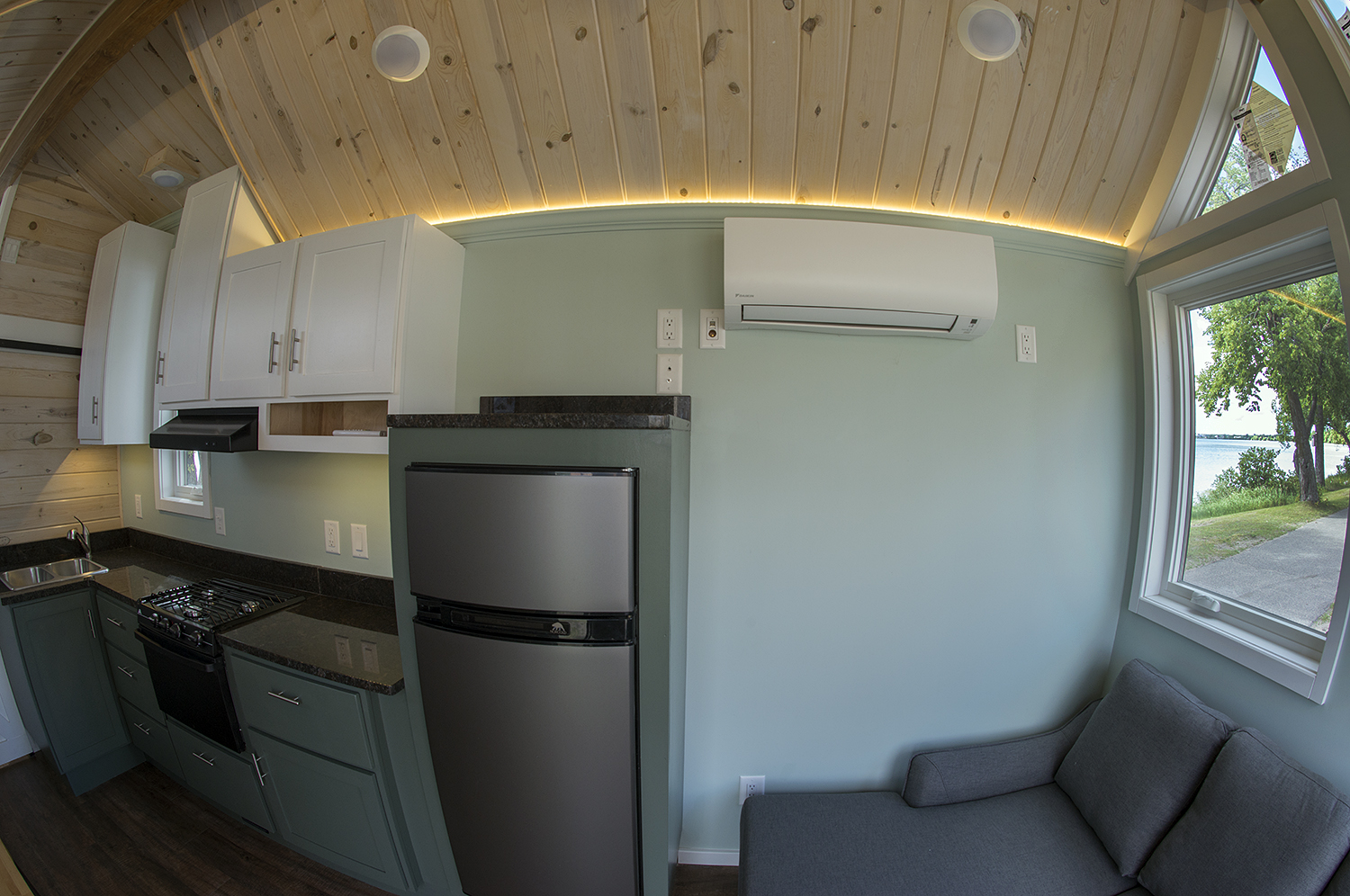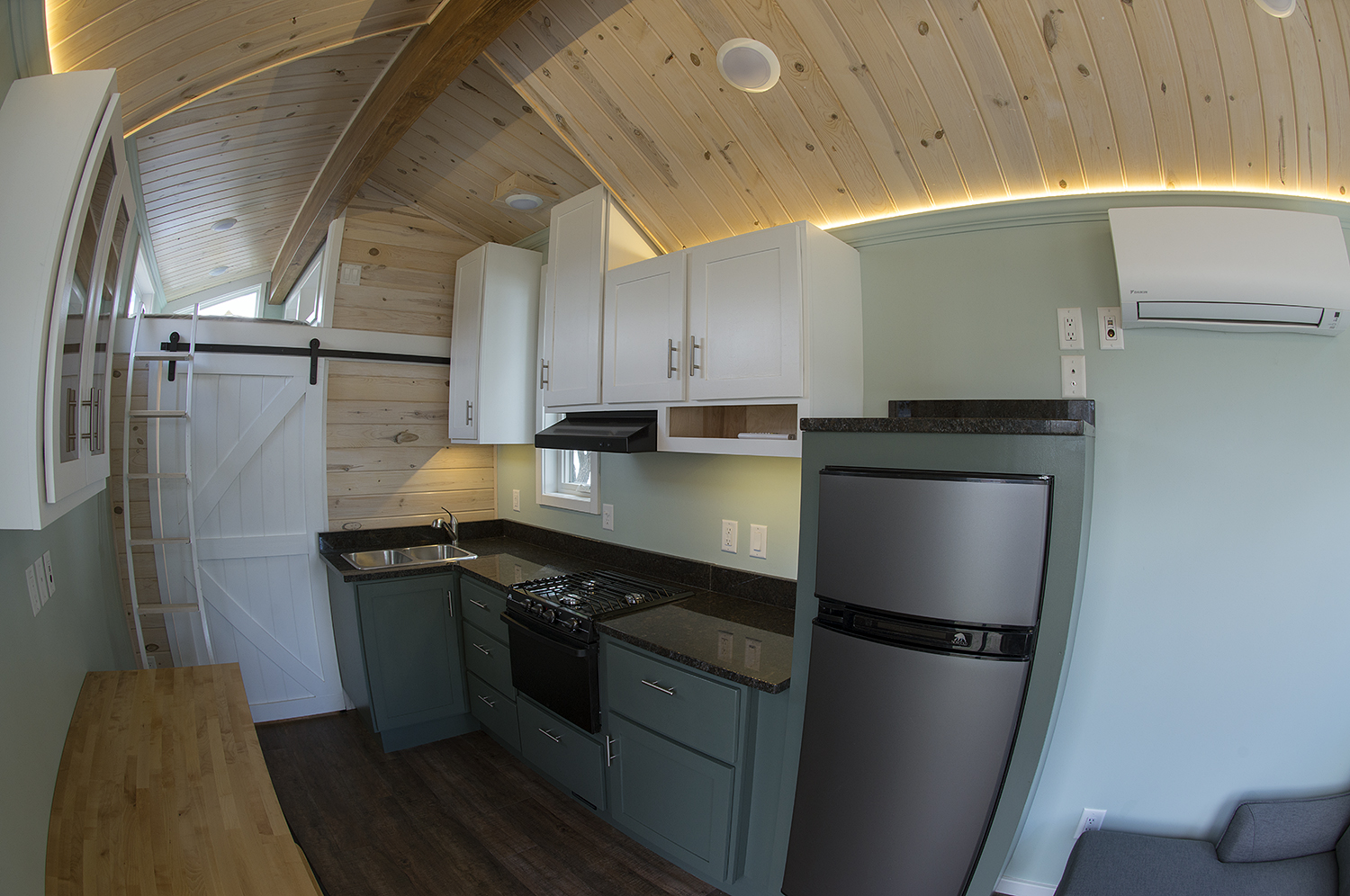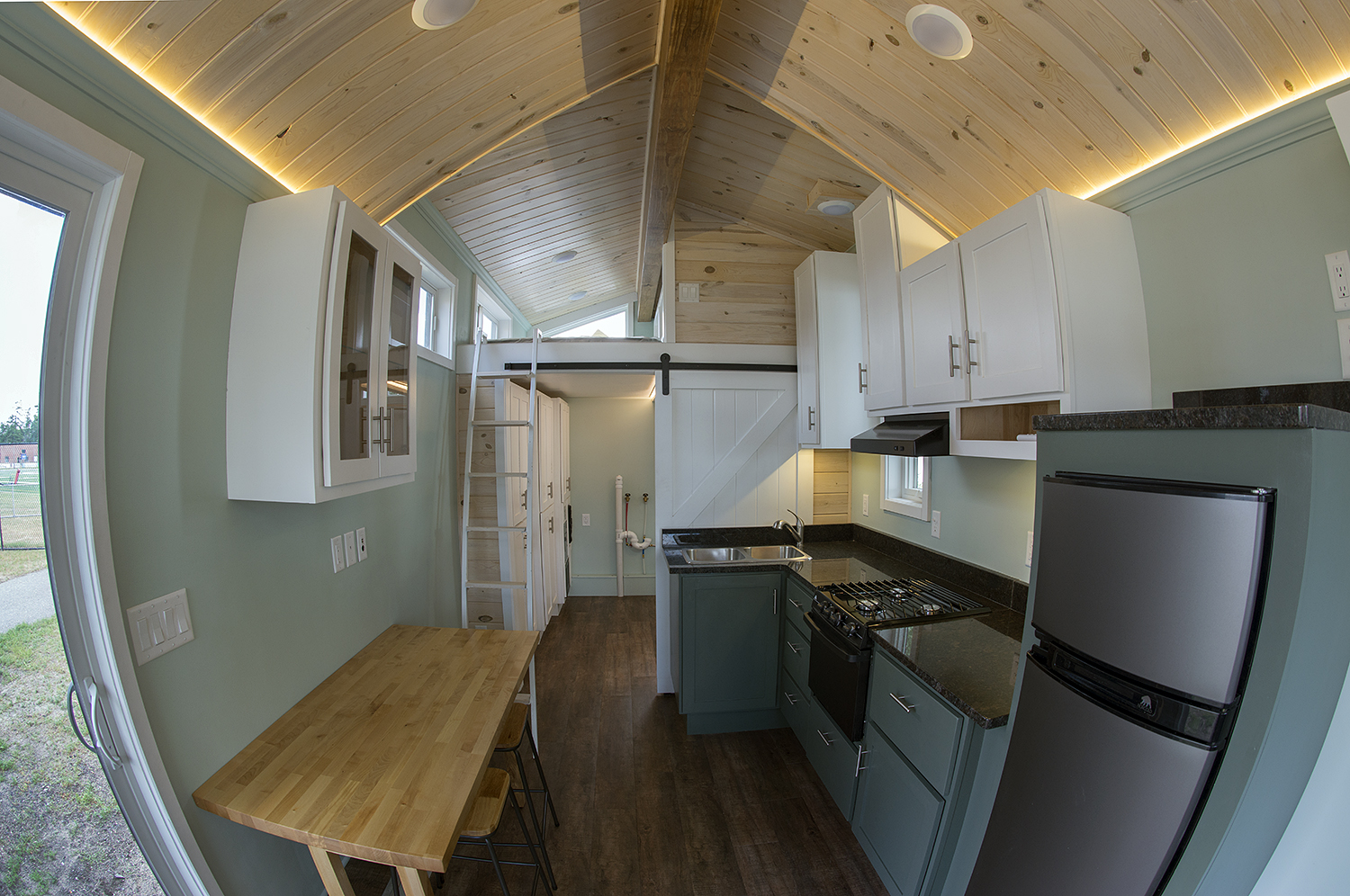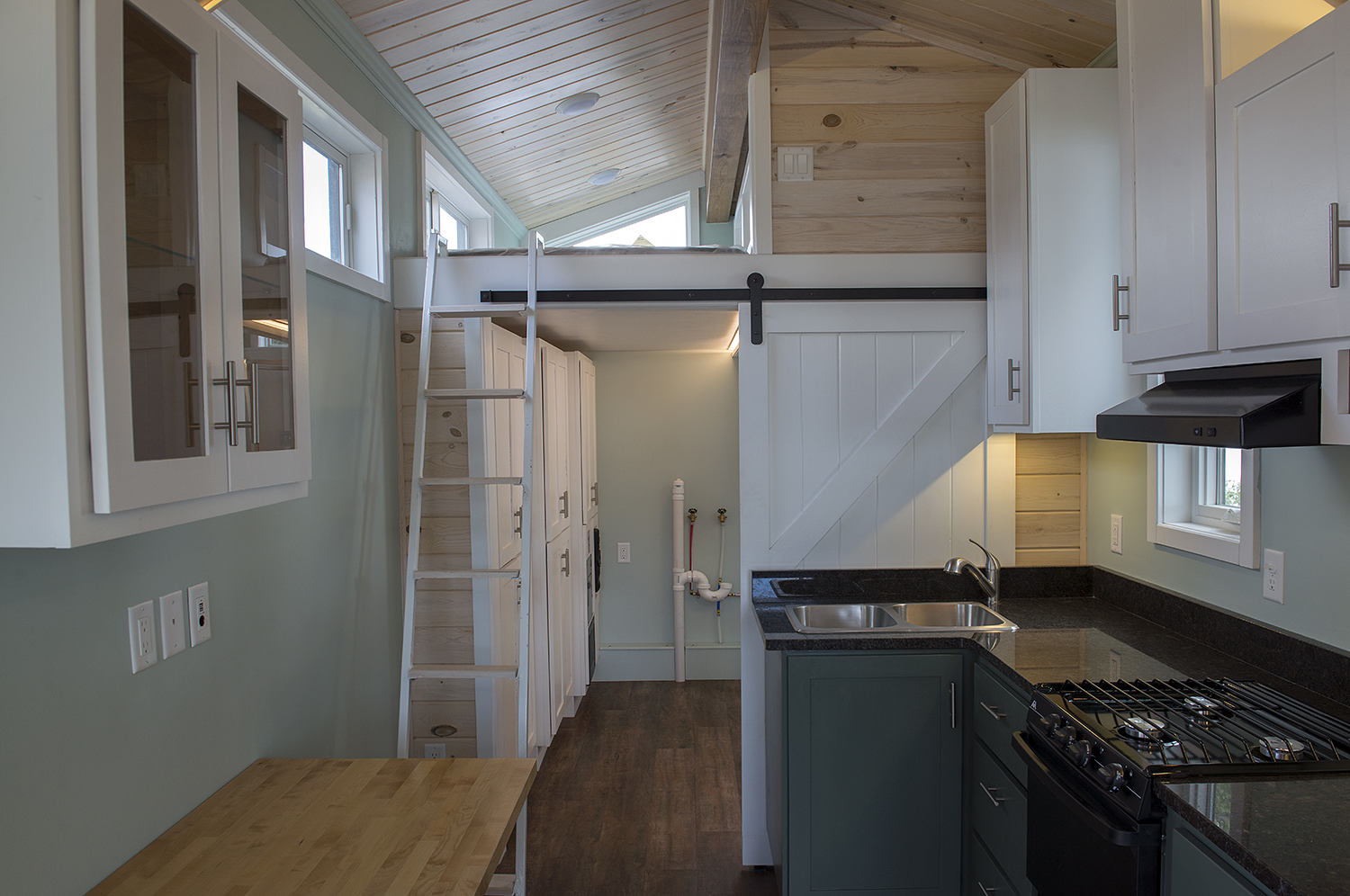 The 206 square foot tiny house was constructed in accordance with the "A Guide to Park Model RV ANSI A119.5 Handbook." A complete inspection of the house will be negotiated and completed upon or before purchase.
Tiny House Partners
Many local and regional partners committed their time, resources and expertise to the university's tiny house project.
Frontier Electric.
Wanzek Construction, a MasTec company.
Marvin Windows and Doors.
Northwoods Lumber.
Minnesota State Advanced Manufacturing Center of Excellence.
Extreme Panels.
Dick's Plumbing and Heating.
St. Cloud Refrigeration, Inc.
Done Right Drywall, LLC.
Sherwin-Williams Store.
Potlatch Corporation.
Simonson Design.
Bemidji Welder Supplies, Inc.
Milwaukee Tools.
Acme Tools.
Frizzell Furniture Gallery.
BSU Alumni Association.
Twin City Discount Granite.
Pleasureland RV Center in Brainerd .
Kraus-Anderson Construction Company.
KB RV Center of Bemidji.
LePier Shoreline and Outdoors.
Contact
Links
2021-B-001