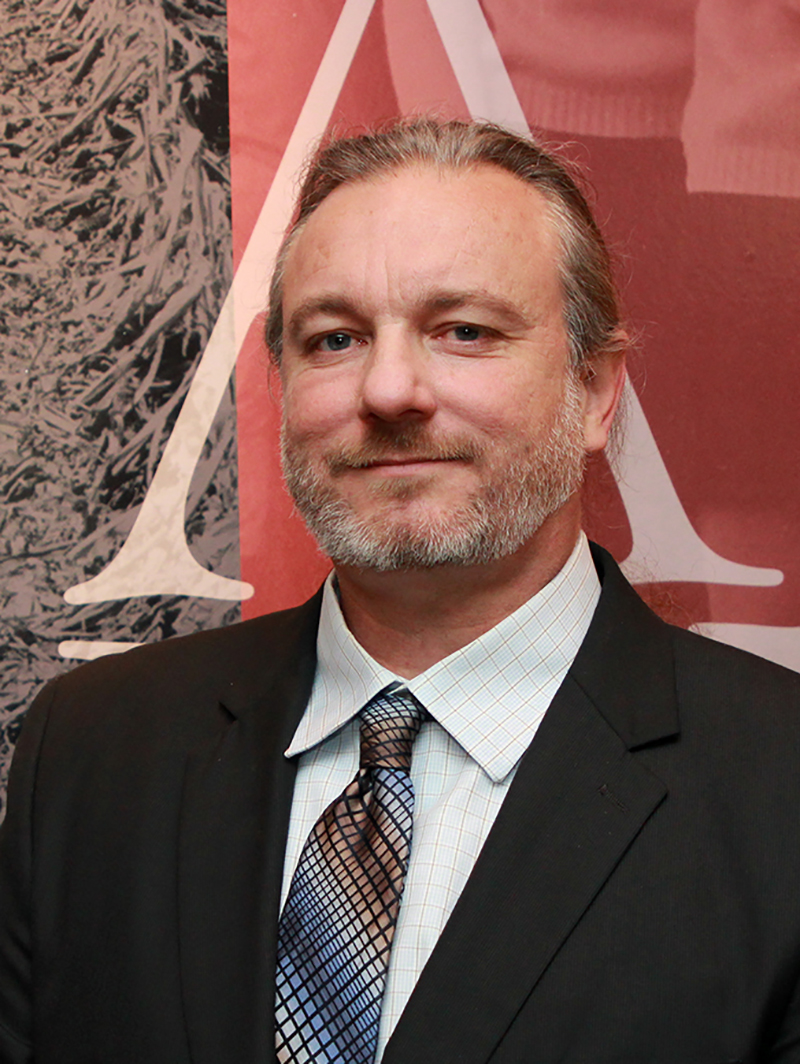 Dr. Jeffrey W. Bell has been named dean of Bemidji State University's College of Individual & Community Health.
Dr. Allen Bedford, provost and vice president for academic affairs at Bemidji State, said he is looking forward to Bell's contributions and leadership as the new CICH dean.
"Dr. Bell has a combination of skills that allow him to see what's possible and to support groups with strategic, deliberate steps toward a shared vision. These skills will allow him to strengthen the role that the College of Individual and Community Health plays in reinforcing the wellbeing of people, communities, and environments that combine to make northern Minnesota a special place to live and learn. He will strengthen the college's efforts to advance multicultural understanding, and accelerate the success of Indigenous students. He understands and is drawn to the special responsibilities that BSU and the college have to our region."
Bell joins the BSU administration from Southwest Minnesota State University in Marshall, Minnesota, where he served as interim dean of the College of Arts, Letters and Sciences since 2021. He has been at SMSU for twelve years. He joined the SMSU's faculty as an assistant professor of wellness and health performance in 2010 and later served as a professor of exercise science and accreditation coordinator. He is a member of the Council of Colleges of Arts and Sciences, the Northland Chapter of the American College of Sports Medicine, the Partnership for Undergraduate Life Sciences and the Association for the Assessment of Learning in Higher Education.
"Throughout the interview process I found welcoming and passionate people who were focused on serving the region but more importantly focused on helping students live inspired lives," Bell said. "The College of Individual and Community Health at BSU is positioned to fully realize the goal of impacting the health of individuals and their communities."
Additionally, at SMSU, Bell served on multiple campus committees including the Equity 2030 work group, equity by design work group and the academic advising support committee. He also chaired committees for institutional assessment and co-chaired the Higher Learning Commission/strategic planning committee.
Bell succeeds Dr. Jim White, Bemidji State alumnus and professor of human performance, sport and health, who served as interim dean for the College of Individual and Community Health since August 2020.
"I thank Provost Bedford and the search advisory committee for their important work and for considering me," Bell said. "I am humbled and honored to have been selected as dean and look forward to facilitating the work of my new college and the university"
Bell holds a bachelor of arts in visual arts and a master of arts in teaching from Austin College in Sherman, Texas, a master of science in health and human performance from Texas A&M in Commerce, and a doctorate of philosophy in exercise physiology from Purdue University in West Lafayette, Indiana. His appointment as dean of BSU's College of Individual & Community Health will begin July 1.
BSU's College of Individual and Community Health was created as part of an overall college restructuring effort that took effect in July 2018. The college includes seven departments: criminal justice; human performance, sport & health; nursing; political science; psychology; social Work; sociology & communication studies; and the center for sustainability studies.
Contact
Dr. Allen Bedford, provost and vice president for academic and student affairs; Allen.bedford@bemidjistate.edu
Links
2022-B-079