Arne Vainio, M.D., who has spent the last 25 years as a family practice physician on Minnesota's Fond du Lac Reservation, will deliver Bemidji State University's 2022 Commencement address as the recipient of the university's 38th Distinguished Minnesotan award.
First presented in 1981, Bemidji State's Distinguished Minnesotan award acknowledges the contributions of current or former residents of the state who have performed exemplary service to the people of Minnesota or the United States. Vainio honor is the first bestowed by the university since 2019, as the award returns after a two-year hiatus forced by the COVID-19 pandemic.
The Distinguished Minnesotan traditionally addresses graduating seniors at Bemidji State's Commencement ceremony, set for May 6 in Bemidji's Sanford Center. Vainio's address will be delivered to graduates and streamed online during BSU's three May 6 graduation ceremonies, one for each of the university's three colleges.
About Dr. Arne Vainio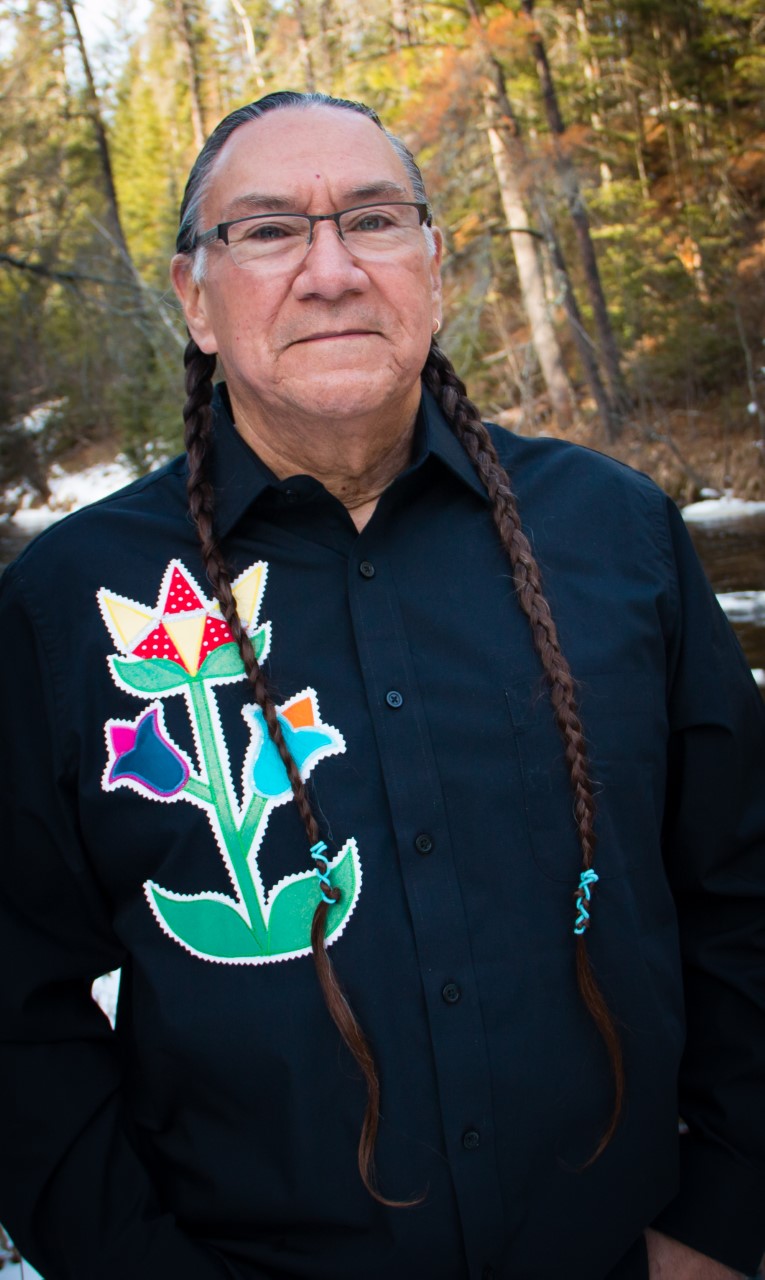 When Arne Vainio, born to a Finnish father and an Ojibwe mother in Chisholm, Minnesota, was four years old, his father died by suicide, and poverty for his family followed. However, support from others — numbering what Vainio calls "less than a double handful of people" — changed the course of his life.
"We are all that person for someone who might be lost," he said.
Vainio, a citizen of the Mille Lacs Band of Ojibwe, worked a variety of jobs including bartender, auto body shop worker, lumberjack, sawmill worker, farmhand and heavy equipment operator through his teens and early 20s. He settled in as a heavy equipment operator and worked his way up into a position a superintendent for a construction company working in multiple states.
However, the call to serve others was strong, and Vainio changed course and began pursuing a career as a first responder. He served as a firefighter and paramedic in Virginia, Minnesota, in the late 1980s and then took a leap and enrolled in medical school at the University of Minnesota, Duluth, in 1990.
Graduating in 1994, Vainio began a career in medicine that has seen him become a nationally renowned physician — as of 2020, one of less than 3,500 Indigenous physicians in the United States.
After spending three years as the first-ever resident at the Seattle Indian Health Board, Vainio returned to Minnesota. For the past 25 years, he has served as a family practice physician at the Fond du Lac Ojibwe Reservation's Min-No-Aya-Win Human Services Clinic.
In 2017, he was named the Physician of the Year by the Association of American Indian Physicians, adding to a list of honors that includes a 2016 Virginia McKnight Binger Unsung Hero Award, which recognizes individuals for having significant impact on the state of Minnesota, and the 2008 Early Distinguished Career Award, given annually to a single graduate from the University of Minnesota's medical school, in addition to dozens of others.
In addition, he has cemented his position as an educator and a mentor to countless Indigenous and BIPOC students of all ages. He has used YouTube, appearances on television, writing for blogs and online news outlets and "Mad Scientist" programs he developed to encourage Indigenous youth to explore careers in the sciences.
"I've been given this place and this opportunity and this gift to be able to point out to people that if I can do something, anybody can do it," Vainio said in a 2017 interview with Indian Country Today. "Barring reincarnation, you get one shot at it, one single shot. And, you know, you've got to make it count."
Bemidji State University's Distinguished Minnesotan award was presented annually from 1981–2009, and was not awarded in 2010 or 2012. The award was on hiatus in 2020 and 2021 due to pandemic mitigation measures.
2022 Commencement Quick Facts
BSU's 2022 ceremonies will be the university's 102nd Commencement celebrating its 103rd graduating class. Commencement exercises were canceled in 2020 due to the COVID-19 pandemic, and BSU instead held a virtual recognition of graduating seniors.
The university will hold three graduation ceremonies on May 6 at Bemidji's Sanford Center – one for each of the university's colleges.
9 a.m. — College of Arts, Education and Humanities
noon — College of Business, Mathematics & Science
3 p.m. — College of Individual & Community Health
Calendar
May 6 – 9 a.m, 12 p.m. & 3 p.m. – Bemidji State University's 102nd Commencement ceremony. Location: Sanford Center, 1111 Event Center Drive NE, Bemidji. Closed to the public.
Contact
Links