Bemidji, Minn. – At Bemidji State University, the liberal arts and career development go hand in hand. Offering 70 undergraduate areas of study and eight graduate degrees encompassing arts, sciences and select pre-professional programs, our expert faculty prepare students to lead inspired lives in a global society. When not in the classroom, these academic professionals are committed to participating in national and international dialogues about their discipline.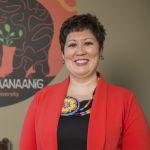 Dr. Misty Wilkie, professor of nursing, helped develop Native American artificial intelligence patient characters for Shadow Health, an educational software developer of learning environments. Nurses using the simulation learn can now learn about American Indian cultural considerations, such as allowing additional family members into the room during birth and honoring the mother's request to take the placenta home.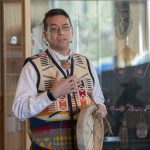 Dr. Mark Standing Eagle Baez, assistant professor of psychology, was a guest on the Native American Calling podcast, a live call-in program linking public radio stations, the internet and listeners. The program features leaders, experts and influencers working to improve the quality of life for Native, Indigenous and First Peoples around the globe. During the June episode "How to confront mass shootings" Baez provided expertise in mental health and how adults can begin the conversation with children about gun violence.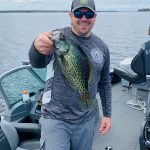 Dr. Robert Fraik, assistant professor of police science and criminal justice, was recently featured on the A&E show "Interrogation Raw," a true crime series about police interrogations. Fraik was featured in an episode which focused on a case he worked on when he was a Bureau of Criminal Apprehension agent in Bemidji.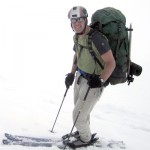 Mark Morrissey, assistant director of campus recreation outdoor program center, assisted in a rescue operation during a climbing trip at Mount Shasta, California, on June 3, 2022. Morrissey was alerted by a group of hikers that three climbers fell off of a steep drop and began trying to locate the climbers. Once they were found, Morrissey performed CPR for 45 minutes before the three injured climbers were airlifted.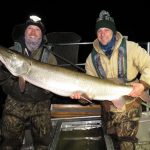 Kamden Glade, fisheries specialist, and Dr. Andrew Hafs, professor of biology, worked in conjunction with the Minnesota DNR, Sport Fish Restoration and the University of St. Thomas in St. Paul, Minnesota, to conduct a three-year study focused on the diet of various fish species. The results of the study, called Feeding Habits and Diet Overlap of Muskellunge and Co-Occurring Piscivores in Minnesota Lakes, were recently released.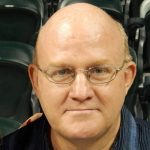 Dr. Eric Forsyth, professor of human performance, sport and health, co-authored a study that investigated ethical issues within interscholastic athletics. The study specifically explored how athletic administrators respond to the issues.
Awanookwe Kingbird-Bratvold, assistant professor of Indigenous sustainability studies, was featured in a Minnesota Public Radio article titled "New Bemidji State degree draws on Indigenous practices to teach 21st century sustainability." The article explored Bemidji State's new degree program that blends Indigenous and non-Indigenous views of sustainability and the environment. In the article, Kingbird-Bratvold demonstrated how to process maple syrup and discussed the program's curriculum which includes food sovereignty, health, sustainable communities, environment, wellness and the sacred connection to place.
Bemidji State University educates people to lead inspired lives. From a serene campus located among the lakes and forests of northern Minnesota, BSU offers world-class education in arts, sciences and select pre-professional programs. Bemidji State's 4,750 students can pursue degrees in 70 undergraduate areas of study and nine graduate programs. BSU is guided by Shared Fundamental Values, which are civic engagement and leadership, international and multicultural understanding, belief in the power of liberal arts, and environmental stewardship. Bemidji State University is a proud member of Minnesota State, the third-largest higher education system in the United States. Can a north woods education transform you? Find out. For more, visit bemidjistate.edu or find us at BemidjiState on your favorite social media networks.