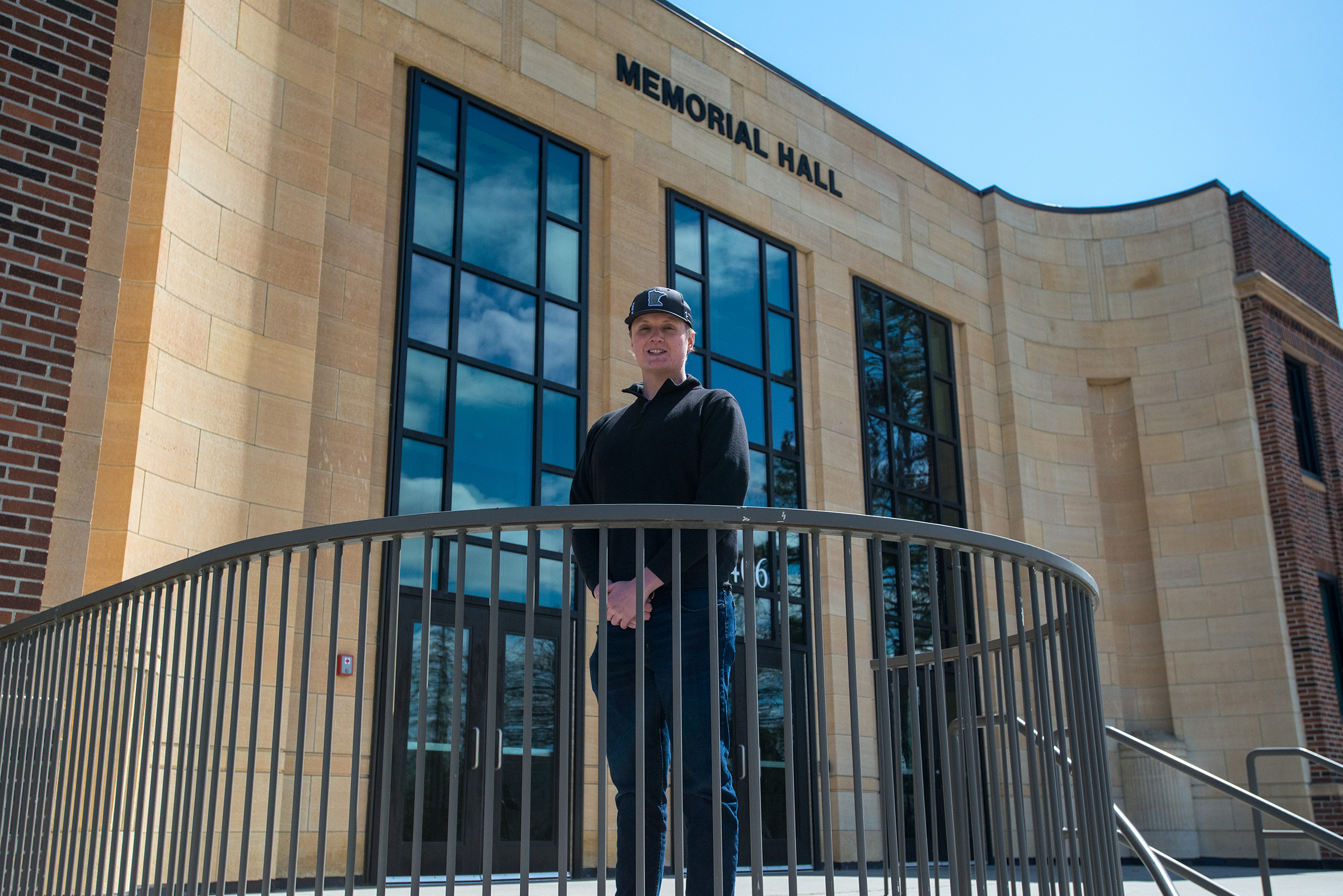 Jack Lundren has been motivated during his time at Bemidji State University by one thing: to be successful. He's well on his way to that goal with the help of two particular BSU student organizations.
Lundgren, a senior business administration major from Maple Grove, was drawn to BSU's American Marketing Association and Professional Sales Team as he entered his senior year at BSU.
He felt gaining leadership experience in college would help shape him into the business professional he wanted to be after graduation, so he reached out to Dr. Angie Korvarik, associate professor of business administration and AMA advisor, for more information about the organizations.
Lundgren was elected president of the university's AMA chapter at the beginning of the 2022-23 academic year.
The American Marketing Association is one of the largest professional organizations in the world, with over 31,000 members in the marketing field throughout the country. The organization has over 320 active college chapters with 11,000 student members. Student members have access to the organization's library of marketing articles and podcasts and can ask for career advice from marketing professionals, locate career opportunities and access career development resources. BSU has one of just four college chapters in Minnesota.
The BSU Professional Selling Team competes in sales competitions across the country using the sales skills they learn in their business courses and in the professional sales lab located in Memorial Hall. The team's goal is to prepare BSU's future sales leaders for success in the sales industry after graduation.
Being involved in the two organizations taught Lundgren how to motivate himself and others, achieve collective and individual goals and to feel more confident when others are depending on him.
"This experience has taught me to be confident in my ability to be successful after college. I enjoy being in a leadership role," he said.
Leadership experience and self-confidence weren't the only things Lundgren gained from his involvement in AMA and the Professional Sales Team. He has traveled to Orlando, New Orleans and Georgia to participate in university-sanctioned conferences and competitions. He earned second place in the sales competition at the 2023 AMA International Collegiate Conference in New Orleans this year. The chapter was also named Top Small Chapter of the Year.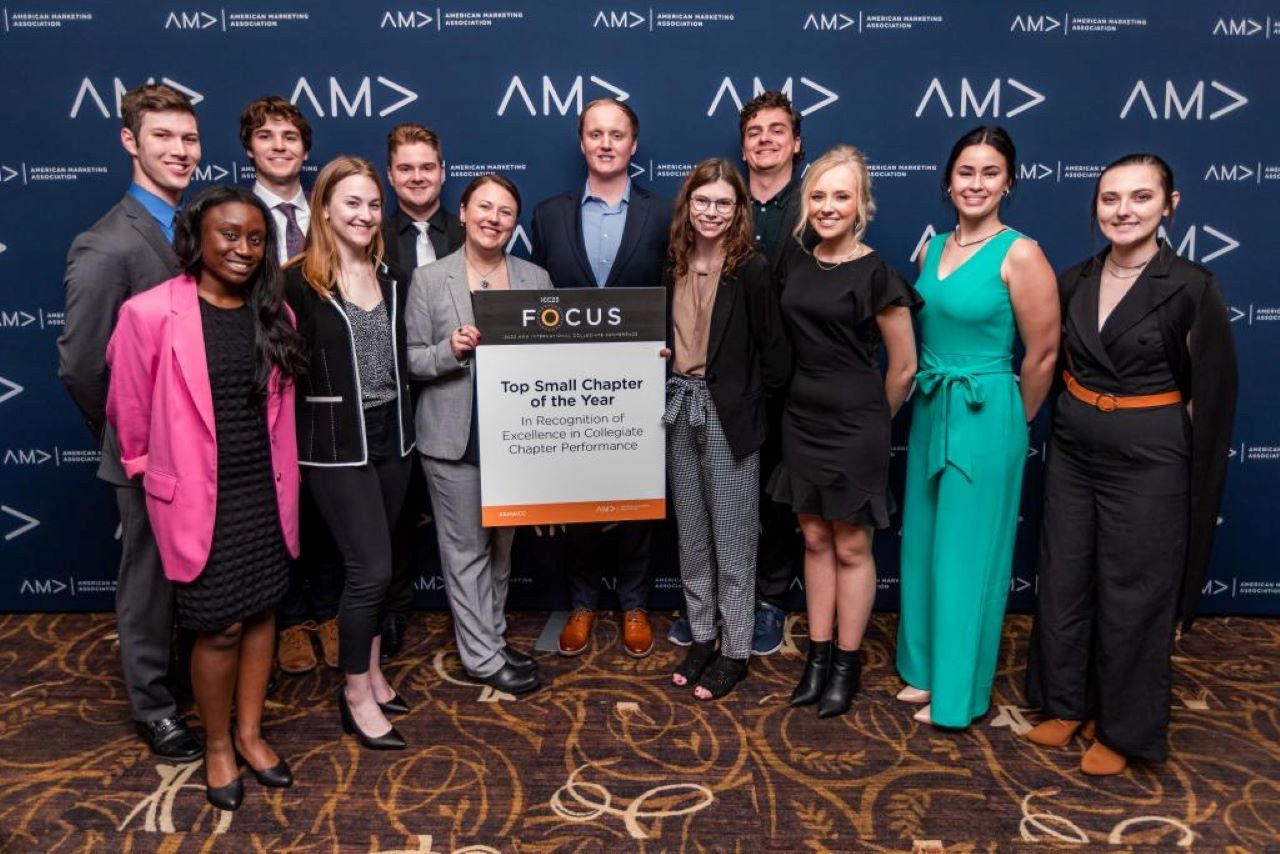 These accomplishments have opened impressive doors for Lundgren professionally, including receiving several job offers from several Fortune 500 companies and building connections with other students from universities across the United States, Canada and Puerto Rico.
Lundgren's accomplishments at BSU have created a very bright future for him, but at one point, that future wasn't so bright.
"I dropped out of high school my senior year and struggled with several personal problems and addictions which hampered my life at the time," he said. "I felt stuck, but turned it around by earning my GED, going to community college and eventually transferring to Bemidji State to obtain my bachelor's degree."
Rising above those difficult times was not easy, but gave Lundgren a renewed look at life and motivation to be the best he could be.
"I take advantage of every opportunity to grow both personally and professionally. Taking risks and putting myself out there motivates me because I know I'm working toward the success I desire," he said.
Lundgren is excited walk across the graduation stage on May 5 and begin the next chapter of his life. He accepted a sales position with Hormel Foods in Seattle and is ready to use his Bemidji state experience to make a positive difference for the company.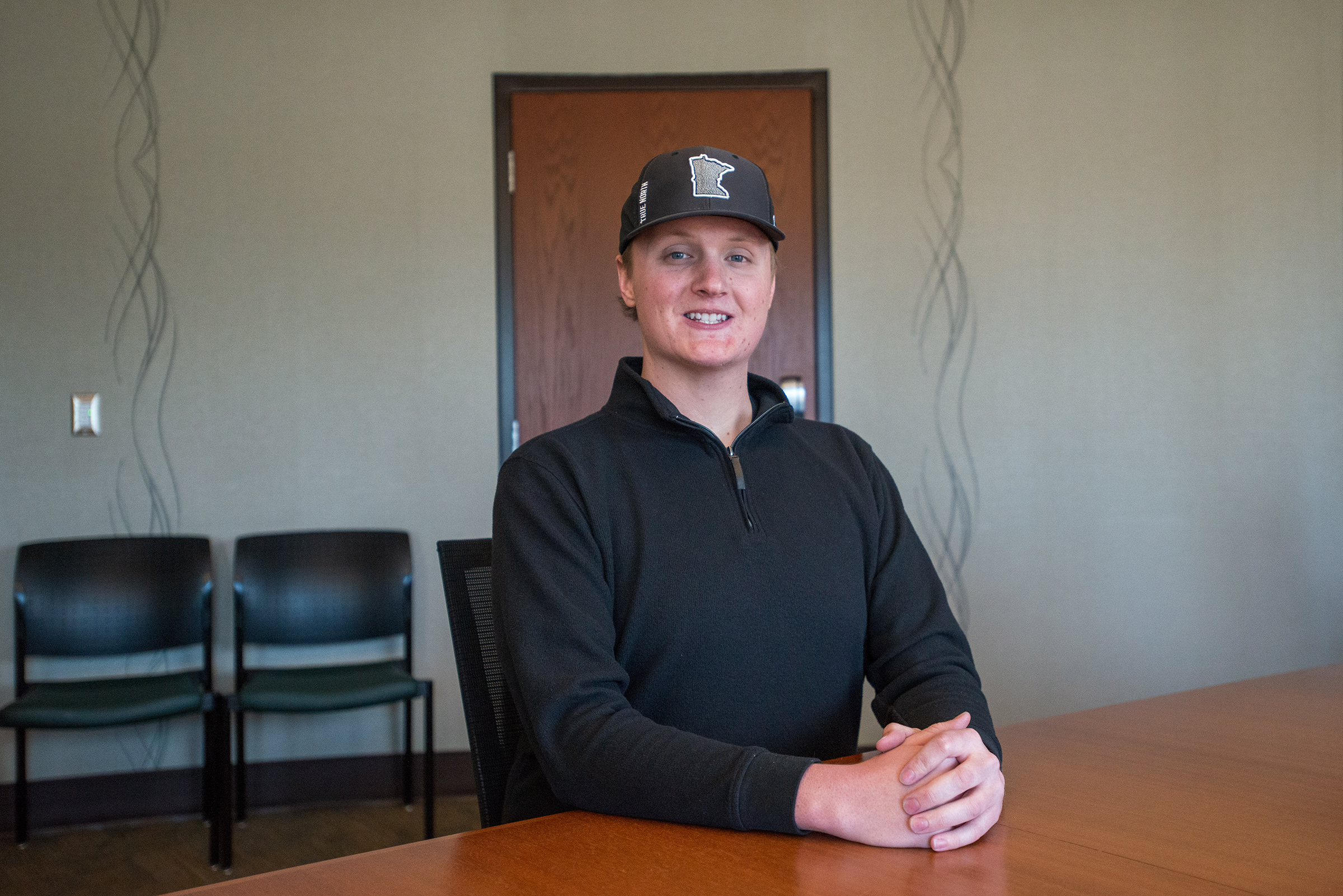 Aside from his own strong personal motivation, he believes the opportunities and people at Bemidji State were keys to his success.
"I learned that your future becomes brighter by surrounding yourself with people who want success for you just as much as themselves" he said. "Thanks to those experiences, I feel ready to go out into the real world."
Contact
Dr. Kelly La Venture, associate professor of business administration
Links
BSU American Marketing Association