President's Message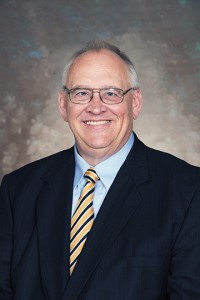 Whether as students or employees, our direct connection to Bemidji State University is inevitably finite. Freshmen become graduates, and so it goes. Since 1919, many generations of arrivals and departures have made us into an innovative source of education for students from around the world. As you may know, I have reluctantly decided to retire next summer after six years in the best job I've ever had. My wife, Dianne, and I won't say farewell quite yet because there is much to do over the next six months, as always.
Naming an end date to a role I have so proudly fulfilled makes me even more appreciative of all we have and will accomplish together as stewards of Bemidji State. Nowhere is that more evident than in the ongoing Imagine Tomorrow fundraising campaign, which recently surpassed its initial goal and is now in uncharted territory. I cannot adequately thank all of you who are a part of this great cause. Already the campaign has allowed us to double our donor-funded scholarships to students.
Each issue of this magazine describes another chapter in the journey of Bemidji State. The stories chronicle the commitment and contributions of individuals who carry us ever onward. I think, for example, of the Bemidji-area legislators and other leaders who helped secure funding to transform venerable Memorial Hall into a state-of-the-art showplace. In every edition we never fail to highlight students' accomplishments, and this time we present six whose lives were changed by scholarships they received. We share engaging photographs of campus happenings, including one of BSU's most memorable Homecoming celebrations. And of course, no publication would be complete without personal updates from scores of alumni who keep in touch because they value their lifelong association with the university.
For now, I still get to say, "See you next time" – hopefully on campus for Homecoming in October as we celebrate the success of Imagine Tomorrow, or maybe at one of our Arizona gatherings in early March. Thank you for being part of the BSU family!
Best wishes,
Richard Hanson