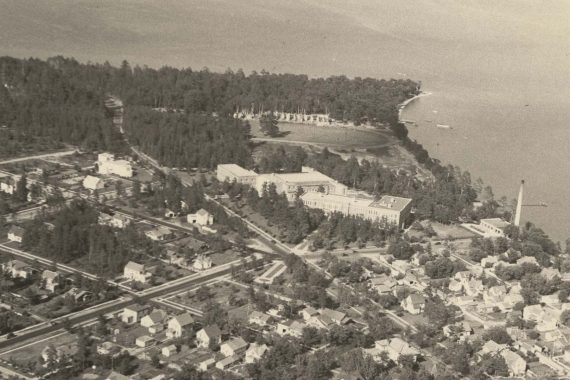 Celebrating More Than 100 years
In 1919, Bemidji Normal School began its first regular school year with 38 students. In response to a growing need for public school teachers, the school was chartered by the Minnesota State Legislature and teacher training was its primary curriculum. Bemidji Normal became Bemidji State Teachers College and began offering a four-year degree in 1921.
Reflecting ongoing changes in the curriculum, the school was renamed Bemidji State College in 1957. In 1975, in recognition of its growing role as a multi-purpose educational institution, it became Bemidji State University.
BSU now hosts more than 5,000 undergraduate and graduate students. We offer baccalaureate degrees in a wide range of fields, master degrees in the arts and sciences and a variety of online learning options. Several of our degree programs and research activities are unique in the state.
Bemidji State Today
While our name and curriculum have changed through the years, our primary focus has not: Bemidji State University serves the people of its region and state.
From its inception, BSU's first responsibility has been to provide quality educational opportunities to the citizens of northern Minnesota. Over the decades we have attracted more and more students from around the region, the country and the world. Recognizing the importance of global education, the university encourages international students to study and live at BSU as we increase student opportunities to study and live abroad. And as we expand our online course offerings, we are able to serve more students living and working outside the area as they strive to secure a brighter future for themselves and their families.
Learn more about Bemidji State's first 100 years.