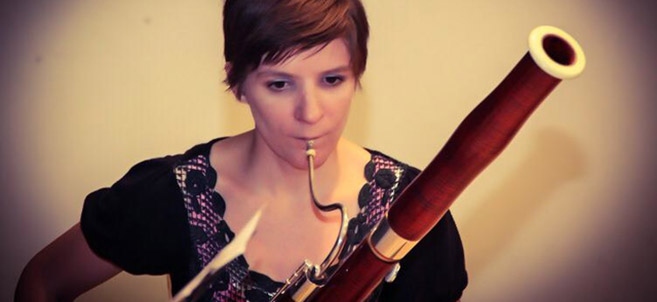 Miriam Webber, assistant professor of music at Bemidji State University, will explore the use of a compositional practice known as "serialism" that was used by early 20th-century composers, and how serialsm's strict rules impacted the work of Russian composer Dmitri Shostakovich, at a Nov. 14 presentation.
Webber's presentation is the fifth and final lecture in the university's fall Honors Council Lecture Series. It will begin at 7 p.m. in Hagg-Sauer Hall 112 on the BSU campus. Honors Council lectures are open free to everyone.
She will discuss the relationship between the Western 20th Century music compositional practice known as "serialism," or "12 tone," and Shostakovich's reluctance to follow its strict guidelines. Serial music structures, which became popular around World War I as new composers began to experiment with new ways of breaking free from classical compositional structures, dictated that a specified series of tones would form the backbone of a piece. Then, the entire series would be presented before any tones in the sequence could be repeated.
"Towards the end of his life, he started borrowing some avante garde music that composers in the United States were composing," she said. "When you listen to Russian composers composing music they called 'serial,' it doesn't follow any of the rules that Western composers set out for that music."
Webber believes much of Shostakovich's resistance to the guidelines of serialism lies in an historical understanding of cultural practices following Joseph Stalin's death in 1953. She will discuss her thoughts on what serialism is, how it has changed and why Shostakovich's works are still considered to be serialist in spite of its refusal to follow Western rules of the form.
"History and music are, in some ways, so intertwined," she said. "Who a person was and where they lived and what was going on in their lives can change so much about how they write music and how we hear their music. It's not just 'open up this textbook and learn about what serialist music is.' There's actually a lot of history involved in why the music sounds the way it does."
About Miriam Webber
Miriam Webber joined the BSU faculty this fall as assistant professor of music. Her doctoral research investigates narrative processes within the works of Soviet composer Dmitri Shostakovich as they relate to Soviet literary theory. Other research interests include pedagogy and performance studies. She has presented several papers at university events and international conferences, and recently published an article in the International Double Reed Society's The Double Reed. Webber is also an active bassoonist and has performed with orchestras across the country.
She holds degrees from Ball State University, McGill University and the University of Kansas, where she is currently a doctoral candidate.
About the Honors Council Lecture Series
The Honors Council Lecture Series is hosted by the Bemidji State University Honors Council. The council is the advisory group to the honors program composed of 12 faculty members representing each of the university's colleges. Student representatives are also elected to the council by their cohorts for one-year terms.
Fall Honors Council Lecture Series
Nov. 14 – Miriam Webber, assistant professor of music; 7 p.m., Hagg-Sauer 112
Contacts
Links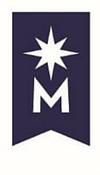 Bemidji State University, located in northern Minnesota's lake district, occupies a wooded campus along the shore of Lake Bemidji. A member of the colleges and universities of Minnesota State, Bemidji State offers more than 80 undergraduate majors and 11 graduate degrees encompassing arts, sciences and select professional programs. Bemidji State has an enrollment of approximately 5,000 students and a faculty and staff of more than 550. University signature themes include environmental stewardship, civic engagement and global and multi-cultural understanding.
---
2017-B-L-034