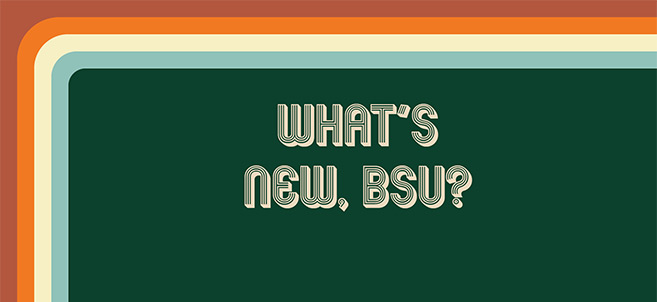 This week's featured guest on "What's New, BSU?" is Dr. Randy Ludeman, director of housing & residential life. We talked with Randy about how his staff worked with residents in the early days of the COVID-19 response, how it had to adjust to the decision to close the hallshttps://vimeo.com/414082811, and how they're continuing to support the more than 60 students who still live with us on campus.
Also featured on this week's show:
"Visit My Workspace" featuring Suzy Langhout, Human Performance, Sport & Health
"Meet My Pet" featuring Maria Eastman, A.C. Clark Library
"Meet My Pet" featuring Madeline Turnquist, Biology
"Visit My Workspace" featuring Tammy Rogers, Accounts Receivable
Feature video, "Moving Out" by Sean Huang
We compressed Sean's video for our show to the point that we degraded the quality of it relatively severely; thankfully Sean has posted the complete video on YouTube so you can see and hear the original how he intended. Check it out!