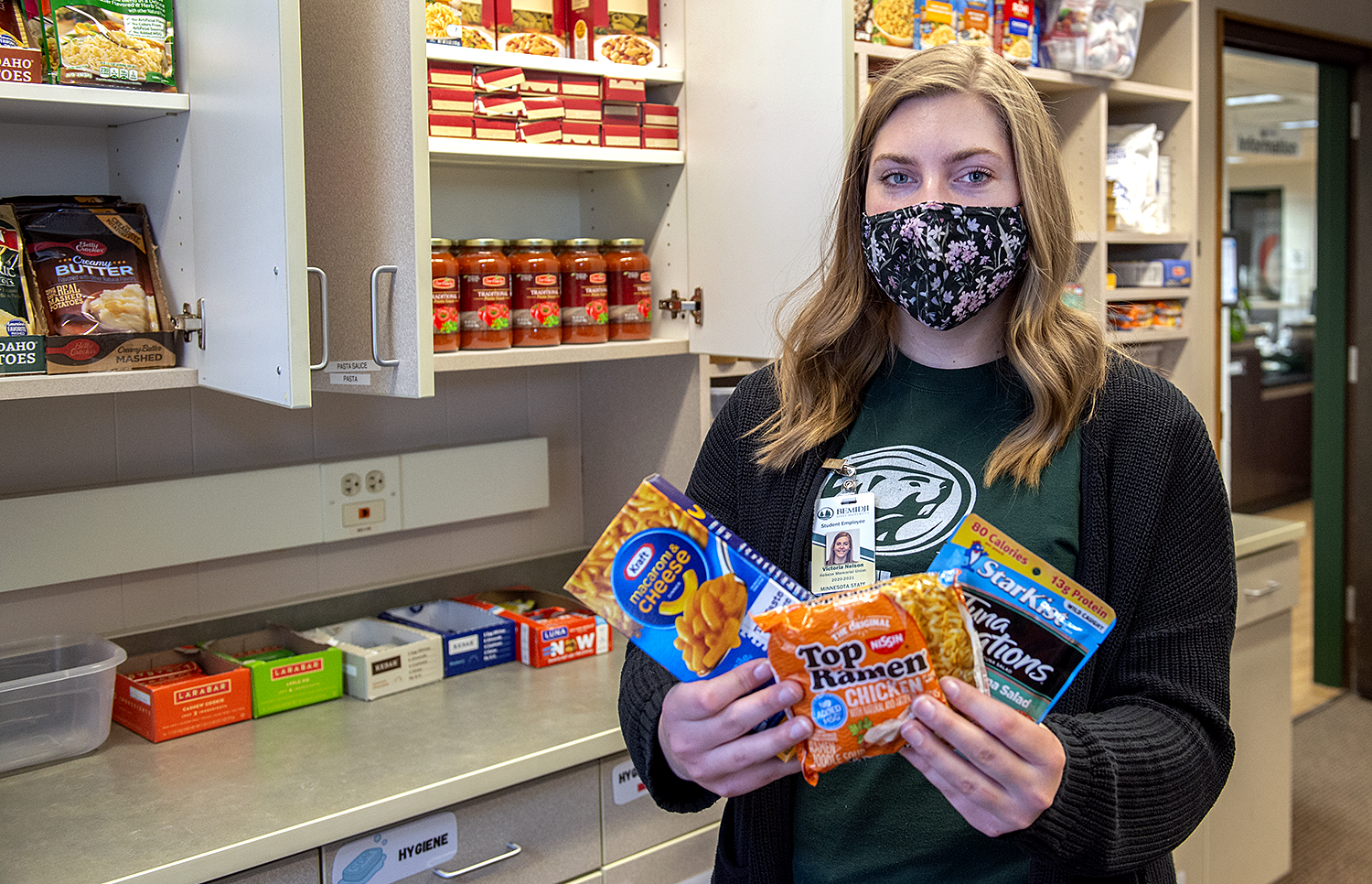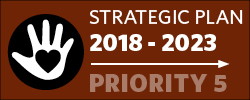 Bemidji State University and Northwest Technical College have begun to address a growing issue of food insecurity among college students in partnership with the United Way of the Bemidji Area.
Nina Johnson, director of BSU's Hobson Memorial Union, said the partnership is helping to develop programs at both BSU and NTC to offer students with access to free food.
"Food is a basic need," she said. "It's enormously challenging to learn and pursue growth and achievement when you're hungry."
Conversations about food insecurity began at both institutions after students, faculty and staff witnessed growing support for and use of "leave what you can, take what you need" boxes. These boxes, located in public spaces on both campuses and stocked through free-will donations from the campus communities, provide students with access to food and toiletries.
This year, the United Way has provided NTC with $400 in gift cards to help ensure NTC's student lounge, "The Roost," can remain stocked with sandwich materials and snacks. NTC can request additional gift cards, if needed.
Meanwhile at Bemidji State, Johnson started a committee to address food insecurity with representatives from Aramark and BSU's Student Senate, Sustainability Office, Center for Diversity, Equity & Inclusion and Division of Student Life & Success.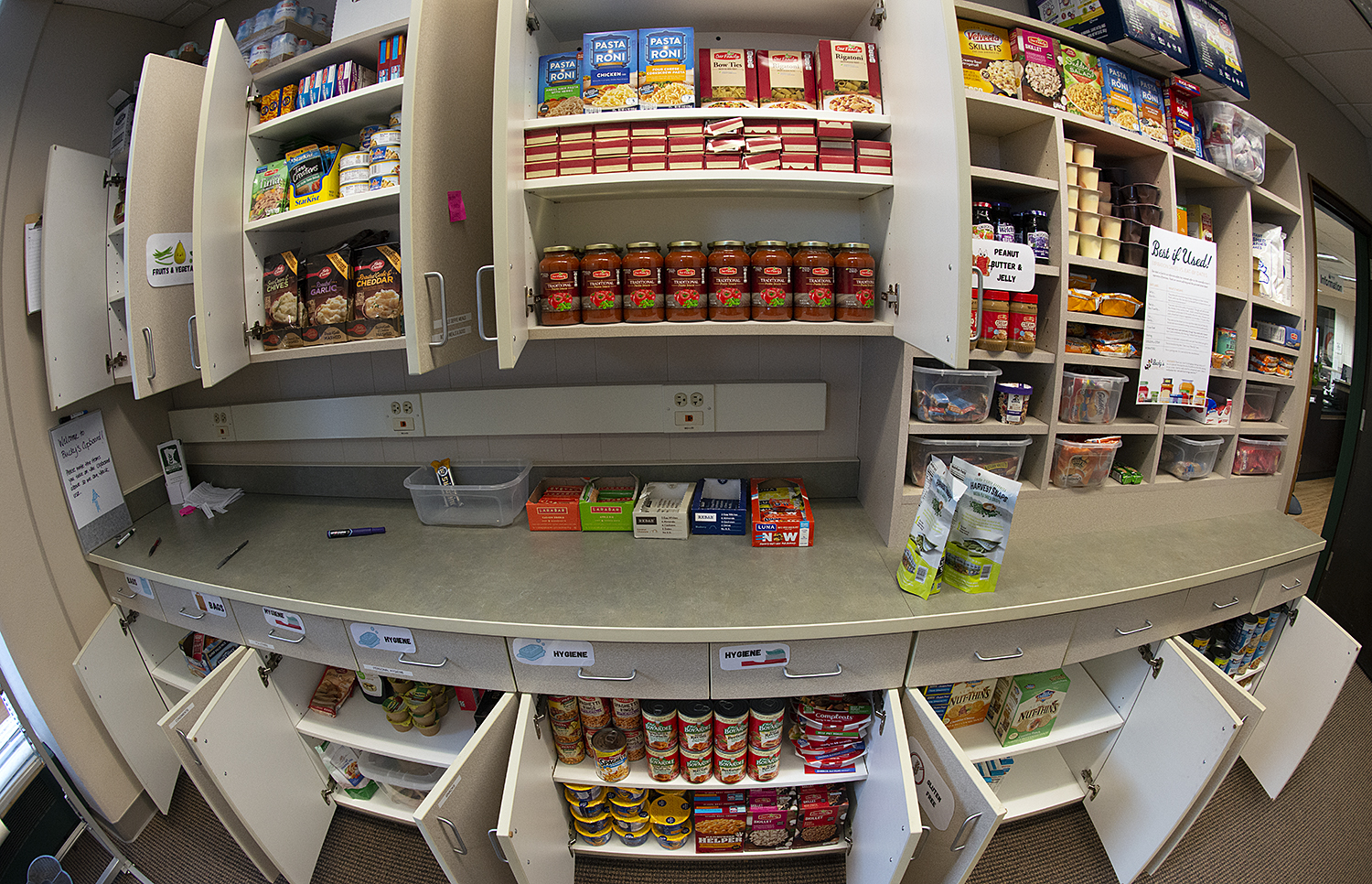 The group focused on the possibility of opening a food pantry on campus, a dream which is now coming to fruition. A former supply room located near the Hobson Memorial Union's information desk is being converted into a food pantry that is easily accessible, but also offers some privacy for those who use it. The pantry will be maintained by students and Hobson Memorial Union staff, with food purchased using gift cards contributed by the United Way. BSU Dining Services, the Sustainability Office and the campus community will also provide supplementary food donations.
"This food pantry will serve as a means to help students when they are struggling to meet this need," Johnson said. "It will also be an opportunity for us to come together as a community and support one another."
To fund projects at each campus, the United Way of Bemidji secured $1,500 in grant funding from Beltrami Electric's Operation Round Up, an opt-in program funded by Beltrami Electric's participating members that rounds local electric bills to the nearest dollar. Grants from the fund are allocated by a trust board to non-profit or community-based organizations which demonstrate a commitment to enhancing the quality of life in the Bemidji community.
"The conversation with United Way offered us resources but, maybe more importantly, helped us realize our goal was achievable," Johnson said.
Contact
Nina Johnson, director of the Hobson Memorial Union, (218) 755-3766, nina.johnson@bemidjistate.edu
Links
---

Bemidji State University, located amid the lakes and forests of northern Minnesota, occupies a wooded campus along the shore of Lake Bemidji. Enrolling more than 5,100 students, Bemidji State offers more than 80 undergraduate majors and eight graduate degrees encompassing arts, sciences and select professional programs. BSU is a member of the Minnesota State system of colleges and universities and has a faculty and staff of more than 550. The university's Shared Fundamental Values include environmental stewardship, civic engagement and international and multicultural understanding. For more, visit bemidjistate.edu or find us at BemidjiState on most of your favorite social media networks.
2020-B-165