Approximately 150 Bemidji State University students presented their academic research and creative achievements during the 23rd annual Student Achievement Conference on April 6.
The conference – themed "Create, Innovate, Inspire" – featured 64 posters and 36 oral presentations representing a wide variety of academic programs, with additional students participating in invitational displays featuring design, fine arts and music.
After an honor song performed by the Ojibwe Nation drum group, the conference began at 10 a.m. with an opening ceremony where President Faith C. Hensrud provided a welcome address. Following the president's welcome, Gordon Hess, a psychology sophomore pursuing a minor in creative and professional writing from Maplewood, Minnesota, recited his poem, "The Artist's Sea," written specially for the conference.
The recitation was followed by a performance of "Mon cœur s'ouvre à ta voix," an aria by Camille Saint-Saëns from the opera "Samson and Delilah," by Emily Bergeron, a senior vocal performance major from Bemidji.
"For the past four years, I've had such a great time studying at BSU," she said. "I feel like I've made so many advancements in my personal and professional life so the student achievement conference is a showcase of all the hard work that I've done and that the professors have done for and with me."
Bemidji local Dick Beardsley, national competitive long-distance runner, motivational speaker and author, then took the stage to provide the 2022 Student Achievement Conference keynote address. Beardsley is arguably one of the top American distance runners of all time and is best known for his 1982 Boston Marathon "Duel in the Sun" with Alberto Salazar. He is also a two-time Olympic Trials Marathon qualifier.
Research in Minnesota's North Woods
After the opening ceremony, more than 30 students gave oral presentations on subjects including how intersectionality impacts state legislatures, the Bemidji housing complex project and bootlegging in northern Minnesota. Similarly, poster presentations by 64 students explore youth homelessness, ovarian cancer treatments, how human-animal interactions are healing, disability within psychology and cultural approaches to Indigenous mental health. A full program of student research is available online.
Jackson Galstad, a political science senior from East Grand Forks, Minnesota, aspires to one day become a lawyer and presented his research on patriotism in which he compared Russia and the U.S.A.
"The student achievement conference has taught me how to conduct deeper and more thorough research, which I think I'll be able to use further on in my career," he said. "It allows us to display our hard work."
With her research on ovarian cancer, Rumer Flatness, a biochemistry, cellular and molecular biology junior from Bemidji, is helping create a less toxic treatment for patients to increase their quality of life. Flatness, who is also a guard for the BSU women's basketball team, plans to begin dental school in Fall 2023 and says her research at Bemidji State has helped her learn to think critically.
"The research that I am doing now has and will help me develop my technical skills and help me get a deeper understanding of cancerous and cellular mechanisms," she said. "The student achievement conference is an opportunity for me to share my research with students and also professors who may be interested."
Joshua Jones, a 2018 environmental studies graduate from Bemidji and a hydrologist with the Red Lake Nation's Department of Natural Resources, helped environmental studies senior Kathryn Cichy from Rockford, Minnesota, develop her research mapping groundwater storage systems of the Red Lake Nation. Jones, a current environmental graduate student at BSU, said Cichy is interpreting groundwater resource data for Red Lake and that the Student Achievement Conference helps develop skills needed to succeed in the professional world.
"My experiences with the Student Achievement Conference have been great," he said. "It was really eye opening for me to see – especially in the realm of science – that this is the blueprint that you follow in most of your career."
Research Traditions at Bemidji State
Conference co-directors Travis Ricks, associate professor of psychology, and Jenna Trisko, university grant writer, were enthusiastic about continuing the tradition for students at BSU.
"I was eager to see the great diversity in projects, research and creative works that students are involved in across campus," Trisko said. "This is such an impactful space for everyone to learn and be inspired by the talents and skills of our exceptional students."
Similarly, Ricks was excited to witness students finding success through inquiry and research. There is a sense of empowerment and connection to the community that students experience as they present and discuss their achievement with fellow peers and faculty, he said.
"As co-director of Student Achievement Conference I get to facilitate, see and experience a plethora of 'eureka' moments as our students share their achievements," Ricks said. "At Bemidji State these achievements are happening frequently across our great campus as students create, discover and advance knowledge within their various fields of study.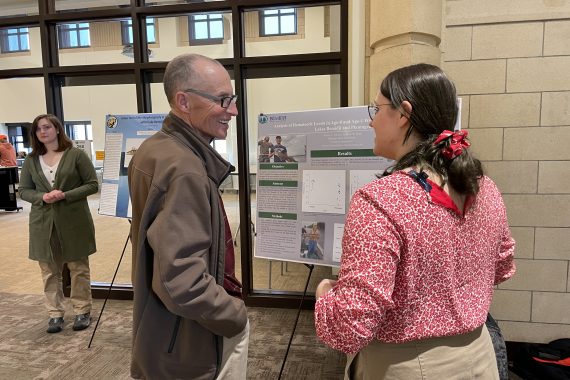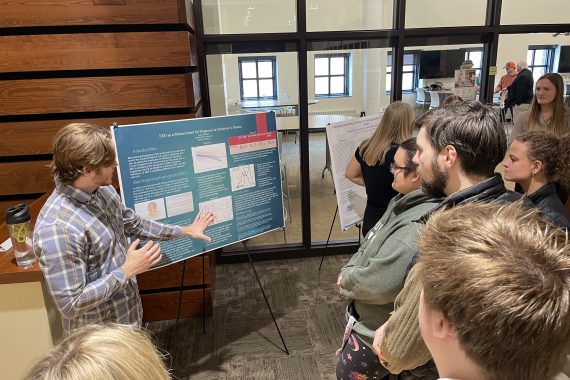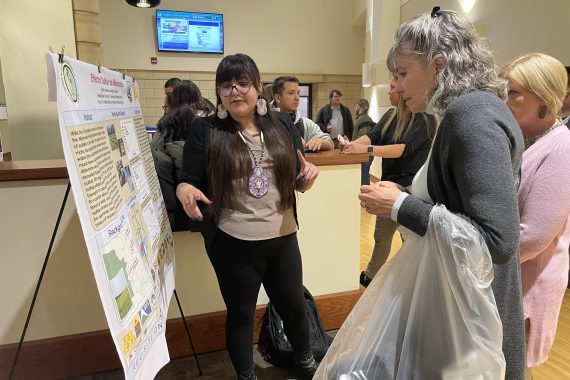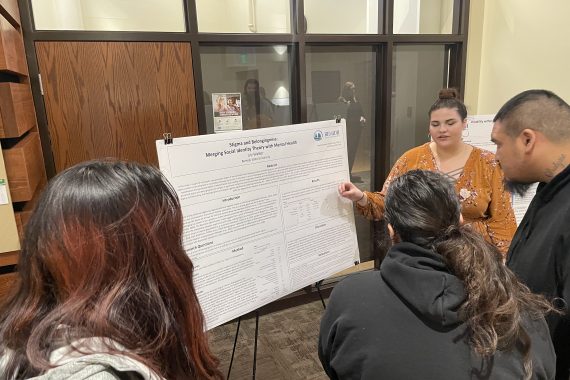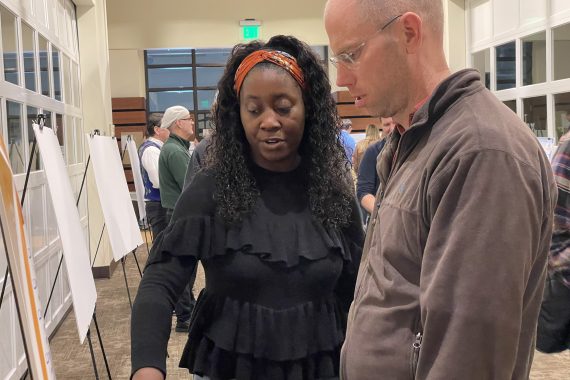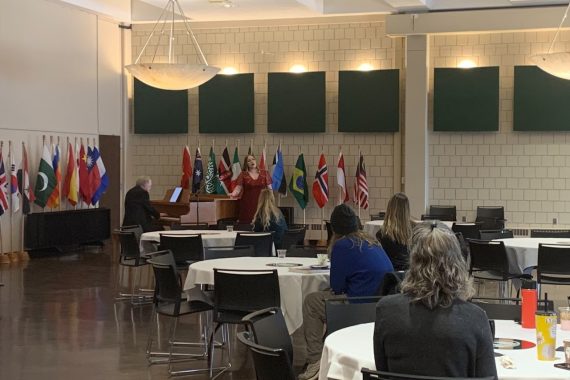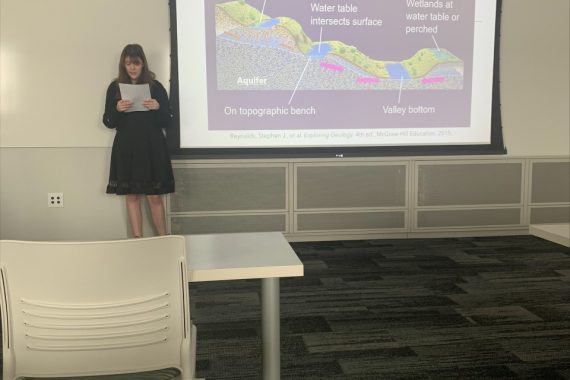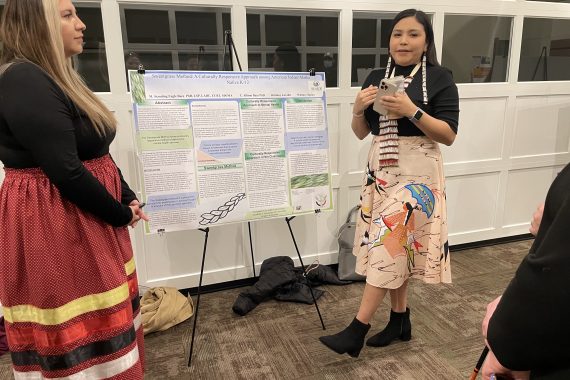 Students who participate in Bemidji State's Student Achievement Conference are also eligible to present at the Minnesota Undergraduate Scholars Conference on April 15. Presented by the Minnesota State system of colleges and universities, the Undergraduate Scholars Conference celebrates students and faculty from across the system as leaders in undergraduate research. With guidance from faculty mentors, students have the opportunity to prepare poster-, oral-, artistic-, or gallery-style presentations to showcase at the annual event.
More Bemidji State Research Sneak Peaks
---
Contact
Links
2021-B-100