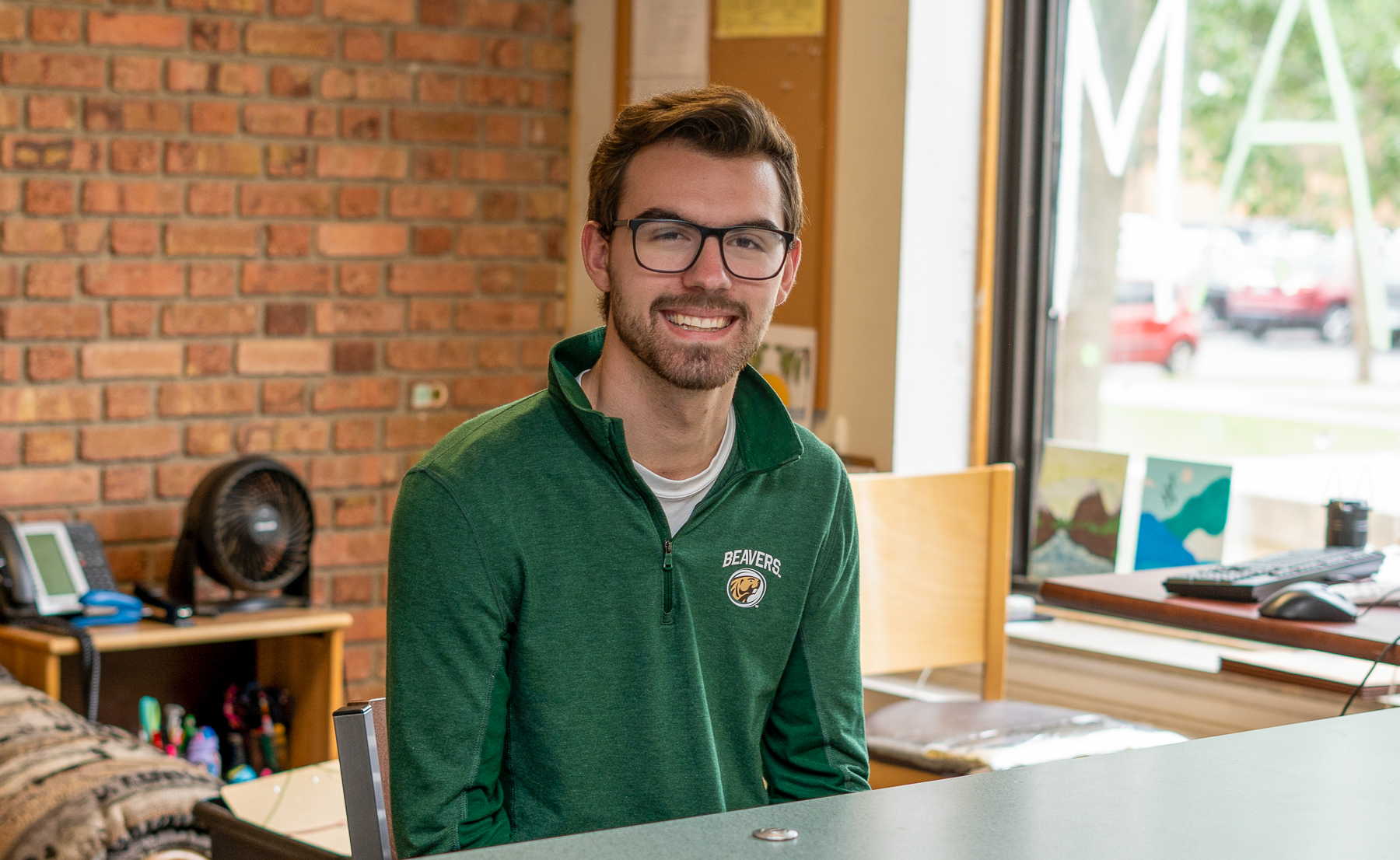 Hundreds of new and returning Bemidji State University students arrived at their on-campus homes beginning August 18, excited to begin the 2022-23 academic year. For Bemidji State's resident assistants (RAs), peer academic assistants (PAAs) and assistant residence hall directors (ARHDs), who arrived on campus two weeks earlier to prepare for their arrival, it is the culmination of many long days of training and a passion for helping others.
RAs, PAAs and ARHDs are sophomore or older students who also live in the residence halls and help students access the social, emotional and academic resources BSU has to offer. ARHDs, like senior accounting and finance double-major, Will Gallagher, are upper-class students that help mentor RAs and PAAs and manage the day-to-day operations of BSU's residence halls. Employed by the Housing & Residential Life office, all three positions receive free on-campus housing, a meal plan and a small stipend in return.
"When I was an incoming student, my resident assistant and peer academic assistant helped me through the difficult transition of living away from home for the first time through connecting us with friends on the floor, different clubs and organizations, academic support and emotional support, " Gallagher, who is from Lino Lakes and oversees Tamarack Hall, said.
Gallagher knew he wanted to become a Housing & Residential Life staff member after the support he received his first year.
"I believe the resident assistants and peer academic assistants play a critical role in residents' success throughout college by connecting them with all of the resources our campus offers," Gallagher said.
RAs, PAAs and ARHDs receive training from BSU staff, faculty and others to gain the tools needed to be a strong support system and source of knowledge for the residents they serve. This training includes how to support and enhance student learning, implement activities for residents, demonstrate peer-helping skills, build community, and understand the role of advocacy in a higher education setting. Staff also learn about topics like safe zones, leadership styles, trauma informed care, and academic tutoring, to name a few.
"These sessions give our staff the tools to support residents socially, academically and emotionally throughout their college experience," Gallagher said.
Housing & Residential Life staff waste no time in welcoming residents to their residence hall floors at the beginning of each semester.
"As soon as residents move into the dorms, we start building a community by connecting with our floor, bringing residents to events and hosting programs of our own," he said. "The first couple months are the most important for residents and staff to make connections and a healthy foundation for the rest of their college experience."
About Housing & Residential Life
The BSU Housing & Residential Life office is committed to fostering safe, caring, inclusive environments that encourage academic success, respect, personal growth and a sense of responsibility toward our community and global society. BSU's seven residence halls house over 1,200 students and single-parent families and are a short walk to academic buildings and connected to other campus buildings by a system of underground walkways and tunnels.
Contact
Link