Dr. Allen Bedford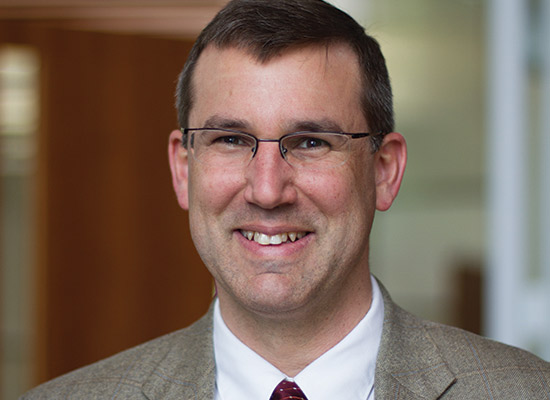 Dr. Allen Bedford began his role as provost and vice president for academic affairs at Bemidji State University on May 18, 2020.
Prior to his role as provost, Bedford served as BSU's associate vice president for academic affairs. Bedford was appointed acting provost and vice president for academic and student affairs at Bemidji State in March 2020 and has been at BSU since July 2019.

Bedford came to Bemidji State from Bryn Athyn College in Bryn Athyn, Pennsylvania. There, he held a variety of roles, both as a member of the college's faculty and as an academic administrator.

He joined the faculty at Bryn Athyn in 1995 and served in a variety of roles through his tenure including chair of the mathematics and science division, director of institutional outcomes and assessment and associate dean for academic affairs. He was named dean of academics and chief academic officer in 2010, a position he held until 2017.

During a 2017-18 sabbatical, Bedford participated in the American Academic Leadership Institute's Executive Leadership Academy, visiting colleges and universities across the country to learn about the challenges and opportunities facing higher education today. After returning from the sabbatical, he taught courses in chemistry, biochemistry and mathematics at Bryn Athyn while also serving as director of institutional effectiveness.

He holds a bachelor's degree in English and science from Bryn Athyn College. He also holds master's and doctoral degrees in chemistry from Temple University in Philadelphia, Pennsylvania.