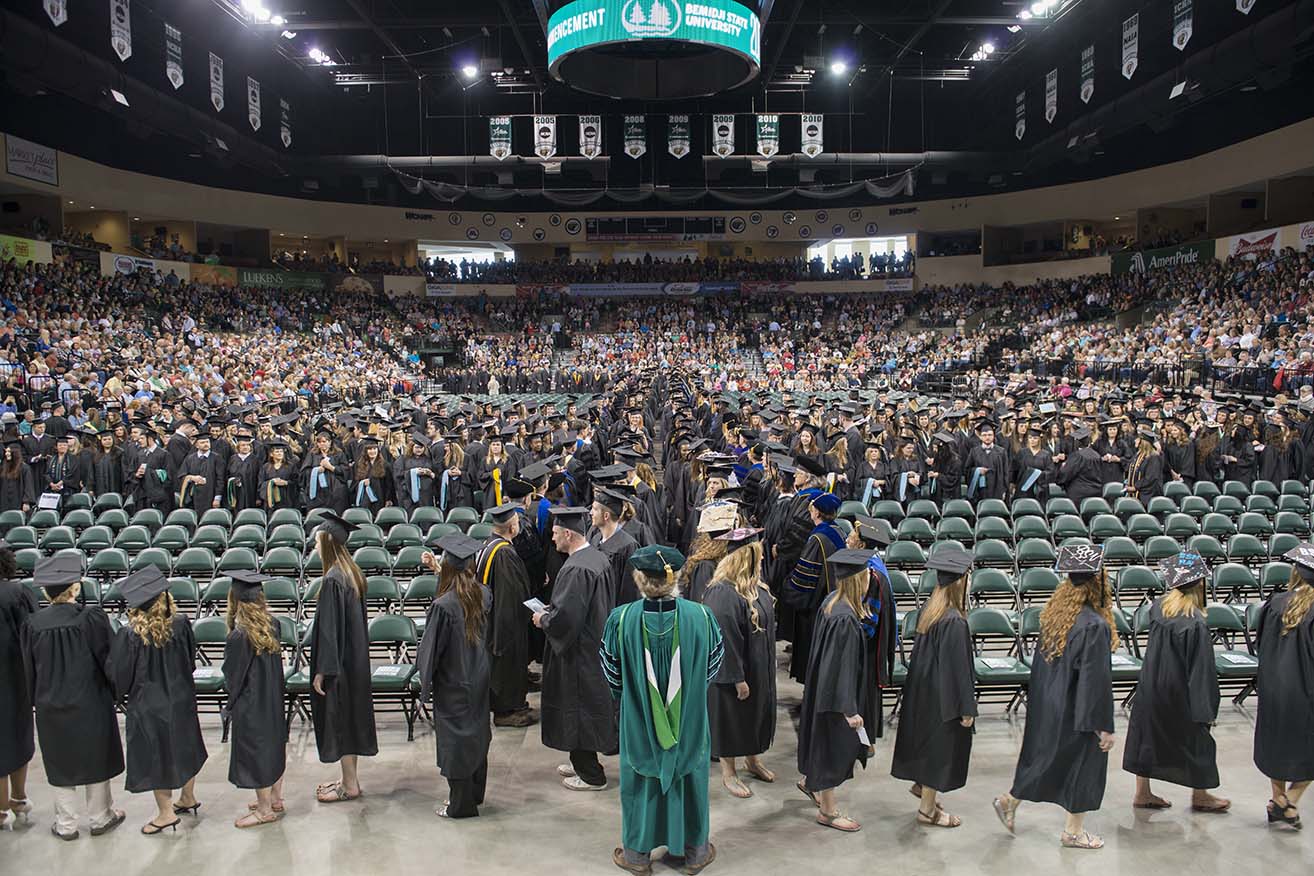 Revisit Bemidji State University celebrated the achievements of 1,066 new college graduates at its 98th Commencement, held May 5 at Sanford Center.
More Commencement content:
BSU's Class of 2017 included:
48 master's degree recipients. BSU awarded 19 master of science degrees; 12 master of arts in teaching degrees; 9 master of special education degrees; 6 master of business administration degrees and 2 master of education degrees.
257 undergraduates who graduated with honors, 58 Summa Cum laude honorees, 93 Magna Cum Laude honorees and 106 Cum Laude honorees;
1,018 students who were eligible to receive undergraduate degrees, including 396 graduates from BSU's College of Arts & Sciences; 320 from the College of Business; and 305 from the College of Health, Sciences and Human Ecology.
In addition to the highlight video, we also have: