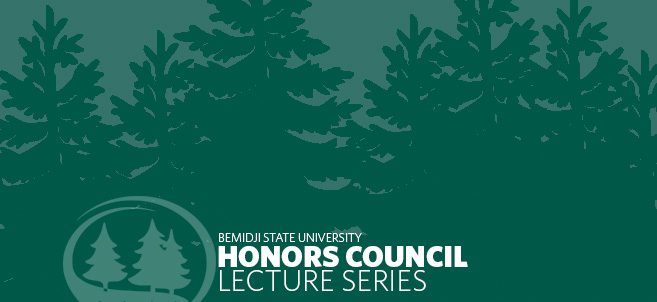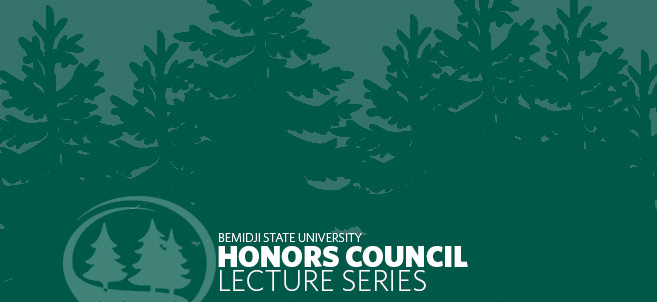 The Bemidji State University Honors Program has announced the lineup for its fall 2018 Honors Council Lecture Series. The series provides BSU faculty with a forum to share their expertise and the results of their research with the Bemidji community. All Honors Council lectures are open free to the public.
The Honors Council Lecture Series is hosted by the Bemidji State University Honors Council, the advisory group to BSU's honors program. It is composed of 12 faculty members representing each of the university's colleges. Student representatives are also elected to the council by their cohorts for one-year terms.
Sept. 11 — Dan Allosso, assistant professor of history, Department of Humanities; "Reality, Narrative, History." 6 p.m., Hagg-Sauer 112.
Oct. 3 — Dr. Holly LaFerriere, assistant professor of biology, Department of Biology; "Identification and Characterization of Genes Important for Memory Formation in Drosophila melanogaster." 6 p.m., Hagg-Sauer 112.
Oct. 16 — Daniel Guentchev, assistant professor of philosophy; Department of Humanities; "John Dewey's Critique of American Civilization and its Lessons for the 21st Century." 6 p.m., Hagg-Sauer 112.
Oct. 29 — Miriam Webber, assistant professor of music; Department of Music; "Honky-Tonk Carnival: Explorations of Laughter and Grotesque in Country Song." 6 p.m., Hagg-Sauer 112.
Nov. 15 — Dr. Thomas Dirth, assistant professor of psychology; Department of Psychology; "Bridging Disability Studies and Psychological Science: A Research Agenda for 21st Century Disability Psychology." 6 p.m., Hagg-Sauer 112.
Nov. 26 — Dr. William Sea, assistant professor of environmental studies; Center for Sustainability Studies; "The Opportunities and Challenges of Being Interdisciplinary." 6 p.m., Hagg-Sauer 112.
Contact
Links
2019-B-015
Bemidji State University, located amid the lakes and forests of northern Minnesota, occupies a wooded campus along the shore of Lake Bemidji. Enrolling more than 5,100 students, Bemidji State offers more than 80 undergraduate majors and eight graduate degrees encompassing arts, sciences and select professional programs. BSU is a member of the Minnesota State system of colleges and universities and has a faculty and staff of more than 550. The university's Shared Fundamental Values include environmental stewardship, civic engagement and international and multicultural understanding. For more, visit bemidjistate.edu or find us at BemidjiState on most of your favorite social media networks.
—bsu—
—
Andy Bartlett
Executive Director of Communications & Marketing (interim)
Bemidji State University
@abart01 // andy.bartlett@bemidjistate.edu // (218) 755-2746
facebook.com/BemidjiState // @BemidjiState // bemidjistate.edu
My email address changed on March 19, 2018. Please update your address books and/or contact lists!