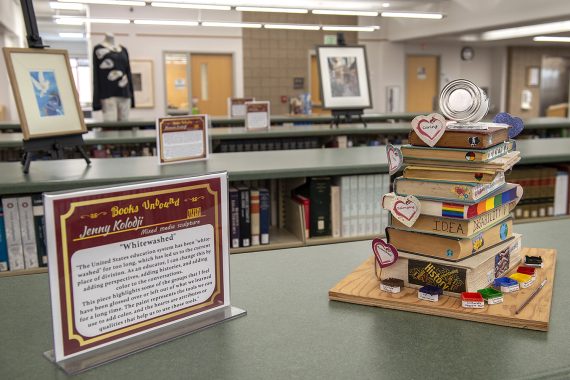 Bemidji State University's A.C. Clark Library is accepting art submissions for its "Books Unbound2!" book art exhibit now until March 6.
Artists within a sixty-mile radius of Bemidji are encouraged to submit art inspired by literature, including book characters, stories, themes or upcycled book materials.
The A.C. Clark Library will accept submissions until March 6 at 5 p.m. Accepted artists will be notified by March 15.
There is no cost to participate and all community members, including high school students and BSU faculty and staff are welcome to participate. Submissions must include a .jpg image no larger than 24″x 24″ with a statement about the artwork and an estimated retail price. Entries will be judged on craftsmanship and incorporation of literary elements. There is a limit of 2 entries per artist.
Featured artists will have their works displayed at BSU's A.C. Clark Library from March 27 – April 21.
Contact
Dianne Narum, cataloging and government librarian
Links