Designed for K-12 music educators, the new master of music education at Bemidji State University combines intensive in-residence instruction with the flexibility of a 3-week low-residency summer program.
Program Overview
Three consecutive summer residencies will bring you and your cohort to Bemidji State — situated on stunning Lake Bemidji in Minnesota's North Woods — where you'll study, perform and develop advanced musicianship skills.
Students can expect to complete 33 credit hours.
In addition to earning the master of music education (MME), students who complete the program will be awarded the national Kodály certification endorsed by the Organization of Kodály Educators (OAKE). This is a prestigious accomplishment in the field of music education — one that will distinguish you among your fellow educators.
A leader among music education programs, Bemidji State offers one of the few dual MME/Kodály Certifications in the country.
Timeline
Master of music education students will:
Arrive in July for a 3-week residency in Bemidji. You'll live in Linden Hall with your cohort or commute to campus if you reside nearby. Much of your coursework will be hands-on — demonstration lessons, conducting, audiation exercises, group work — designed to improve your skills as a highly prepared practitioner.
Between your second and third summer session, you'll enroll in two private lesson courses with your faculty adviser to cover topics such as instrumental, vocal, arranging, conducting or composition.
In your third and final year, those who are completing capstone projects will share final projects, theses or recitals with the community.
---
Our Curriculum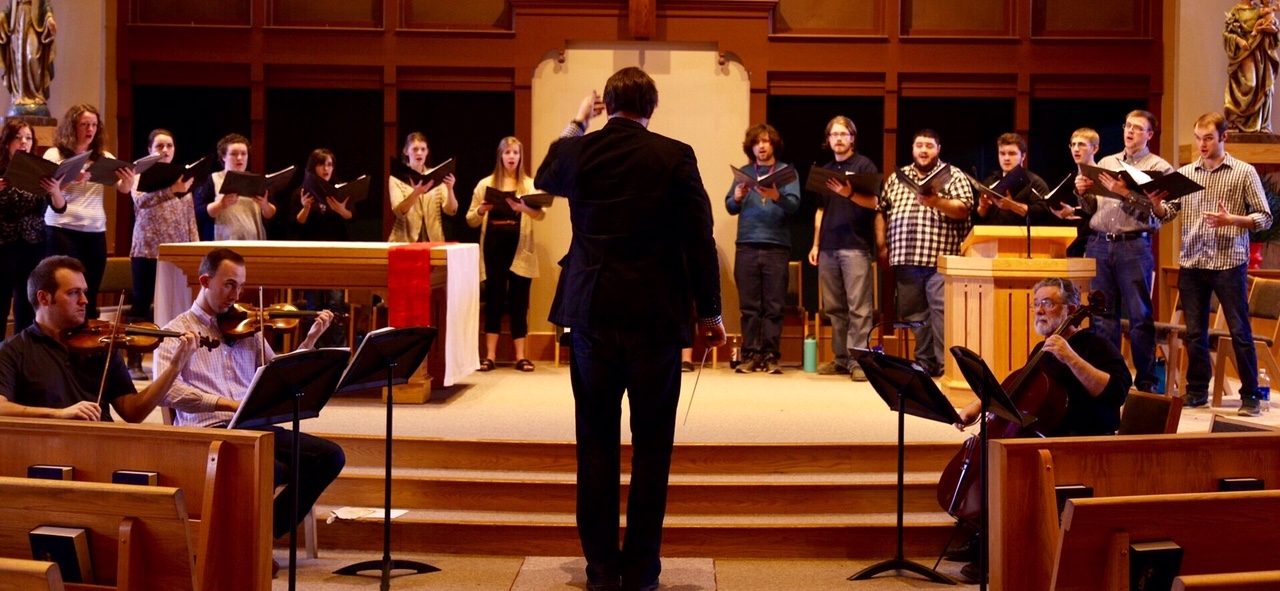 Our comprehensive Kodály-inspired curriculum unites faculty mentoring with specializations in choral, instrumental and general music. Topic courses provide instruction in areas such as Orff-Schulwerk, special education, classroom instruments and movement.
---
Our Campus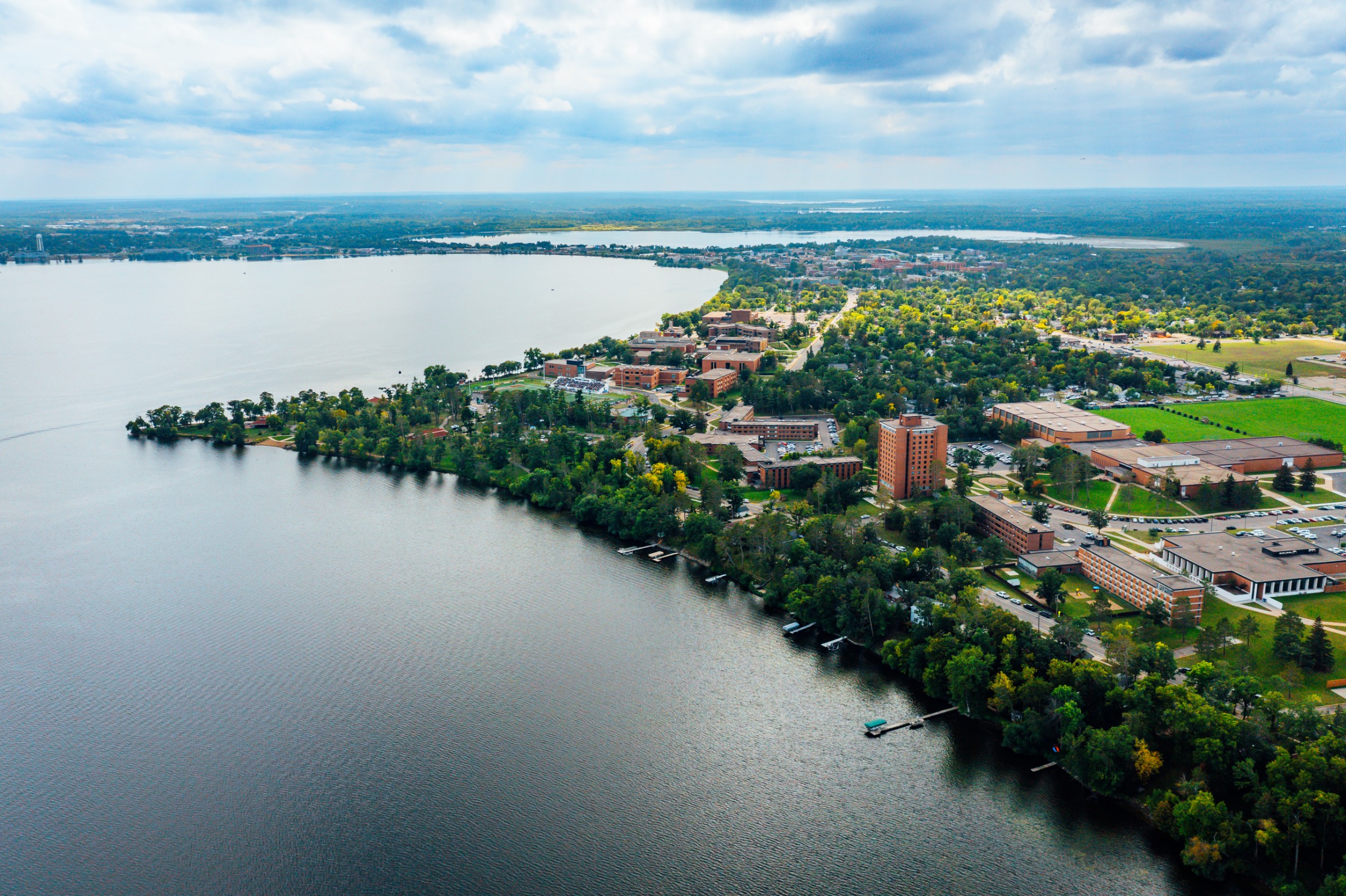 Each day, you'll take hands-on courses in the Bangsberg Fine Arts Complex, overlooking stunning Lake Bemidji. Each evening, you'll practice, write lesson plans and connect with your cohort in Linden Hall.
Surrounded by 90 acres of headspace, Bemidji State is just a minute's walk from the charming City of Bemidji. Inspiration is everywhere on our campus.
---
Our Faculty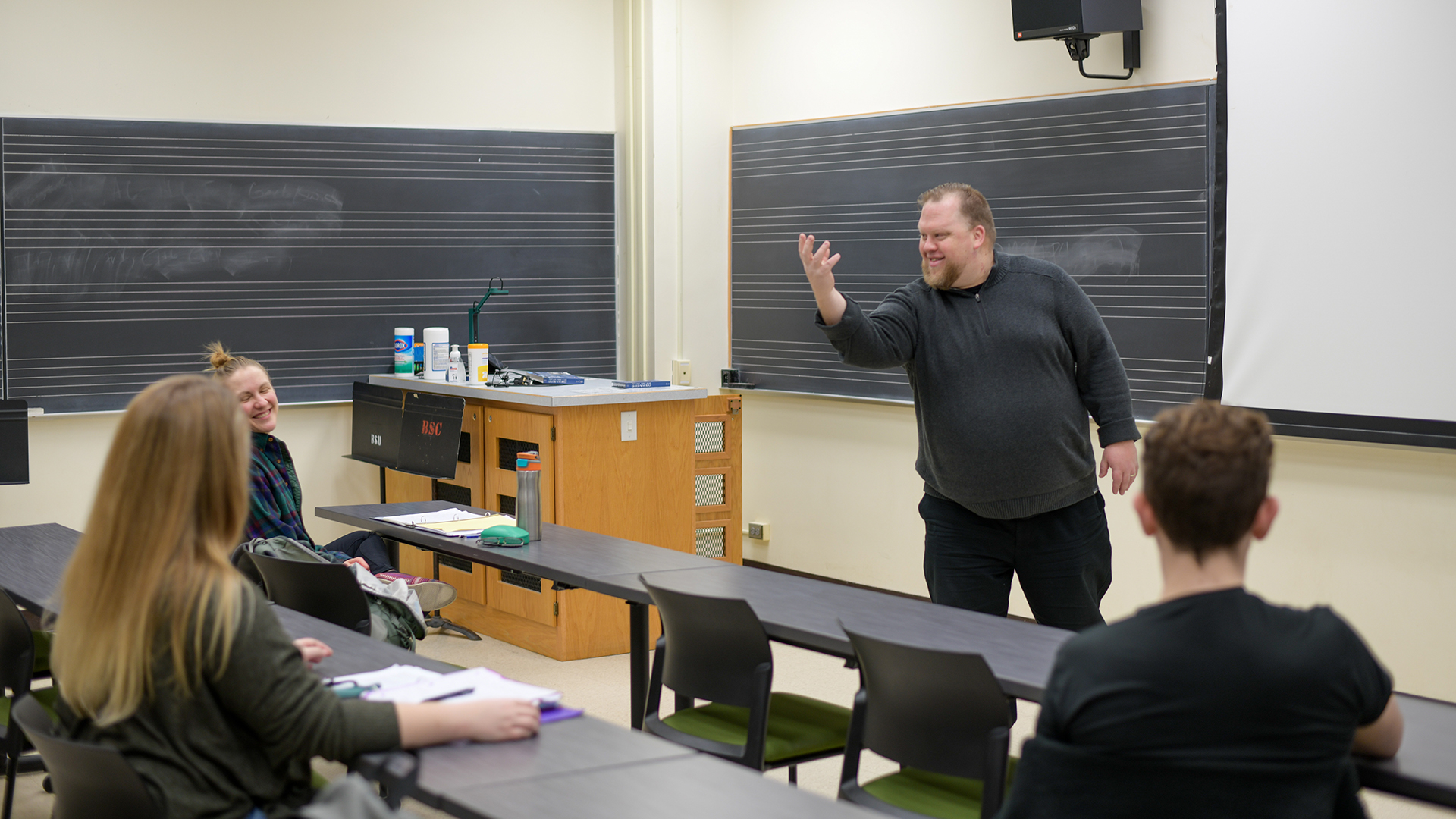 The faculty of the Department of Music are committed to the intellectual, musical and social growth of all the musicians who attend Bemidji State University.
---
Admission and Requirements
The program will launch with its first cohort in Summer 2023. Complete the inquiry form to indicate your interest in applying or learning more about our program.
All interested applicants should have a bachelor's degree in music or education, graduate level musicianship skills and proficiency in at least one instrument or voice part.
Tuition and Fees
Nearly all Master of Music Education programs across the country are in-residence during the academic year. A few programs are online-only.
Our program was developed to serve working professionals. This philosophy is reflected not only in our curriculum, but in our affordable tuition and fees as well.
| Program Year | Tuition & Fees | Residency Cost |
| --- | --- | --- |
| Summer Session I | $546 per credit hour | $180 per week |
| Summer Session II | $546 per credit hour | $180 per week |
| Summer Session III | $546 per credit hour | $180 per week |
Total program cost: $19,638
Contact
Contact Dr. James Bowyer with any questions at james.bowyer@bemidjistate.edu or (206) 551-6147.